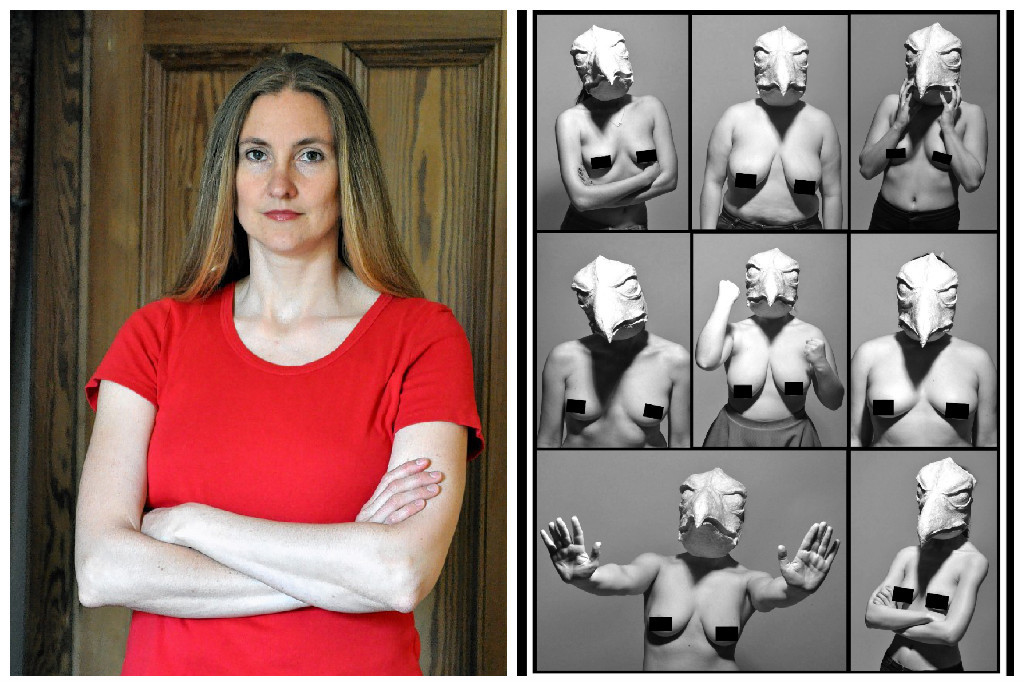 An artist is embroiled in a censorship battle with a north-east college after her pictures of topless women were banned.
Bibo Keeley wanted to put her piece – Free As a Bird – on display at a forthcoming exhibition in Aberdeen.
But she was told it was not suitable to be featured in the North East Scotland College Creative Arts End of Year Show.
The answer remained no even after she offered to carry out some self-censorship and cover-up her models' nipples.
The 40-year-old HNC art and design student claims she was told by lecturers at the college that the nudity in her image was not the issue – but rather "the way it was displayed".
The work shows eight women with bare breasts, wearing masks and making different gestures.
Mrs Keeley says it is a feminist piece, which includes a caption underneath the pictures reading: "Women's breasts are not indecent – sexist opinions are."
She said she was given no reason for the ban and took the pictures on college property using their equipment.
She said: "Allegedly it wasn't the nudity which was the problem, but 'the way in which it was presented' and the hand gestures.
"Even when I offered to alter my poster and have it printed and framed again, I was told that the decision had been made.
"I offered to exchange the photos with the 'offensive' hand gestures and cover up every single nipple with a 'censure' strip but was still told no.
"We have never been told that nudity is a forbidden subject for our art."
She added: "I don't understand why we can display pictures of topless men and not women. Nudity has been in art for centuries."
"I find the whole thing so perplexing, I would be more understanding if there was an outright ban on nipples but we've never been told anything like that."
A spokeswoman for the college said: "Space is limited and so curating decisions for the End of Year Show are made by the college's art and design lecturing team to ensure that what is shown is right for this particular exhibition, and for our audience.
"The student in this case has an excellent portfolio and staff were keen to display work that highlighted the student's talent.
"But this particular piece did raise concerns that it was not appropriate in the context of the show."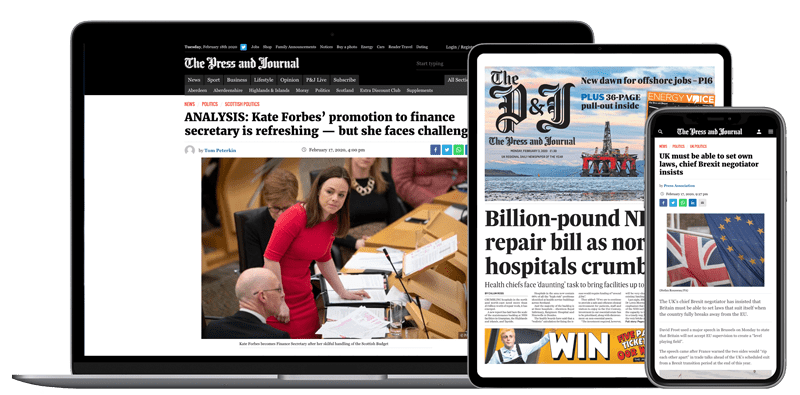 Help support quality local journalism … become a digital subscriber to The Press and Journal
For as little as £5.99 a month you can access all of our content, including Premium articles.
Subscribe