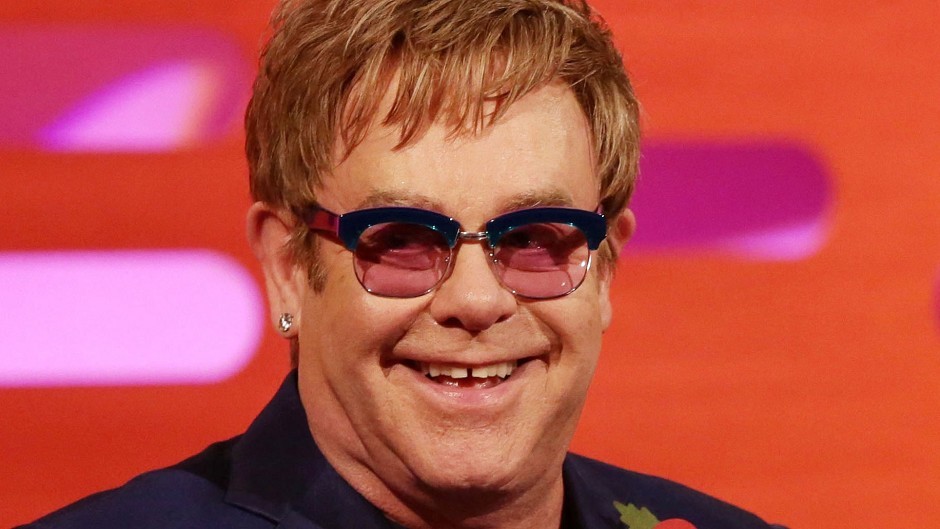 Saturday night is going to be all right for the legion of Elton John fans due to descend on the Granite City's exhibition and conference centre this weekend.
The outdoor show will be the star's first visit to Aberdeen since he played Pittodrie in 2004 – and one of only two Scottish appearances on his European tour – and some 16,000 spectators are expected to flock to the city.
The huge logistical challenge of erecting the specially-constructed 105ft stage in readiness for the rocketman's arrival is already well underway.
A team of more than 50 people are working on the preparations with the aid of seven forklifts and two cherry pickers.
The seating alone will involve 5,000 tonnes of metal, in the shape of 11,000 flat floor seats, 5,000 tiered seats, 1,000 metal floor bars and 3,000 bolts.
The project has taken five days and will take another two days to pull down afterwards.
A full range of facilities will be available at the show, including internal and external bars, cash machines, 25 restrooms, five food points and four coffee bars.
And some 200 casual and permanent catering staff will be on hand to keep concert-goers fed and watered.
With a career spanning five decades Sir Elton has sold more than 300 million records and chalked up huge international hits with the likes of Crocodile Rock, Candle in the Wind and I Guess That's Why They Call It The Blues.
Following his Aberdeen gig, he will go on to perform in Denmark, Germany, Sweden and Norway, before heading to Rome, Spain and the US, where he is due to close his tour with a string of dates in Las Vegas.
The Ticketmaster Box Office located at the west entrance to the GE oil and gas arena will be open from noon on Saturday for any last minute ticket purchases.
Director of operations and safety at the AECC, Fiona Mann said " With just 24 hours until the concert, we are delighted that the build up is on schedule.
"It has been great to see the event come together and the team have done a fantastic job over this week with final touches being made on Saturday.
"We are extremely excited to be welcoming Elton John to Aberdeen and the AECC, we hope that fans are looking forward to tomorrow."