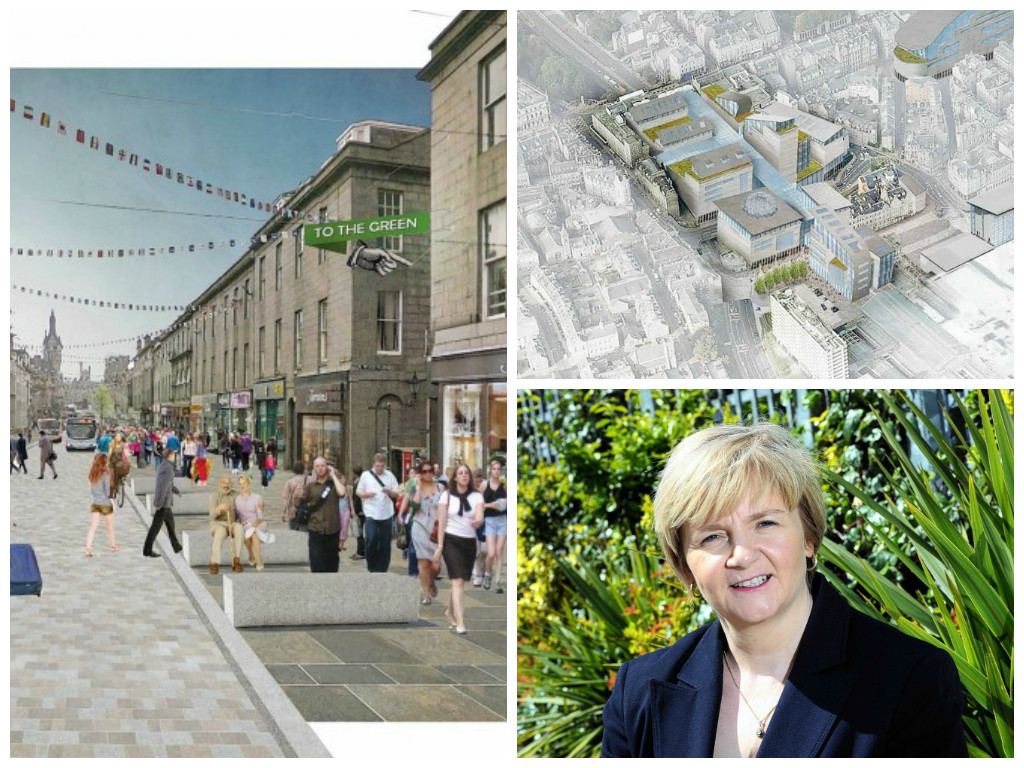 The leader of Aberdeen's council has backed a 20-year vision to revive the city centre – despite concerns that it is totally dependent on government funding.
Jenny Laing said yesterday that she hoped the "ambitious" blueprint would be approved when it goes before councillors next week.
But opposition members claimed the "only way" that the 49 schemes in the masterplan could be delivered was if the area secures a lucrative City Deal.
Mrs Laing, the Labour leader of the council, told delegates at Oil and Gas UK's industry conference in Aberdeen yesterday that the region's bid for a deal would be lodged with the UK and Scottish governments in the "coming months".
She added: "Many of you will know that our city infrastructure needs investment, and that's why we as a council are playing our part by producing an ambitious city centre masterplan, which I hope will be approved by the council."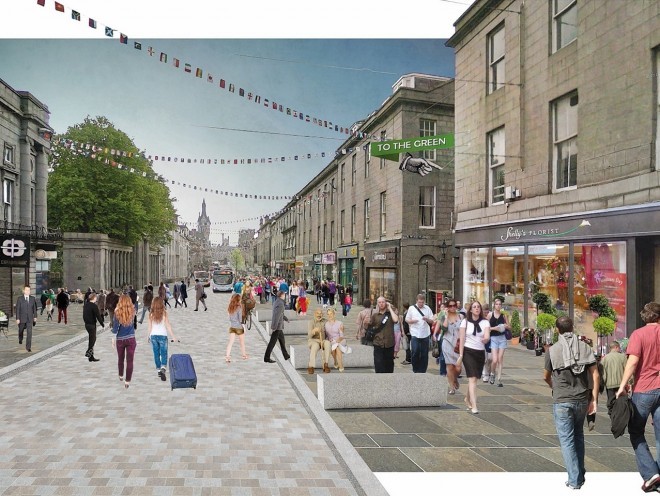 It was Mrs Laing's first public remarks about the final draft of the masterplan, after councillors took the unusual decision of banning themselves from talking about the document.
The eagerly-awaited masterplan was published on Tuesday and featured plans to pedestrianize part of Union Street and Guild Street, build new bridges to link to Union Terrace Gardens, a rail link to the airport, and major refurbishments of the city's shopping centres.
Councillor Graham Dickson, opposition SNP group secretary, said last night that it was "utterly essential" that the UK Government delivers its promise of City Deal funding for Aberdeen.
"It seems the only way to enable the kind of proposals that are coming through from the city centre masterplan is if we have this kind of funding from the UK Government," he added.
Kevin Stewart, SNP MSP for Aberdeen Central, said: "It's fine having the document and it has clearly set out a number of projects, but fails to identify how these will be carried forward and where the resources will come from in many cases.
"However, at this moment in time the people of Aberdeen are focussed on areas like Marischal Square, which they are clearly unhappy about, and the Broadford Works, which does not rate a mention.
"I think it's time the council takes cognisance of the people's priorities, rather than their own."
Bob Collier, chief executive of Aberdeen and Grampian Chamber of Commerce, wrote to all elected members yesterday to express the group's support for the plans
He said: "As a council you should be proud that you have built such high levels of stakeholder agreement, given the situation just a few years ago.
"The chamber urges councillors to approve the plan at your meeting."