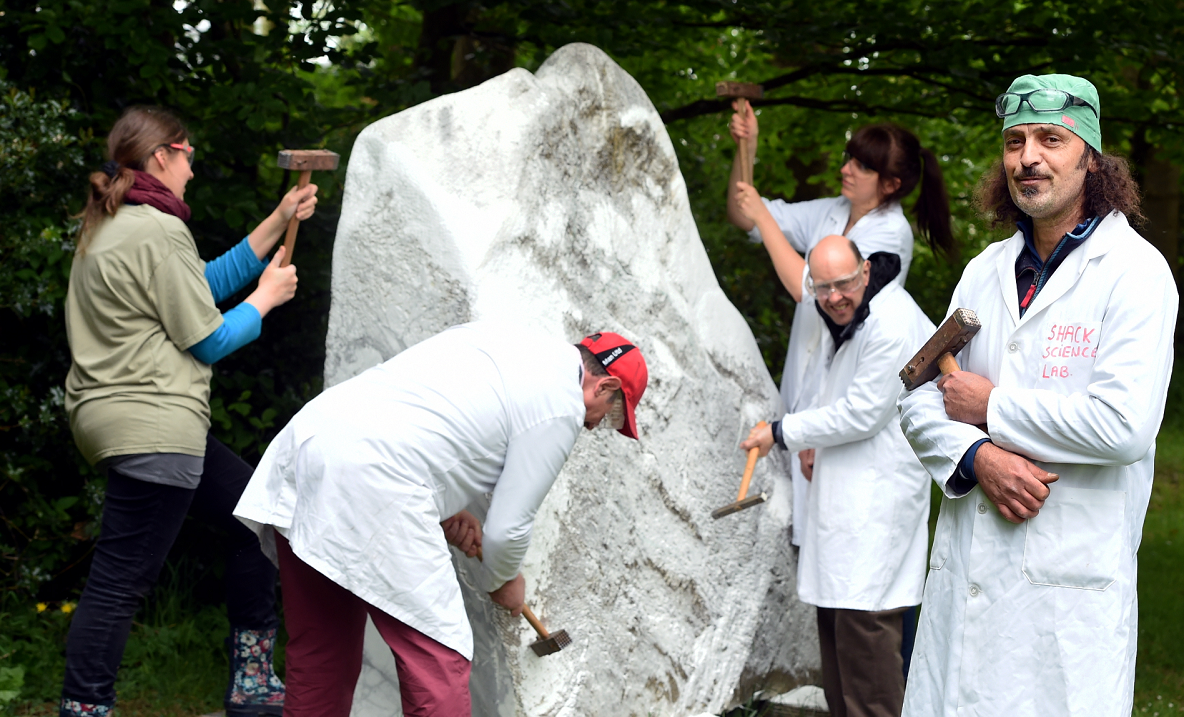 A Brazilian sculptor has chipped in to help a disabled community in Aberdeen craft a sculpture.
Albertino Costa, who has lived in Aberdeen for the past 26 years, has donated three and a half tonnes of marble to residents of Newton Dee, who are creating a statue representing the village's ideals and community spirit.
The artist has previously worked with residents to sculpt a white phoenix for the community at the Camphill campus, which offers homes and work opportunities for adults with learning disabilities and other needs.
Now the group are picking up their chisels once again to help the Brazilian artist fashion another masterpiece.
The whole process will last six months, giving all of the community's nearly 100 residents the chance to get their hands dusty creating the artwork, teaching them valuable teamwork and craftsmanship skills.
Mr Costa has given the residents complete creative control over the project, and will let the community decide what the final product will look like as they slowly chip away at the huge lump of Italian stone.
The sculptor said: "It's one thing to come and find something made already, but it's better when you have the opportunity to also contribute and create something, so the idea was to get everyone involved to influence how the sculpture forms.
"We are staying along the theme of individuals being part of wider communities, the same philosophy as Rudolf Steiner, so it's a very vague theme but it gives us the scope to find many images we can use."
One of the first Newton Dee residents to chisel out their mark on the project was Robin Wise.
Mr Wise said: "I'm really enjoying it, I love helping to make it with my friends.
"It's not too hard work, because I like to draw a lot, I'm having a good time."
Mr Costa added: "All the residents have been having a good time so far with the sculpture.
"Because we have this background idea of a theme, we start to look in the stone as we work on it for images that represent that theme to make themselves known to us.
"Each of us has a different image for how it will look in the end, so the final sculpture will be influenced by all of us together, which is a beautiful concept I think."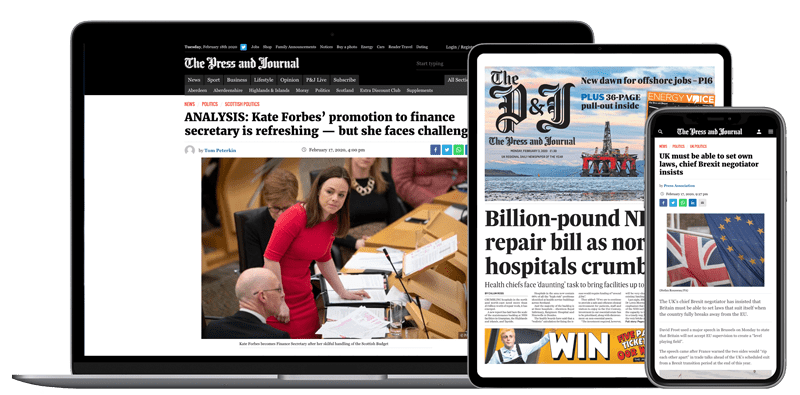 Help support quality local journalism … become a digital subscriber to The Press and Journal
For as little as £5.99 a month you can access all of our content, including Premium articles.
Subscribe