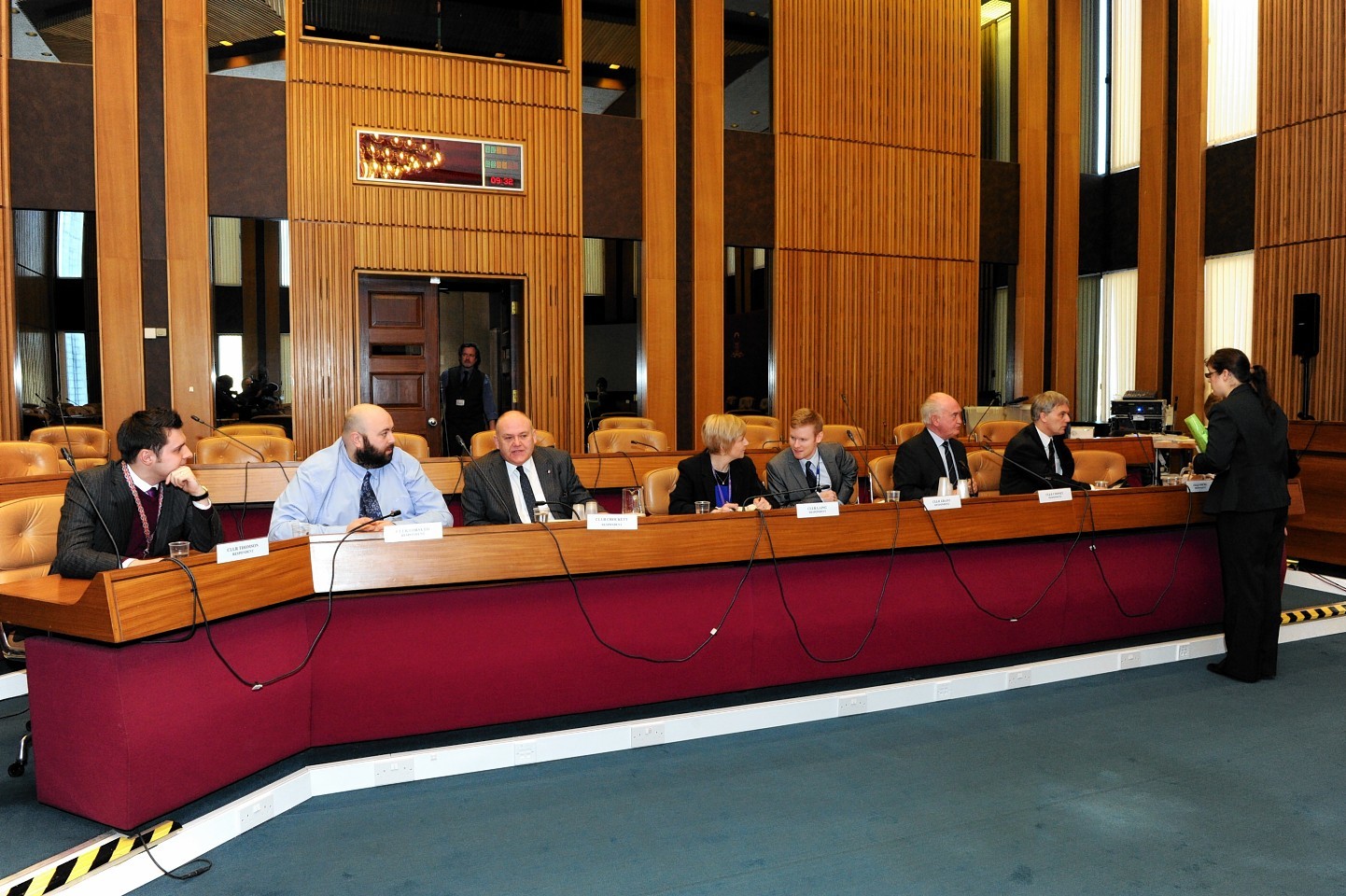 Aberdeen City Council has officially welcomed a decision by the standards watchdog to clear seven senior figures over a decision to send out pro-UK letters during the independence referendum.
A row broke out at the Town House yesterday over whether the local authority should "note" the findings of the Standards Commission, or "welcome" the ruling.
Allegations were made against Neil Cooney, Barney Crockett, Fraser Forsyth, Ross Grant, Jenny Laing, Ross Thomson and Willie Young after a note was posted out in Aberdeen with council tax bills.
However, they were cleared of breaching any rules in April after a hearing.
Mr Cooney spoke of the "unrelenting stress" the claims had caused the members, however SNP and Liberal Democrat councillors said the authority should move on.
Speaking after a majority voted to "welcome" the ruling, Mr Young said: "I'm pleased the council decided to welcome it, not because of the contents of the letter, but for democracy."