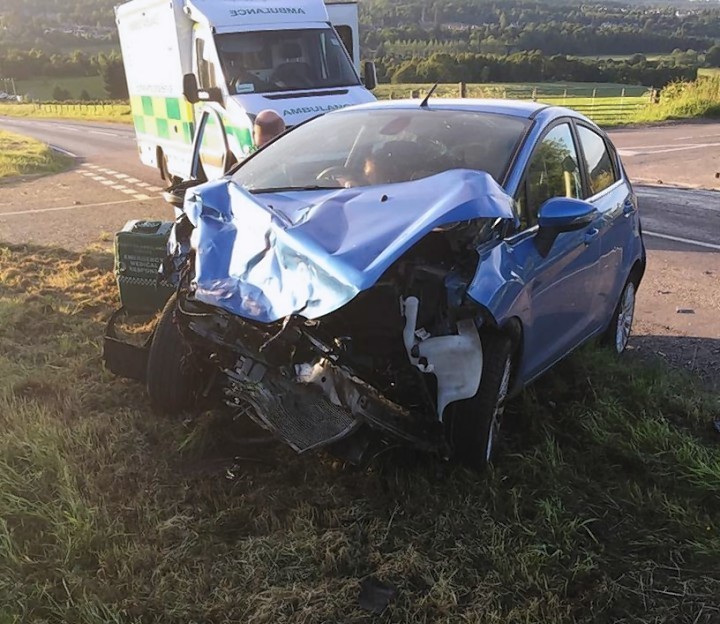 A North-east restaurateur says he and his two-year-old son are lucky to have escaped from a car crash with their lives.
Chris Tonner, managing director of Beetroot Restaurants, which owns The Adelphi Kitchen and The Courtyard in Aberdeen, said he could not believe the pair had walked away from the smash unscathed.
The 34-year-old chef was driving home from a barbecue with son Miles in the back of his grey Vauxhall Astra when the accident happened on the B979 Maryculter to Netherley road.
He had just turned off the South Deeside Road and was approaching the crossroads for Kirkton of Maryculter when they were involved in a collision with another car, driven by a 21-year-old woman.
Mr Tonner said his first thought on feeling the impact of the smash was to get his son to safety.
"I honestly felt like the car was going to explode so I just jumped out and grabbed Miles and got him out too," he said.
Mr Tonner then went to check the condition of the woman driving the other car but she was also unhurt.
He added: "Even the ambulance people said they couldn't believe we had just walked away from it.
"The car was a write-off – both cars were a write-off.
"I was just in disbelief that we had walked away from it. All three of us could have been killed."
Two ambulances and several police units went to the scene.
Paramedics checked over the occupants of the cars, but no one was taken to hospital.
Mr Tonner suffered a few scratches on his arm and toddler Miles bit down painfully on both sides of his tongue as the car struck.
Mum Lynsey, 37, who took a taxi to the crash scene after her husband called to say what had happened, said: "He (Miles) has been fine but he has been quieter than usual and he has not taken much to eat.
"I didn't get much sleep last night because I kept checking on him.
"When I went there last night, he kept saying the same things over and over. It was quite distressing.
"Chris said he didn't cry but he was just really quiet.
"If the car had hit just a bit further back, it would have hit his door."
Last night, a police spokesman said: "The driver of one of the vehicles was a 21-year-old female who is likely to be reported in connection with the incident."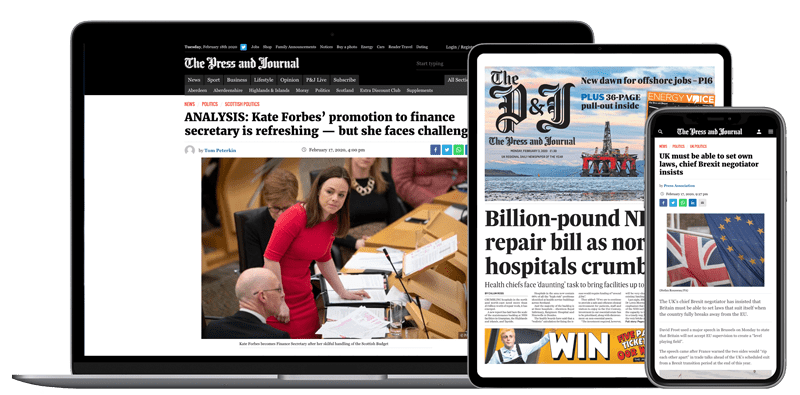 Help support quality local journalism … become a digital subscriber to The Press and Journal
For as little as £5.99 a month you can access all of our content, including Premium articles.
Subscribe