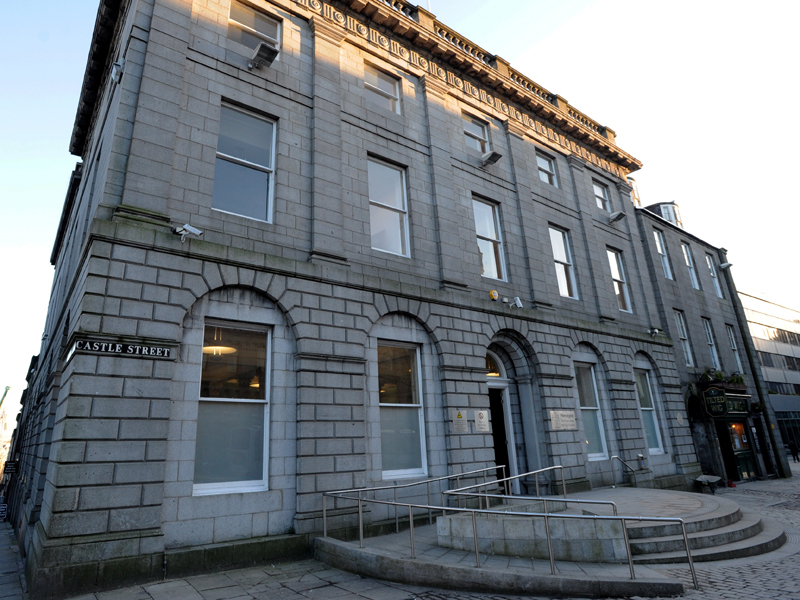 An alcoholic was told to stop drinking or face death "imminently", just weeks before be was allegedly killed in a drunken brawl.
Scott Ashton was admitted to hospital on May 18 last year after he suffered a serious blow to the head when he fell backwards outside a disused church on Ship Row, Aberdeen.
Three days later he died at Aberdeen Royal Infirmary, having developed pneumonia.
Medics say the condition was a result of being on a ventilator after suffering a blunt force injury to the head.
Francis Thomson has gone on trial at the High Court in Aberdeen this week, accused of culpable homicide.
Prosecutors claim the 25-year-old attacked Mr Ashton, just feet away from Aberdeen's Maritime Museum, by punching him to the head, causing him to fall over.
Thomson denies the charge against him and has lodged a special defence of self defence.
Both Thomson and Mr Ashton, who lived in hostels in the city, classed themselves as street drinkers.
Giving evidence yesterday, Linda Robson, a resettlement worker at the Cyrenians in Aberdeen, said she had worked with Mr Ashton, 44, for the three years leading up to his death.
She told the court that during that time she saw him drink every day and would often see him extremely intoxicated.
The 52-year-old said staff at the hostel where he lived had tried on numerous occasions to help him detox, however he never lasted more than a week at any rehabilitation centre.
The court heard that towards the end of his life Mr Ashton had been complaining of various health problems. She said he would frequently pass blood, suffered from nose bleeds and had started to take alcohol-induced fits.
Mrs Robson said doctors had been informed of his ailments, and he had been warned that if he did not stop drinking he would die "imminently".
However, the court heard Mr Ashton "could not be helped" and continued to abuse alcohol.
Jurors also heard evidence that in the days leading up to the alleged attack, an ambulance had been called to Mr Ashton after he suffered another injury which left him with lumps to the back of his head.
Mrs Robson said Mr Ashton did not like medical intervention and often refused treatment, against expert advice.
The trial continues.