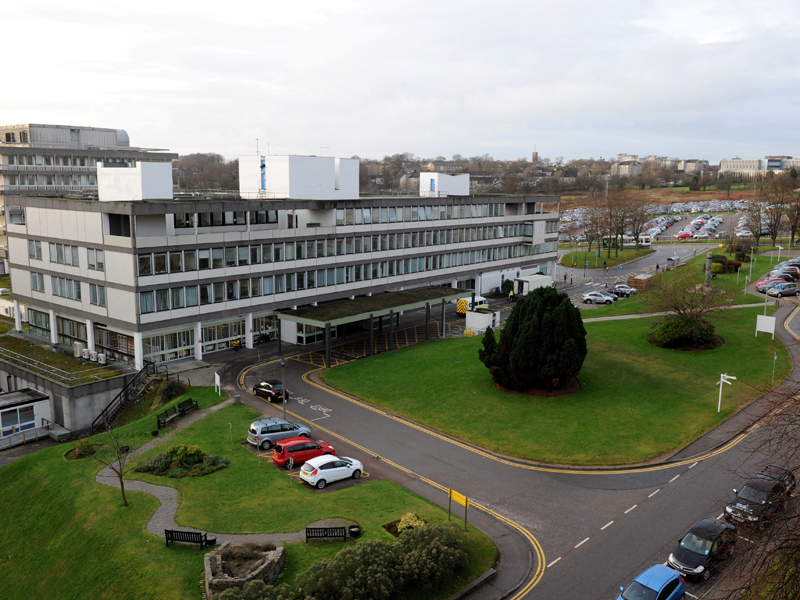 Nurses who assessed a dying man at the north-east's flagship hospital had not received the latest training on how to deal with head injuries, a court has heard.
Scott Ashton was rushed to Aberdeen Royal Infirmary at about 10.30pm on May 18 last year, after suffering a serious blow to the head when he fell backwards in a drunken scuffle on the city's Shiprow.
He died three days later after suffering from pneumonia.
This week, Francis Thomson went on trial at the High Court in Aberdeen accused of culpable homicide.
It is alleged the 25-year-old attacked Mr Ashton, punching him and causing him to fall over and hit his head.
He denies the charge and has lodged a special defence of self-defence.
Yesterday, the court heard that although Mr Ashton was conscious and talking when he was admitted to hospital his condition deteriorated rapidly.
Accident and emergency staff nurse Alison Coutts told the jury she had moved Mr Ashton from the corridor of the rapid response unit to a treatment bay about 20 minutes after he arrived.
She said she had a "quick look" at his wound on the right side of his head but did not carry out further treatment. She said it was her job that night to assess patients and categorise them so that those in need of treatment first were given priority.
The court heard Mr Ashton had been initially assessed by a health care support worker but was not seen by any medically trained member of staff until after 1am.
Mhair Richards QC, representing Thomson, asked the nurse if she was familiar with the national guidelines on how to treat head injuries.
The court heard the guidelines, introduced in 2009, should have been implemented through continual professional development training.
Mrs Richards said that if she had received the training she would have known that if a patient's state of consciousness deteriorates rapidly in a short period of time they should be taken for a scan immediately.
Mrs Coutts said she had not been made aware of the guidelines nor had she received any training.
The trial continues.