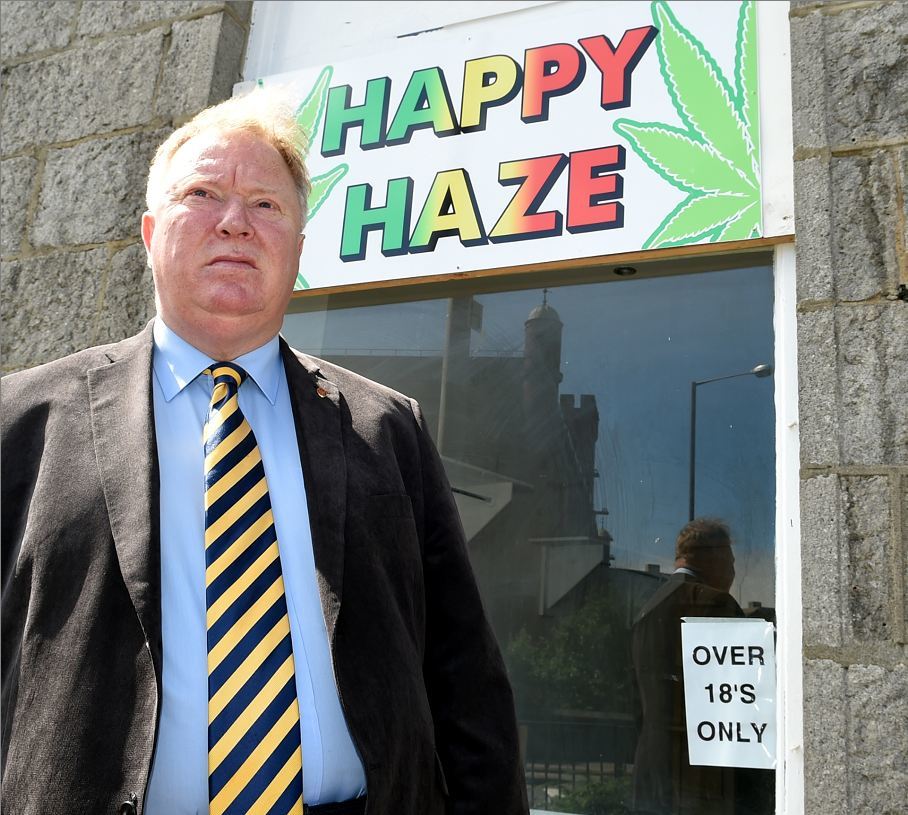 A "furore" has broken out in an Aberdeen community over what appears to be a new legal high outlet setting up shop.
Signs with cannabis leaves has been erected and pipes, lighters and signs forbidding under-18s could be seen through the window of the new 'Happy Haze' premises on Skene Square.
The new shop replaces a barbers that was there until earlier this week.
Harminasion on George Street was shut after police applied for an antisocial behaviour closure order last month.
But the shop has now opened up a new outlet under the same name on King Street.
Last night Rosemount councillor Bill Cormie said he had concerns about the newest shop's proximity to Skene Square School.
He has now written to council chiefs seeking answers.
He said: "There is no appetite in Rosemount for anything like this and I've had many constituents telling me about the shop.
"I've heard horror stories about some of the youngsters who have taken these things but it's a legal grey area so the council and police's hands are tied.
"They are right next to a primary school and a nursery, it's really not on."
Aberdeen Central MSP Kevin Stewart raised concerns about the clientele the shop might attract.
He said: "It seems that these shops attract the attention of antisocial elements and there have been incidents before.
"It's time for the UK Government to come to some practical decision about the sale of these products."
Dennis Reid, a senior charge nurse at Cornhill hospital, highlighted the dangers of the legal highs.
He said: "There are more and more people being affected by these substances.
"They're cheap and readily available and they're causing a lot of mental health issues.
"The synthetic cannabinoids are a lot stronger than the stuff people get on the streets and they're causing serious disorders.
"I don't understand how the authorities can't do something about it."
A police spokeswoman said: "Police Scotland is fully committed to keeping people safe and tackling the issues associated with New Psychoactive Substances (NPS).
"Outlets for these substances continue to be identified and proprietors challenged over responsibility, where offences or other opportunities are identified these are vigorously investigated."
Nobody was at the shop to comment.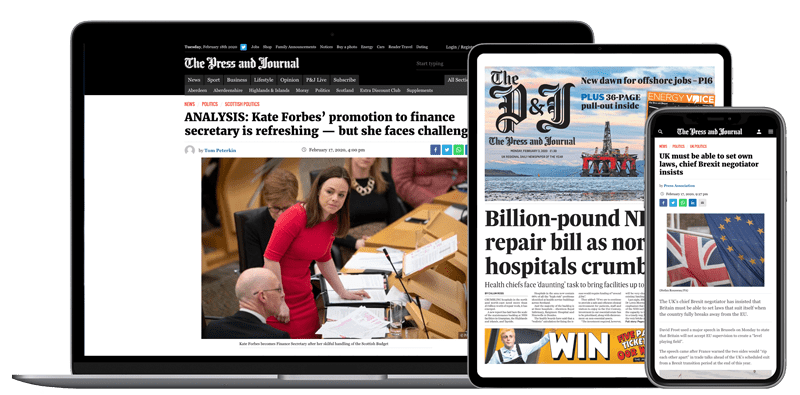 Help support quality local journalism … become a digital subscriber to The Press and Journal
For as little as £5.99 a month you can access all of our content, including Premium articles.
Subscribe