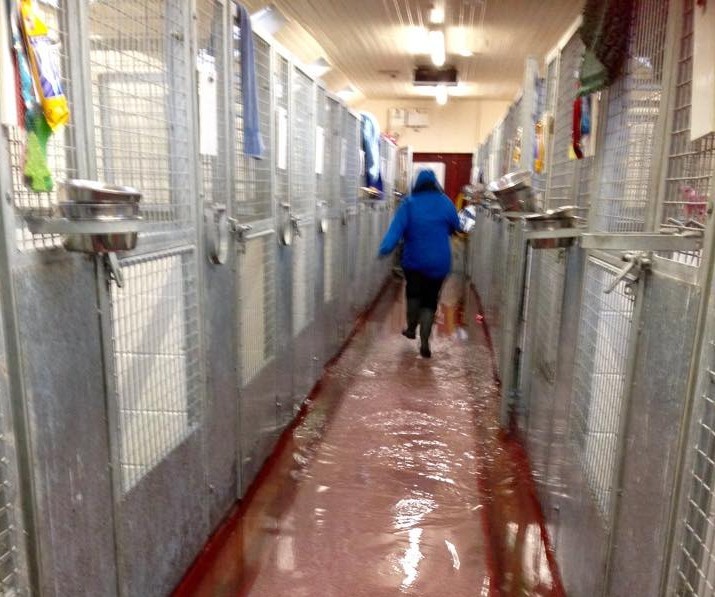 If you thought you were having a tough time as a result of today's weather, spare a thought for the animals at Mrs Murray's Home for Stray Dogs and Cats in Aberdeen.
The rain got inside the building and forced staff to move the dogs away from the ground floor.
Workers called-out "abandon ship" and "where's the ark" as they moved quickly to get the animals away to a safe spot as water levels rose inside the building.
The posted images of the flooded centre to social media.
Thankfully the dogs and cats are all now in a safe place in other parts of the site.