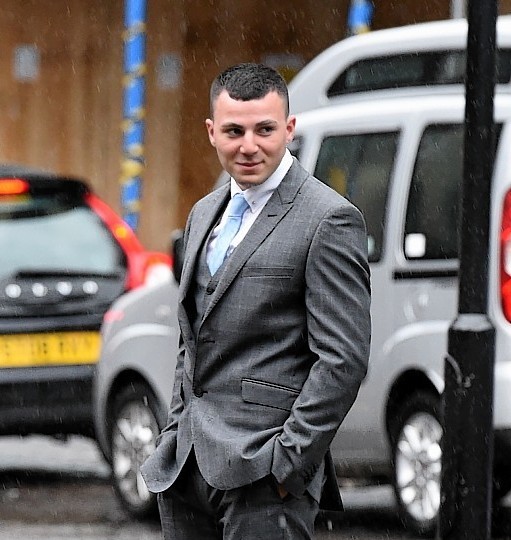 A soldier has admitted biting off a young man's ear – leaving him scarred for life.
Peter Reid had hopes of becoming a TV news anchor before he was viscously attacked in a city-centre pub by Scott Melvin.
Mr Reid was on a night out at Prohibition bar in Aberdeen's Langstane Place when Melvin punched him repeatedly in the face.
The 21-year-old then took a bite out of his victim's ear, causing him serious injury and leaving him permanently disfigured.
Melvin, of 26 Morningside Gardens, Aberdeen, appeared at the city's sheriff court yesterday and admitted carrying out the attack on December 7.
Sheriff Annella Cowan was given a victim impact statement written by Mr Reid.
In it he said his chance of his dream career had been ruined as a result of the incident.
Mr Reid said he had been studying journalism at university and hoped to one day be a news reader on TV.
But as the assault had left him disfigured, he no longer believed he would be able to reach his goal.
Sheriff Cowan deferred sentence on Melvin, who is serving in the Army, until later next month.
She also ordered that his commanding officer either write to her or attend court to discuss Melvin's punishment.
The sheriff also requested information on his finances so she could establish whether he would be able to pay his victim compensation.