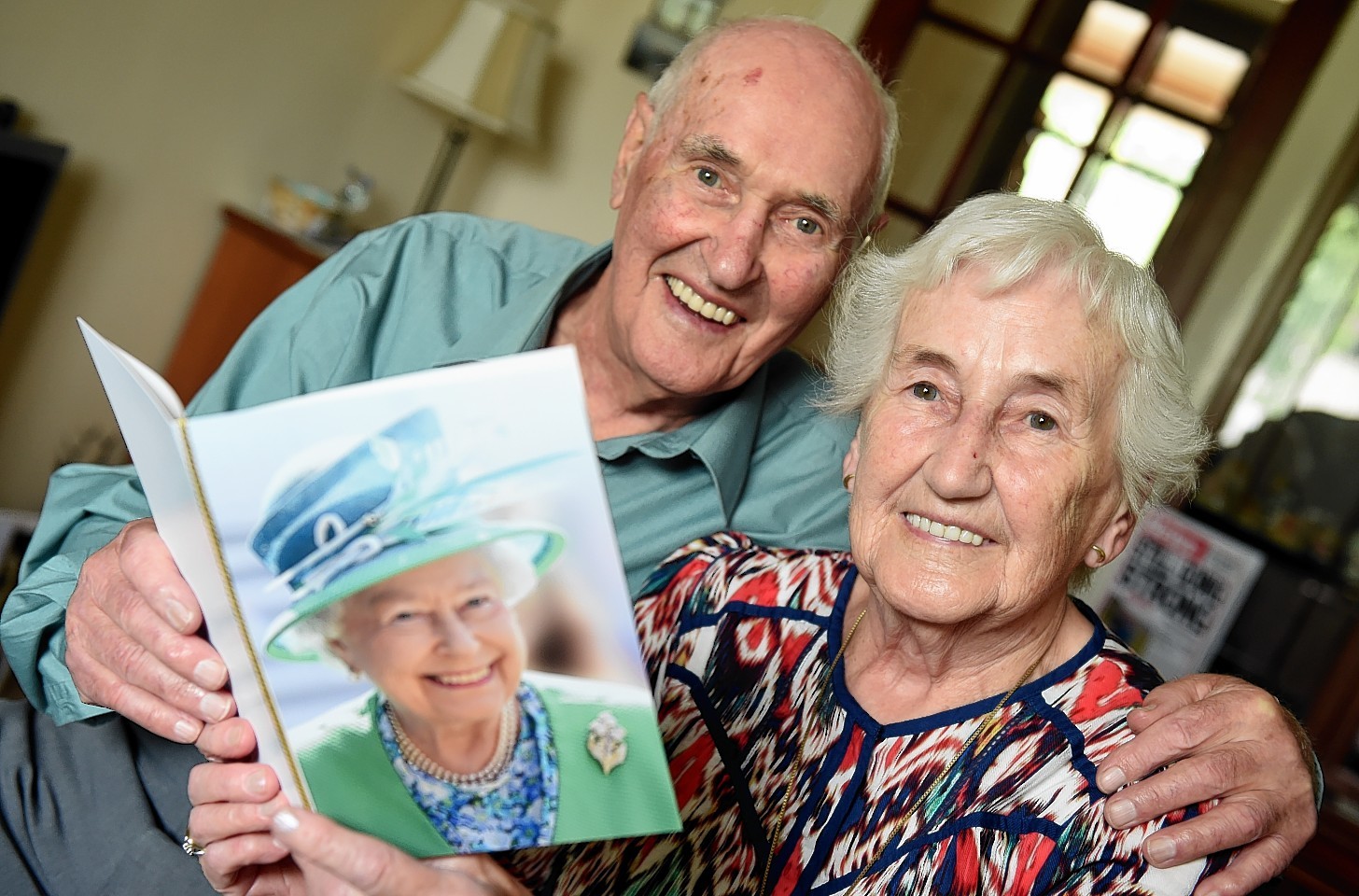 An Aberdeen couple celebrated their platinum wedding anniversary – with some good advice for other couples embarking on life together.
Bill Adams revealed the reason for his long, happy marriage was allowing his wife Mary win every argument.
The happy couple were married on July 5 at Middlefield Church in 1945, just months before the end of World War II.
They have spent the last 70 years together in Aberdeen, and have been blessed with two children, Brian and Brenda, as well as two granddaughters and five great grandchildren.
Yesterday the couple celebrated the momentous occasion by opening a card of congratulations from the Queen, as well as enjoying plenty of cake.
Mr Adams, 91, said: "Our postie couldn't believe it when he gave us the letter, and knocked on the door the day after to congratulate us.
"Over the years that we've been married, out of all the arguments we've had, I've never won one, I just said 'yes dear'.
"But really I think the key to my successful marriage was marrying such a wonderful woman."
In addition to the letter from the Queen, Mr and Mrs Adams received a celebratory golden clock from George Adam, the Lord Provost of Aberdeen.
Keen mountaineers, the couple spent their decades together with their family conquering some of Scotland's highest peaks. And Mr Adams, a retired structural engineer, celebrated his 70th birthday by climbing to the top of Lochnagar with his beloved wife by his side.
Mrs Adams said: "We always loved being up in the hills, we spent so many years up in the Cairngorms and over on the West coast hillwalking.
"When we were younger we were both members of the youth hostel association, we have both always adored the great outdoors."
The couple met at the age of 14 at St Katherine's Club youth centre on West North Street, which is now the site of the Lemon Tree venue.
Mr Adams later worked there and he and his wife said they owed much to the former youth club as that was where they went on learning after they both left school.
Mrs Adams, 90, said: "Bill went on to be a youth leader there, and after we left school it was really where we got our education.
"We both left school when we were 14, and we met in about 1940, just a year after the war broke out.
"Eight years later, I was 20, and Bill must have been 21, and we got married. It just seems like yesterday."
Mr Adams said his sweetheart first caught his eye because of her smooth moves on the dance floor.
He said: "There were about two dances a week. And when I spotted Marie I said to myself 'hey, she can dance', so I made sure the situation was that I could ask her to dance, and here we are now, more than 70 years on."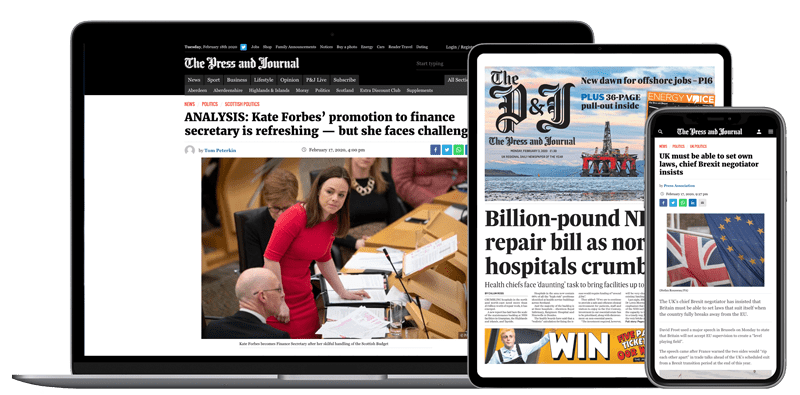 Help support quality local journalism … become a digital subscriber to The Press and Journal
For as little as £5.99 a month you can access all of our content, including Premium articles.
Subscribe