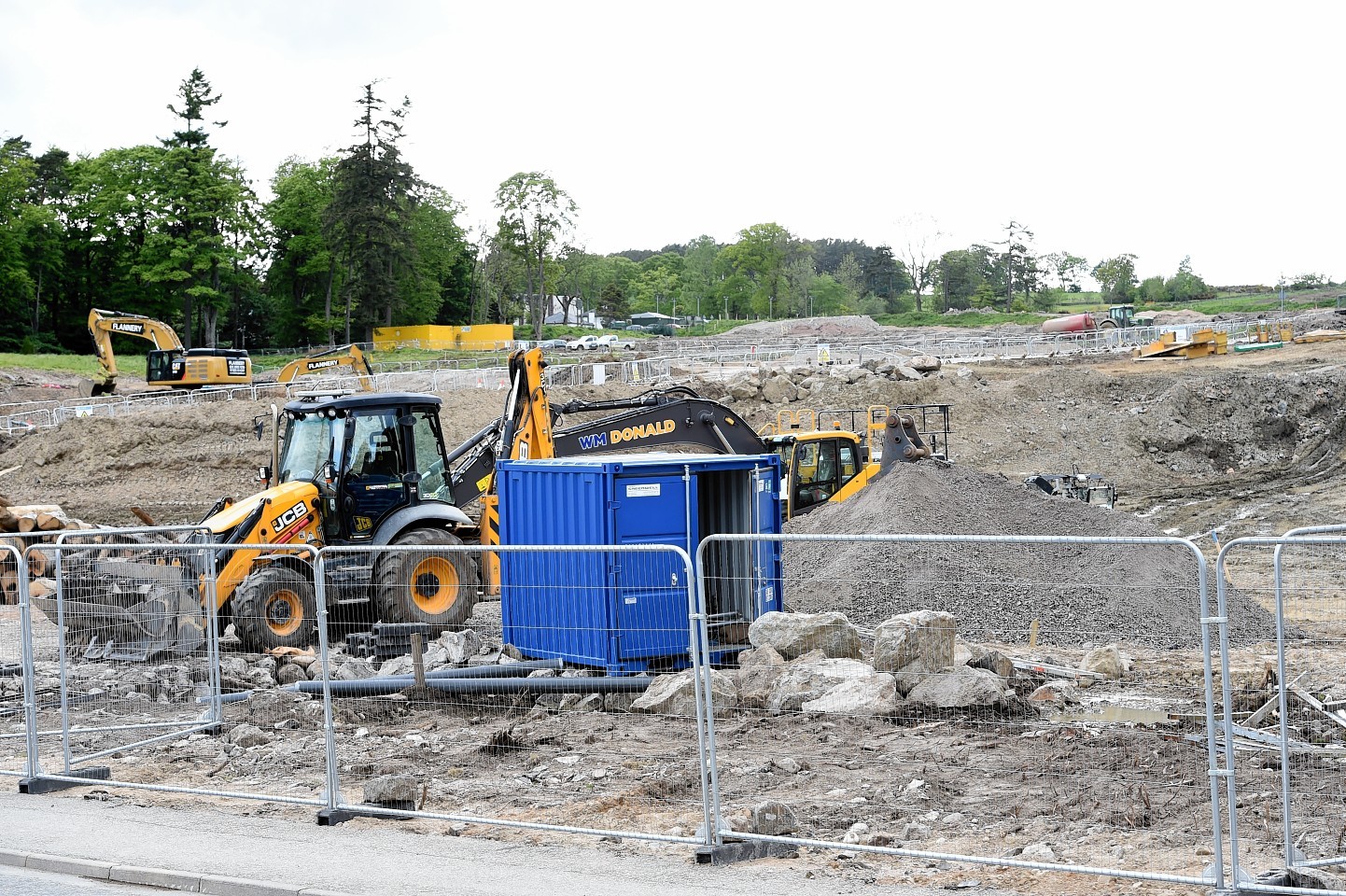 Explosives will be used on the next phase the Aberdeen bypass project.
The first rock drilling and blasting for the £745million Aberdeen Western Peripheral Route (AWPR) will begin later this month, to help the construction team lower the ground to the new road level.
The blasting programme will begin at Rothnick and Cleanhill, north of Cookney, where a section of the seven-mile Fastlink is being built.
It is expected the complex works – which will remove sections of rock that cannot be taken out any other way – will take about 14 weeks, and residents in the area are being advised to expect one blast each weekday between 10am and 4pm.
Before the work begins on July 22, the construction team will consult with nearby homeowners and businesses to advise them of what to expect.
Alan Gibson, general manager for Aberdeen Roads Ltd, said: "Safety is the most important factor as we move this construction programme forward and ensuring the local community is aware of these major earthworks and blasting operations is a vital part of our planning process.
"When blasting is due to take place, a specially qualified expert responsible for the works will make sure there are no people or vehicles within a specific distance of the site before allowing the detonation to happen.
"These works will be carried out with minimal disruption to surrounding communities as our specialist contractors have significant experience in this type of work. People nearby may hear a dull thud immediately after blast and may see a small plume of dust."
A series of sirens will alert the local community and workers that a blast is about to take place.
The first siren will sound for 30 seconds before the detonation, and then immediately before it there will be three short bursts of noise. When the operation is complete, the siren will sound twice.
Rock and earth excavated during the works will be reused for embankments and other purposes along the length of the 36-mile AWPR and new Balmedie-Tipperty dual carriageway.
Traffic will be managed during the works, and motorists will be kept away from the area when blasting is taking place.