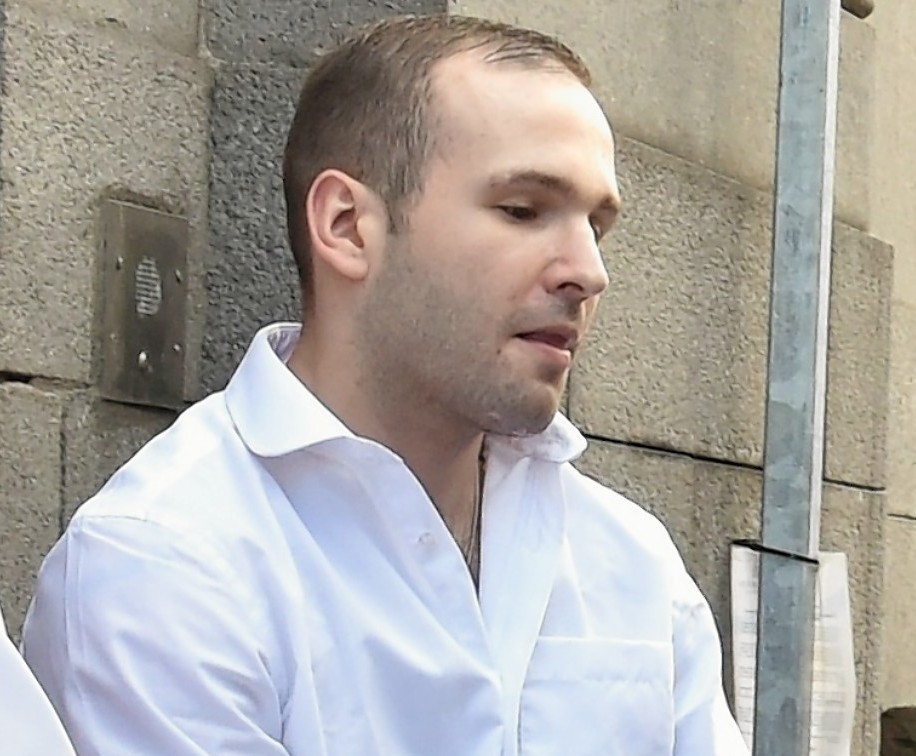 An man has been jailed for four years for killing a fellow street drinker after punching him in a drunken scuffle close to Aberdeen Maritime Museum.
Francis Thomson, known also as McPhee, was convicted yesterday at the High Court of causing the death of Scott Ashton, who smashed his head off the cobbles in Shiprow during the fight.
The 44-year-old was rushed to hospital by ambulance, but he was left unattended for hours before he was seen by a doctor.
His condition rapidly deteriorated and Mr Ashton had to undergo emergency surgery after medics discovered he was suffering from a bleed to the brain.
Despite the operation being hailed a success, Mr Ashton died in hospital three days later after having suffered from pneumonia.
Doctors believe this was caused by him being placed on a ventilator to help him breathe following the surgery.
Thomson had been on trial over the course of the last two weeks having denied the charge of culpable homicide against him.
He claimed that the punch he threw at Mr Ashton's face, which sent him stumbling backwards onto the hard street, was in self defence having been hit first.
However a jury of nine women and six men took an hour and 15 minutes to find him guilty by majority.
As he was being led away from the dock in handcuffs to start his four year sentence Thomson mouthed "I'm sorry" to Mr Ashton's mum and brother who were sitting in the public gallery.
Sentencing the 25-year-old yesterday, Judge O'Grady said he believed Thomson had never intended to seriously harm his victim on May 18 last year.
He said: "The crime of culpable homicide is always grave for the very obvious reason, in that it always has the very worst outcome of any crime, that being the death of another person.
"Scott Ashton was still a young man and, although he had a difficult and sad life, it was a life none the less and he had a future.
"The charge, however, is also a very unusual one in that although it has the worst possible outcome it can often arise from an act that would normally be termed relatively minor."
The judge said that he did not know what caused the fight that day but he accepted Thomson had shown genuine remorse for his actions which he would now have to live with for the rest of his life.
He backdated his four year sentence to October last year when he was first remanded in custody.