A stunning illustrated map charting the flow of a north-east river has been unveiled.
The angler's map of the River Deveron has been created in memory of late farmer and local estate owner Tom Ingleby, and will raise money for the Deveron, Bogie and Isla Rivers Charitable Trust.
The print features 14 local beauty spots and landscapes illustrated by Harley Miller, including Castle Bridge at Huntly, Forglen, Bridge of Marnoch and the Bogie at Red Craigs.
There is also an image of Mr Ingleby, of Aswanley, Glass, fishing.
All the fishing beats along the 61-mile river are included in the document.
Mr Ingleby's widow, Pam, donated the collection from her husband's funeral to the Deveron, Bogie and Isla Rivers Charitable Trust to create the map.
She said: "We wanted to do something local that everyone can enjoy.
"It's a lovely thing for the north-east, he was a very keen and good fisherman and I think he would have approved.
"Like any hardworking person who farms, he sometimes felt guilty for taking time off to fish but he did sneak off in the evenings on the light nights to do so.
"It's a narrow part of the river up here at Aswanley but it's lovely, and he loved it dearly."
Richie Miller, senior biologist with the rivers trust, said he hoped the map would not only appeal to fishermen but also the wider community.
"The map has two purposes," he said. "We hope that people with an angling interest, or who enjoy the river, will hang it just as a decorative piece within their house or business.
"It also has a practical use in that it helps us market the river, people can see the great selection of areas we have here and the variety of fishing and how to reach them."
Money raised from the map will go towards continuing the trust's work looking after the river, which includes building fish ladders, and their young angler project, which aims to get children into the sport.
Mr Miller added: "Tom Ingleby was a big supporter of the trust and our work looking after the river.
"He was very keen on fishing and shooting and countryside pursuits.
"This is a nice way to commemorate his life on the river, and to honour him."
To order the 39in x 13in print, priced £35, visit www.deveron.org or call the trust on 01466 711388.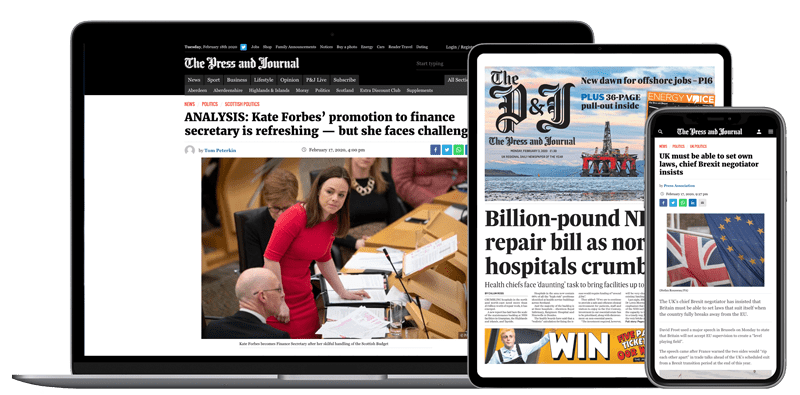 Help support quality local journalism … become a digital subscriber to The Press and Journal
For as little as £5.99 a month you can access all of our content, including Premium articles.
Subscribe