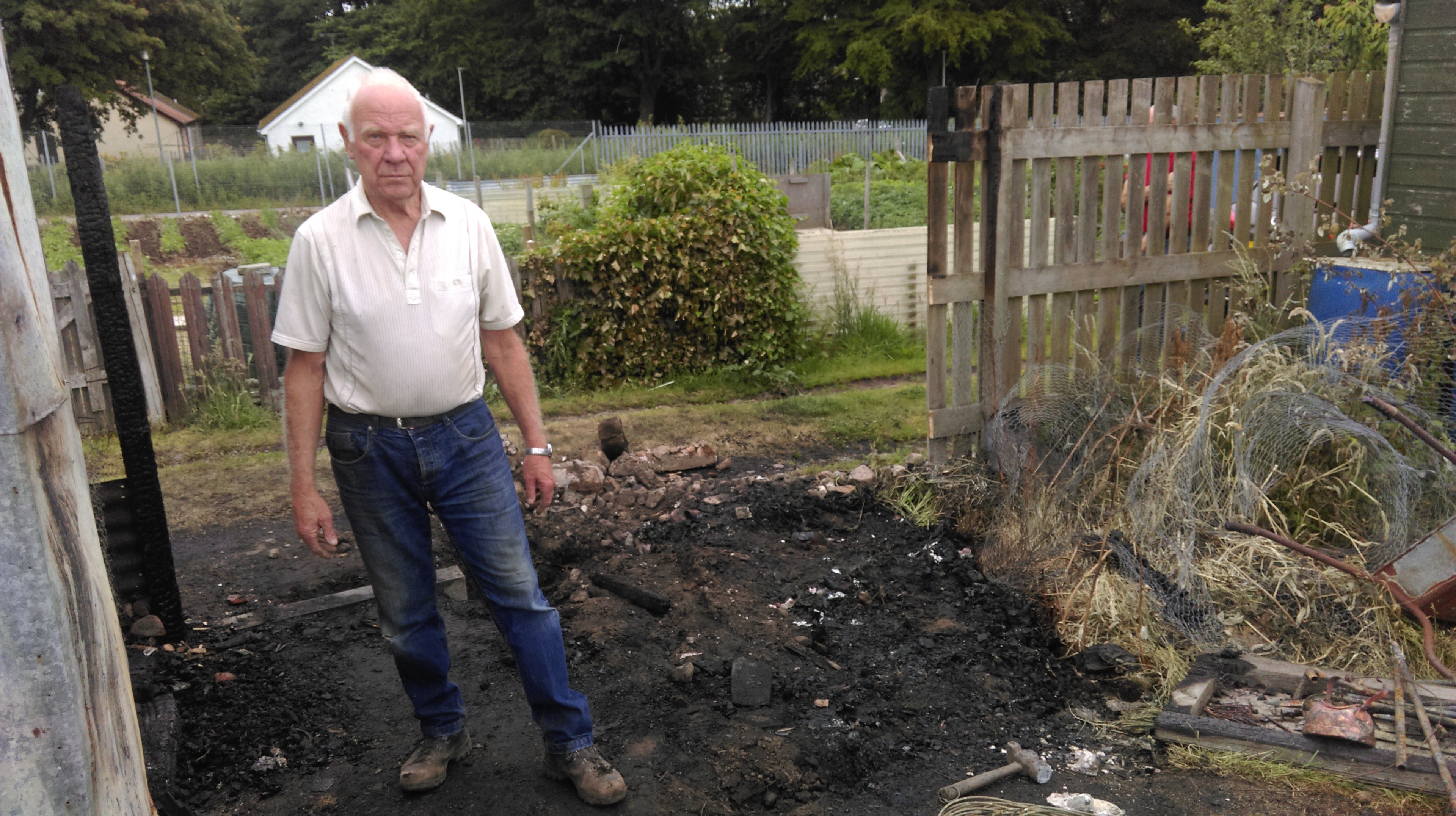 Police are hunting fire starters who targeted a treasured garden allotment in Aberdeen.
Gardeners at Brimmond View in Stoneywood turned up to their plots on Sunday to find a trail of destruction – with one shed completely destroyed by the blaze.
Ian Murray, 68, found his shed reduced to ash with hundreds of pounds worth of equipment ruined by the fire.
Mr Murray said: "I was absolutely the worst hit.
"I'm very glad my other shed did not burn down as well otherwise it would have been a complete disaster.
"I came here at around 11am on Sunday morning and saw this, it was the first I heard of it.
"I had a shed but it does not exist anymore. I lost a stove, lots of tools and three water carriers.
"It could have been very dangerous because lots of sheds around here have petrol in them."
Mr Murray said he was at a loss for a reason why the allotments would be hit.
He added: "I've had the space for ten years and it's a big part of my life. I don't know why they did it.
"They haven't stolen anything they've just vandalised and damaged a lot."
The flames from his shed spread to the neighbouring allotment, which belongs to his friend Michael Kay.
His shed was damaged and numerous pieces of equipment were ruined, including his son's mountain bike.
The 78-year-old said he was upset that the place where he goes to enjoy one of his hobbies had been targeted in this way.
He said: "I've had a patch here for 17 years and this one for six.
"I work here quite regularly and it's one of my main hobbies apart from walking.
"I reckon I've lost around £300 work of equipment form the shed.
"I was lucky, unlike Ian, in that my shed was not completely destroyed."
Fire crewmen were altered to the fire at 9.10pm on Saturday and spent an hour bringing the blaze under control.
A police spokesman confirmed that inquires are ongoing.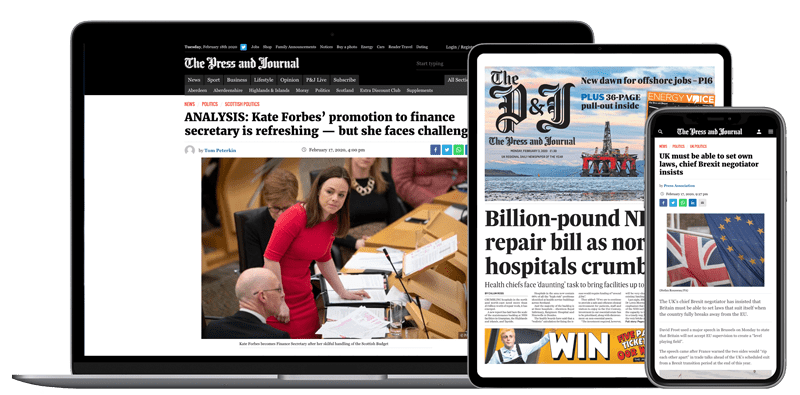 Help support quality local journalism … become a digital subscriber to The Press and Journal
For as little as £5.99 a month you can access all of our content, including Premium articles.
Subscribe