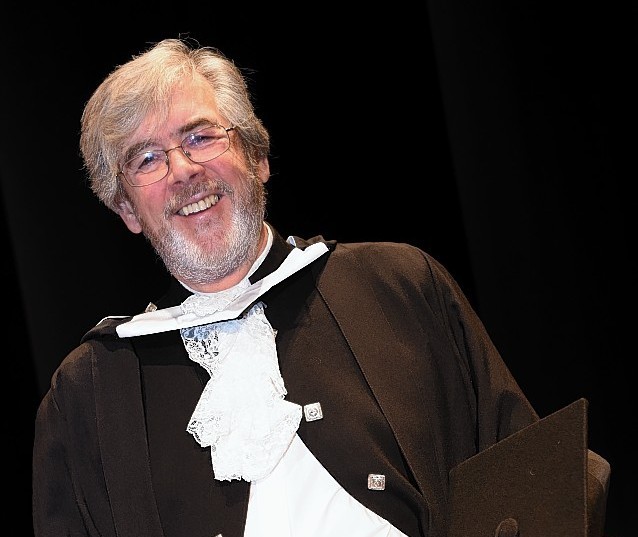 A former doctor decided to return to education late in life and yesterday picked up a degree from Robert Gordon University (RGU.)
George Robertson from Banchory worked at Cornhill Hospital for 13 years dealing with substance misuse before he retired four years ago.
He decided to make use of his new found spare time by studying painting at the university's Gray's School of Art.
The 73-year-old said: "It has been wonderful, I've just really enjoyed it.
"I thought Gray's School of Art would be able to teach me everything they know.
"I've loved the class and all my classmates have been great, great fun."
Mr Robertson had attended evening classes in the past, and said his time studying had extended his capabi
He said: "During my time at art school, my painting has moved from the representational to the totally non-representational.
"In doing so, I have used materials like wood, gold foil and cloth as well as paint to achieve a result which is very far removed from the illustrative painting.
He summed up the changes by saying: "It's been a journey, from painting pictures that were described by people as 'that's bonny that' to 'fit's that aboot?'"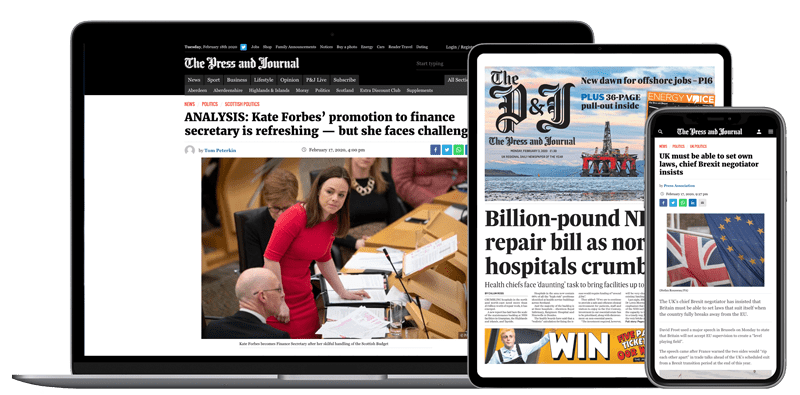 Help support quality local journalism … become a digital subscriber to The Press and Journal
For as little as £5.99 a month you can access all of our content, including Premium articles.
Subscribe