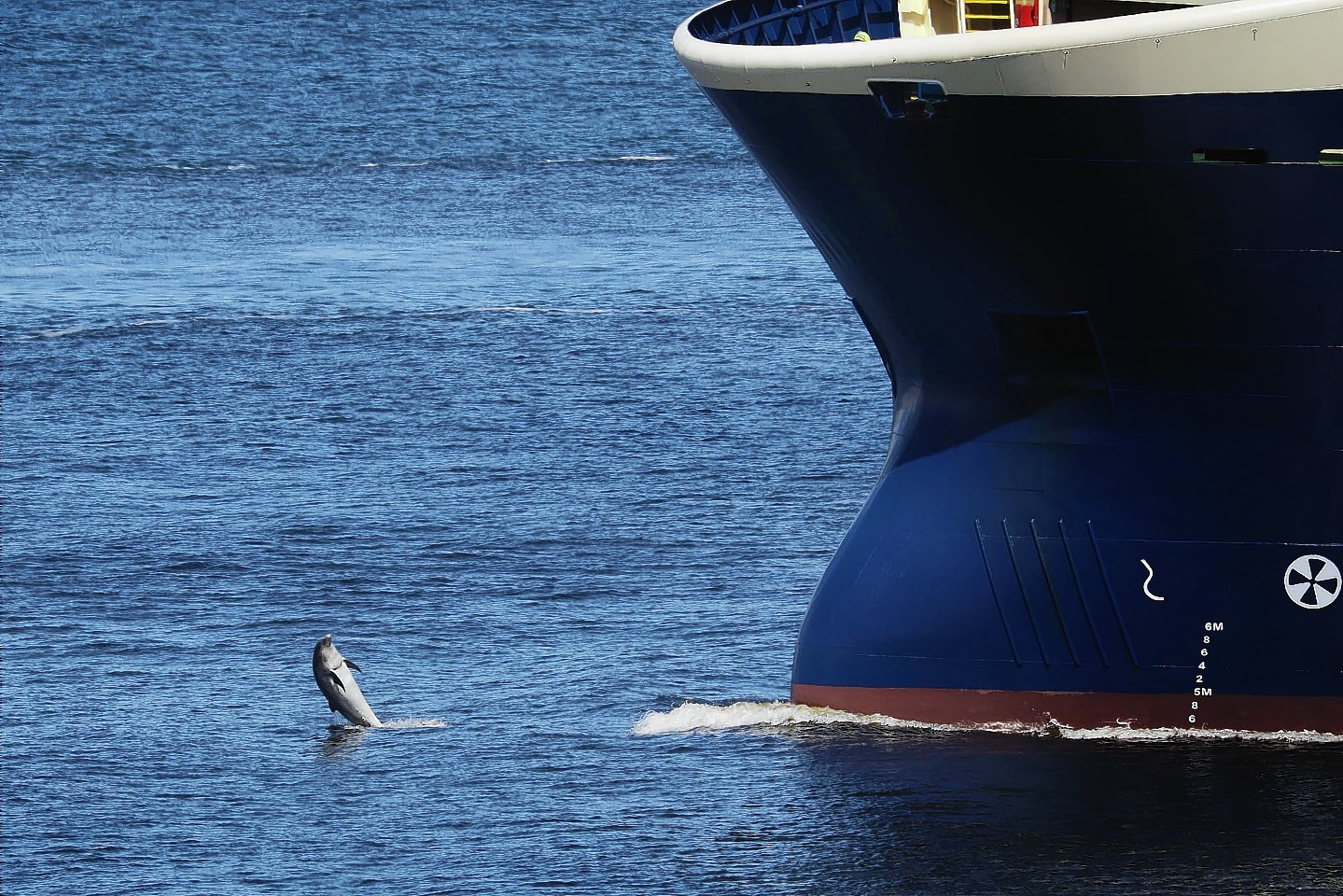 This is the moment a plucky dolphin faced off against a 3,000-tonne sea monster in Aberdeen Harbour.
The blase bottlenose, which weighs about 900lb, popped out of the water to stare down the Grampian Talisman, an offshore supply ship, which is owned by Craig Group.
The close encounter was captured on camera earlier this month by amateur photographer Allan Brown.
"They're hilarious pictures," said the 65-year-old.
"It was as if the dolphin jumped out of the water to square up to the ship.
"When I heard there might be a pod in Aberdeen Harbour I headed straight down.
"I love the picture with the dolphin out of the water and its body facing the boat – it's like a scene from an old Western."
The city has a growing reputation as one of the best places in the UK to observe the highly-intelligent mammals, which swim close to the surface of the water as they need quick access to air.
This year marks the third annual Dolphinwatch, organised by the RSPB. The summer-long event encourages people to go to the Torry Battery to try to spot the animals.
This year's event has already attracted a record number of wildlife enthusiasts. Last month organisers revealed the number of visitors in the first six weeks of the project had exceeded last year's total for the whole 18 weeks with more than 1,700 people taking part.
The Dolphinwatch team will be based at Torry Battery from 11am-6pm, Thursday to Sunday, every week from now until August 16.
RSPB staff will be on hand to provide information and there are also bincoluars and telescopes available for use.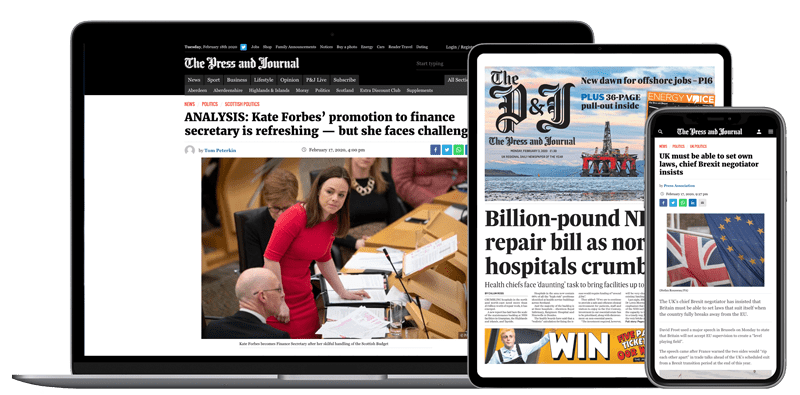 Help support quality local journalism … become a digital subscriber to The Press and Journal
For as little as £5.99 a month you can access all of our content, including Premium articles.
Subscribe