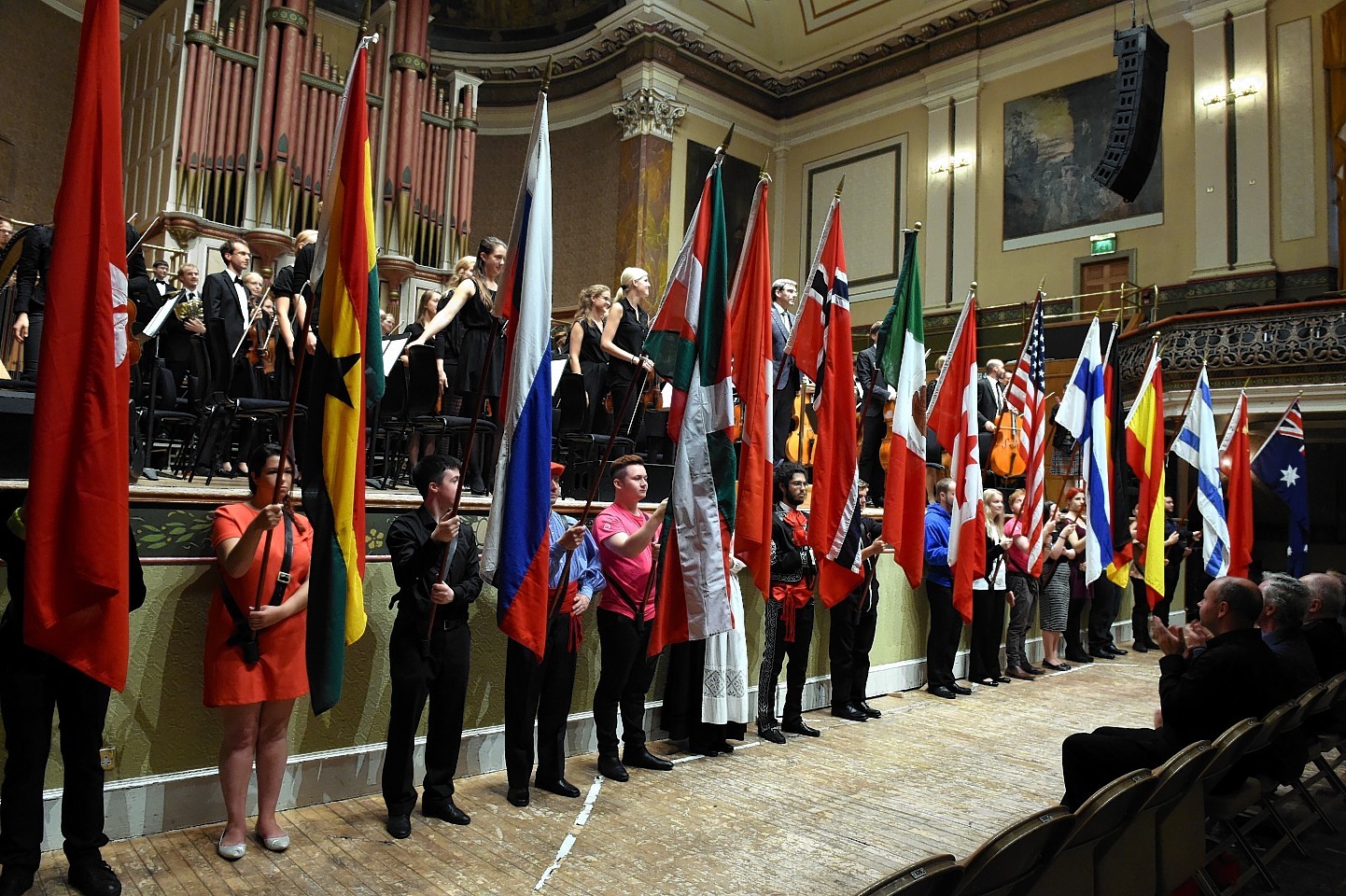 Young performers from across the globe took to the streets this weekend as one of the north-east longest running festivals kicked off for 2015.
Around 17 nations were represented from as far afield as Africa and Asia as the Aberdeen International Youth Festival (AIYF) welcomed young dancers and musicians from across the globe.
The welcome(corr) ceremony on Saturday included a flag raising in Aberdeen's Music Hall and was followed by the Festival in the City – during which performers wowed a packed crowd in St Nicholas Square.
The Zurich-based Akademisches Orchester Zürich (AOZ) played the national anthems of each nation as the flags went up, before the festivities spilled out into the streets of Granite City to the skirl of the bagpipes.
Among the performers that took to the streets were Basque Country dancers Kresala Dantza Taldea Kresala (corr), Corina Red-Cor of Bucharest and London's Aeon Duo.
Other stars of this year's festival include the Toronto All Stars Steel Orchestra and groups from Russia, Norway, Australia, Germany and Hong Kong.
The festival's line-up of events officially got underway yesterday with shows across the north-east.
AIYF chief executive and artistic director, Stewart Aitken, said one of the most rewarding things about the festival was seeing how the youngsters from across the world gel with each other during the event.
He said: "Each of the groups get to see each other and what they do and how they might might work together. It is a real opportunity to mix and share as well.
"It is not just about performance, it is about sharing.
"The welcome ceremony was a good chance to get a sense of the scale of the festival, the different countries taking part and the different participants.
"It was the first time we have done the welcome ceremony going straight into the festival in the city.
"It was very good, we had about 16 or 17 different nations from the Americas, Europe, Africa – we have got a group from Guinae arrived and we are looking forward to seeing what they have got to offer.
"There is a real mix of countries and different styles and groups."
The festival also branched out to Banchory's Woodend Barn with shows by Canada's Coastline and  a joint show between Hong Kong's Edge 'n' Pointe and Kresala Dantza Taldea Kresala.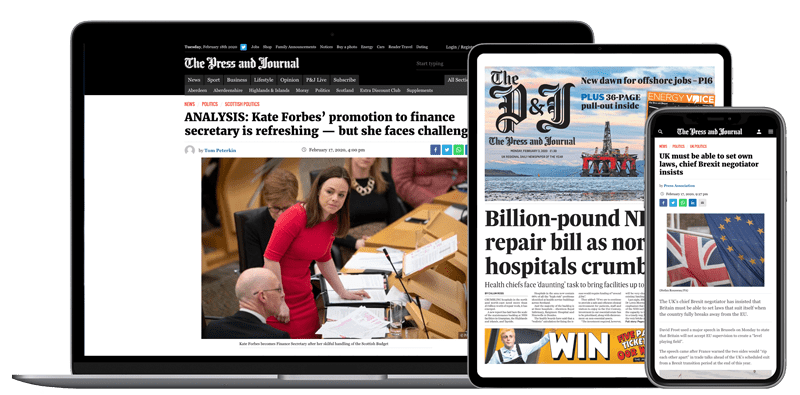 Help support quality local journalism … become a digital subscriber to The Press and Journal
For as little as £5.99 a month you can access all of our content, including Premium articles.
Subscribe