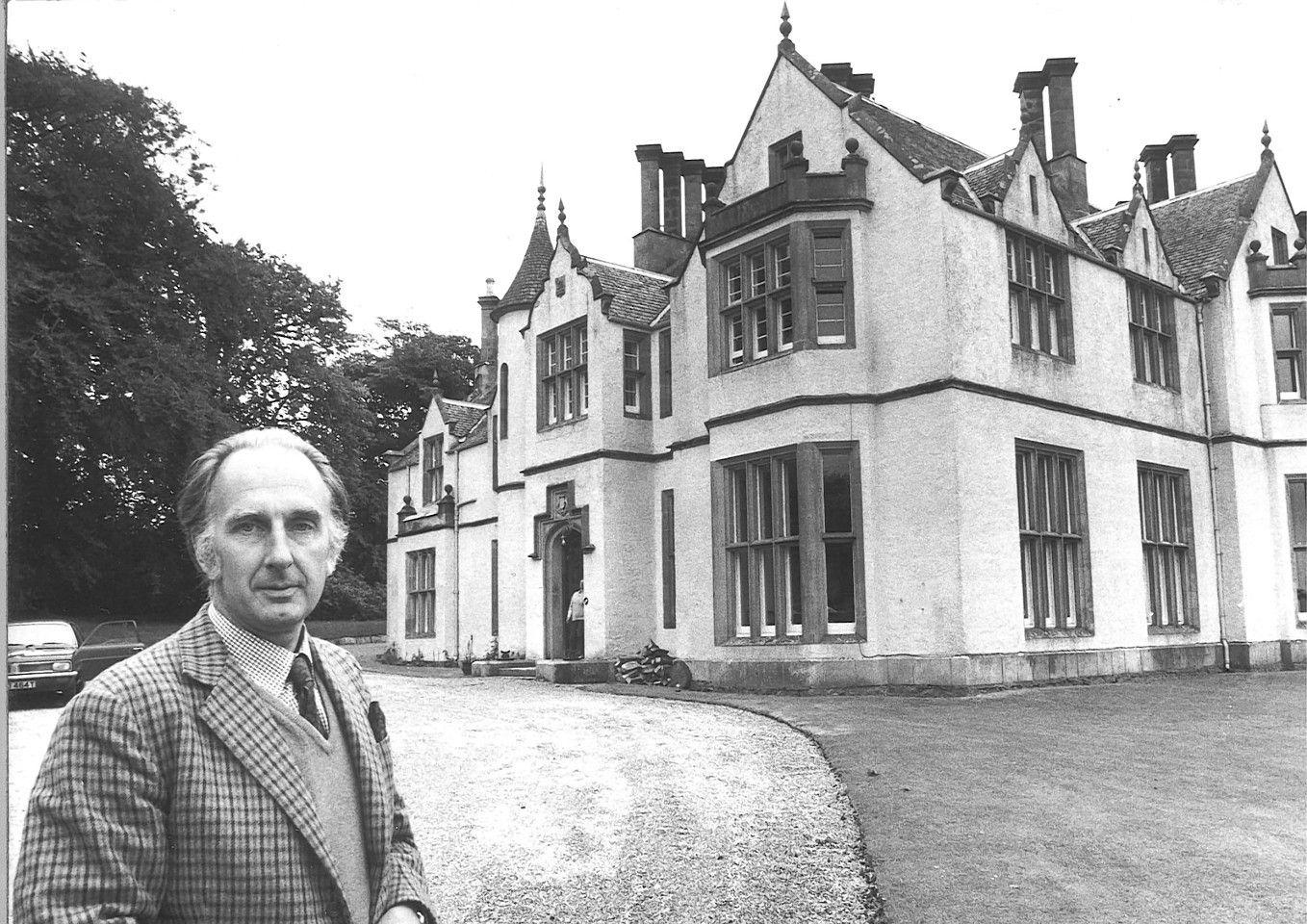 Tributes have been paid to the chief of Clan Buchan, who has died at the age of 85.
Captain David Buchan was just 17 when he inherited the 14th-century Auchmacoy estate, near Ellon in Aberdeenshire, from his grandfather, the 18th Earl of Caithness, in 1947.
And despite being brought up in Bedfordshire – the son of Welshman Captain Stephen Trevor and Lady Olivia Buchan – he was an ardent Scot.
After inheriting the title, the former Eton student joined the army and was commissioned with the Gordon Highlanders, before going on to train as an officer at Sandhurst after just two days at the regiment's Bridge of Don barracks.
Most of his service was carried out in Germany and Malaya in the post-World War II years.
While posted in the Far East, he was the aide-de-camp of the general officer-commanding in Singapore for two years.
In the 1950s, aged 25, Mr Buchan left the army and came to Auchmacoy – at a time when estates across the region were dwindling.
He realised right away he would have to start generating money to keep the lands afloat and left for London to embark on a career first as a merchant banker and then as a stockbroker.
In 1961 he married Susan Scott-Ellis, daughter of the 9th Baron Howard de Walden.
The couple had five children – Sophia, Charles, James, Thomas and Robert – and in 1967 the family moved to Kenya, where they lived for almost two years before returning to the UK.
They divided their time between London – where they had a family home in Chelsea – and Auchmacoy for many years.
In 1970 after eight years as a senior partner at stockbroking firm Buchan and Co in London, he retired from active business but remained a member of the stock exchange.
Mr Buchan was a trustee of the Alexandra Rose Day fund and made a knight of the Order of St John of Jerusalem for his work with the Ambulance Brigade.
He was also a magistrate in both London and Aberdeen and a trustee of the Royal School of Needlework.
He was dedicated to the growing and nurturing of trees at Auchamcoy, and planted hundreds during his time there.
In the 1960s he was approached by Buchans from the Peterhead and Fraserburgh areas, and helped unite them as one north-east entity.
In conjunction with Sir Thomas Innes of Learney – whose wife was a Buchan – he brought further legitimacy to the surname by officially registering the Buchan tartan.
Mr Buchan was also involved his whole life with the Clan Buchan Association – which stretches from the US, to Canada, Australia and New Zealand.
Speaking yesterday, his eldest son, Charles Buchan, said: "He was great fun, he used to love playing the organ and he was a great sportsman when he was younger. He was an amateur cricket player and tennis player.
"He increased the size of his estate and did a lot for the church and the Buchan Pipe Band and getting the clan together.
"He was a great man, a very popular man, and a great character."
Mr Buchan is survived by his wife and children and 13 grandchildren.
He will be laid to rest at St Mary's on the Rock church in Ellon today.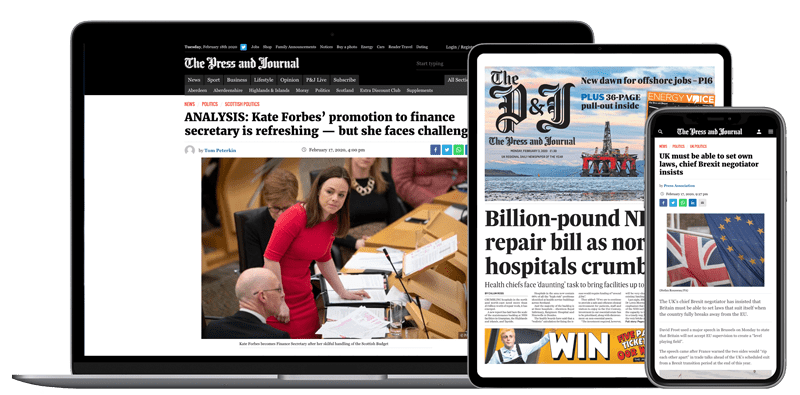 Help support quality local journalism … become a digital subscriber to The Press and Journal
For as little as £5.99 a month you can access all of our content, including Premium articles.
Subscribe