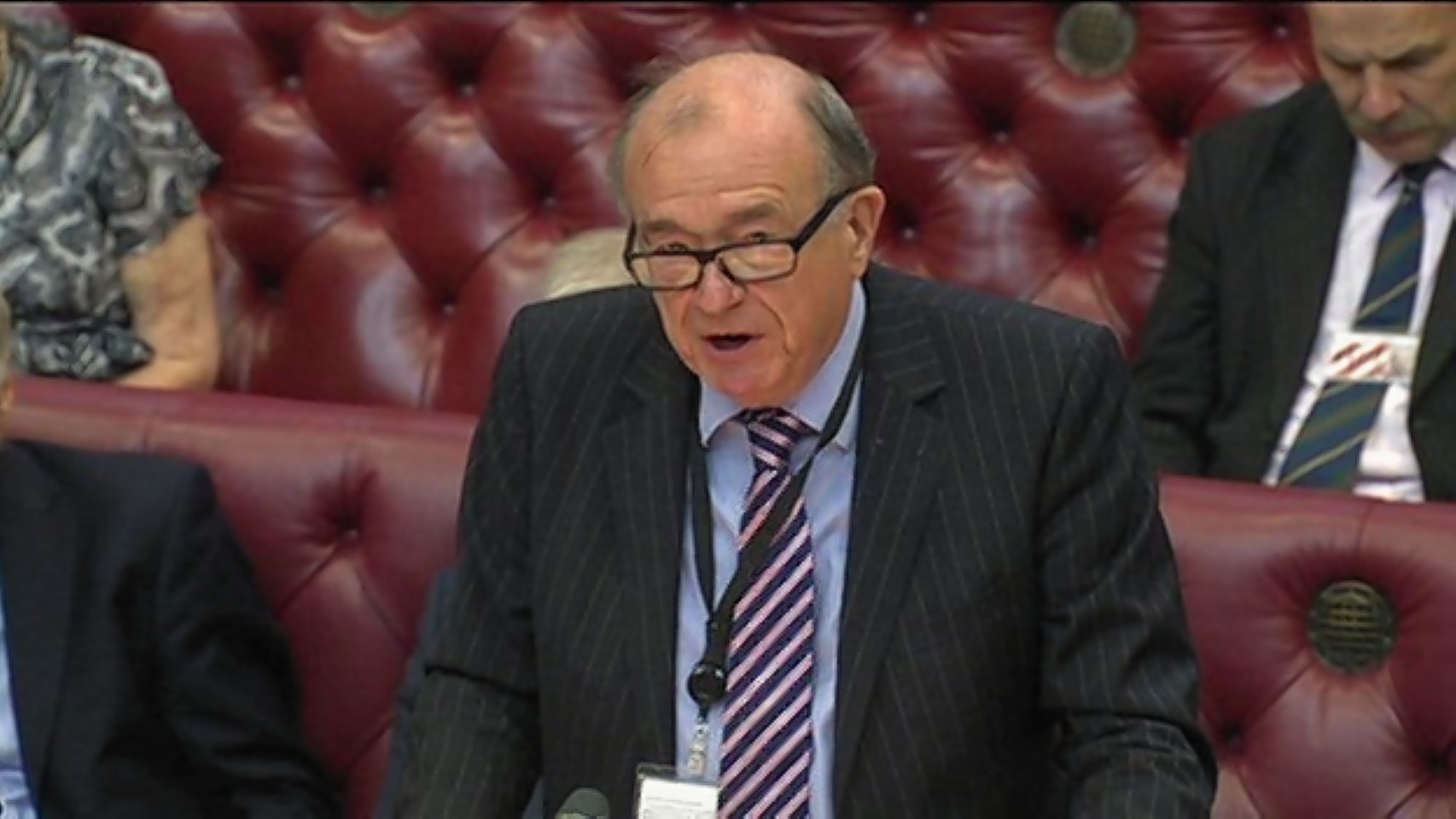 A top north-east peer is facing a Scotland Yard probe after he was allegedly caught snorting cocaine with prostitutes.
Lord John Sewel, 69, past senior vice-principal of Aberdeen University and key architect of Scottish devolution, was last night branded and "embarrassment" following the revelations.
Yesterday, he resigned as deputy speaker of the House of Lords after the sex and drugs scandal broke with Metropolitan Police called in to investigate by colleagues as a matter of urgency.
The peer has also stood down as chairman of the privileges and conduct committee – which is responsible for drawing up the Lords' standards guide – after being allegedly caught snorting drugs off a prostitute's body in a London flat.
In his home town of Banchory last night, neighbours spoke of their "devastation" for the peer's "lovely" wife and children given the repercussions of the claims.
Lord Sewel, who started his political career as a councillor in Aberdeen in the 1970s and rose to be leader of Aberdeen District Council, has yet to comment on the allegations.
It is unclear at this stage whether he will be stripped of his titles.
Aberdeen North SNP MP Kirsty Blackman said someone in the position of the peer should "set a good example".
She said: "These are obviously still allegations so until they are proven I don't think I could say he should be stripped of his titles.
"But if they are true then someone in his position should be setting a good example and leading by that example.
"I don't agree with the Lords in general as I don't think there is a lack of democratic accountability.
"Life peers like this can't be voted out of office."
Aboyne, Upper Deeside and Donside SNP councillor Geva Blackett said: "This unelected embarrassment should be stripped of his ermine for he is yet another example of how the Westminster system is not fit for purpose."
Lord Sewel become leader of Aberdeen District Council between 1977 to 1980 and made a CBE in 1984.
The Sewel Convention, which applies to the relationship between Westminster and the Scottish government, is named after him.
The peer served as a former senior vice principal of Aberdeen University between 2001 and 2004
One former colleague said that Lord Sewel had a reputation as a "lady's man" at the institution.
The woman, who didn't want to be named, said: "I'm surprised to hear this but not shocked.
"He had a bit of a reputation as a lady's man during his time at the university.
"I feel really sorry for his daughters and wife."
One neighbour added: "He was very quiet, I only knew him to nod to him in the street really.
"I'm sure that everyone here will be just devastated for his daughters and his wife. They're lovely people."
Another said: "We were invited to his Christmas party at the house but you barely saw him around, I think he spent a lot of time in London.
"I think he's done something very silly and it's a real shame for his family."
The Lord Speaker issued a strongly-worded statement after the allegations came to light.
Baroness D'Souza said: "Today's revelations about the behaviour of Lord Sewel are both shocking and unacceptable.
"The House of Lords will continue to uphold standards in public life and will not tolerate departure from these standards.
"These serious allegations will be referred to the House of Lords Commissioner for Standards and the Metropolitan Police for investigation as a matter of urgency."
Former Labour city councillor David Clyne, who served on Aberdeen District Council during Lord Sewel's leadership, described him as "a great council leader".
Mr Clyne, who represented Kincorth for 26 years, added: "He had a reputation with women but not for prostitutes.
"I think the women used to form an orderly queue. He was very much in demand."
He also insisted Lord Sewel should not lose his peerage over the scandal.
A spokeswoman for the Metropolitan Police said: "We are aware of the story."
Aberdeen University declined to comment.
Lord Sewel was unavailable for comment at his Banchory home last night.
Lord Sewel: His life in the north-east
John Sewel was a man well known in the north-east after holding high-profile positions in both the University of Aberdeen and the council.
Lord Sewel started his political career at Aberdeen District Council in 1974 and went on to become a minister in Tony Blair's government in 1997.
He had responsibility for steering the Scotland Bill, which became the Scotland Act, through the House of Lords.
His name was even given to a law that means Parliament cannot pass legislation on Scotland without Scottish Parliament approval, known as the Sewel Convention.
Despite his political achievements, his name will be now be forever linked to allegations that he snorted cocaine with prostitutes at a flat in London.
Lord Sewel joined Aberdeen University in 1969 as a research fellow in the politics department and held several positions there which include senior vice-principal from 2001 to 2004.
As a junior lecturer at Aberdeen University in 1975, Lord Sewel published the book Colliery Closure and Social Change.
His first marriage to Rosemary Langeland took place in Malvern, Worcshire, in 1968 and they had a son, now 38, and a daughter, now 36, who were both born in Aberdeen.
Lord Sewel's second marriage was in 1988 to Leonora Harding, in Aberdeen, with the third to Lady Jennifer 10 years ago also taking place in the city.
He studied for a PhD at Aberdeen University after completing his undergraduate degree at Durham University and his MsC at the University College of Wales in Swansea.
In 1996, he was made Baron Sewel, of Gilcomstoun in the District of the City of Aberdeen, and was allowed to sit in the Lords as a Labour life peer.
After the Labour landslide victory of 1997, he became Parliamentary Under-Secretary of State at the Scottish Office from 1997 to 1999, serving as the Minister for Agriculture, Environment and Fisheries under the government of Tony Blair.
As such he piloted the Scotland Act 1998 through Parliament and helped draft the plans for the new Scottish Parliament.
At the first election to the Parliament, Sewel was a candidate as third on the Labour Party list for North East Scotland, but was not elected.
On being elected Chairman of Committees in May 2012, he gave up the Labour whip in the Lords.
Sewell earned £84,525 as Chairman of Committees in the Lords and allegedly pays a discounted rent for his home in the heart of London.
He lists his recreations in Who's Who as hill-walking, skiing and watching cricket.