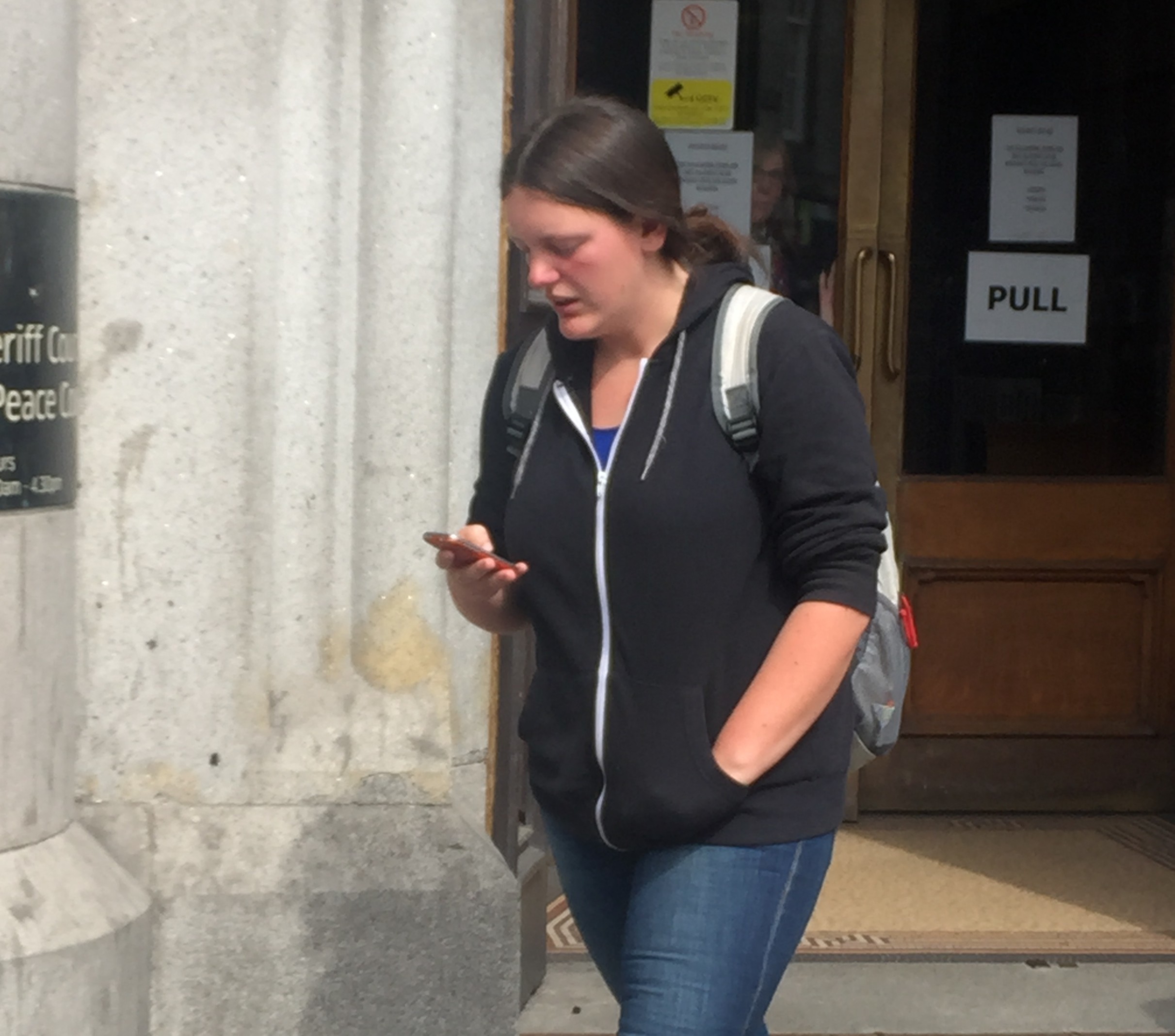 A north-east woman has been banned from keeping cats and dogs for five years after she let her pets starve and forced them to live in squalor.
Stable hand Kayleigh Rutherford failed to take proper care of her cat Socks and her dog between April and June last year.
When Scottish SPCA workers went to intervene they found the grey, white and black cat was emaciated and dehydrated and infested with fleas.
The pets were also living in filthy conditions with rubbish, dirty clothes and animal faeces strewn across the house.
Rutherford appeared for sentence at Aberdeen Sheriff Court yesterday having previously admitted animal welfare offences.
Representing the 27-year-old, solicitor Iain Hingston, said his client had been in a bad place emotionally at the time.
He said she was unable to care for herself properly, let alone the animals.
The court heard Rutherford was deeply ashamed about what had happened to her pets.
Mr Hingston said she did not intend to cause the animals unnecessary suffering and said that they had just "fallen by the wayside" as she struggled to deal with her own issues.
The court also heard Rutherford had been the target of a "hate campaign" after she admitted mistreating the animals.
Rutherford admitted failing to take the appropriate steps to ensure her pets were living in a safe and clean environment.
She also accepted she did not provide them with a suitable diet by failing to ensure they had adequate food and water.
Sheriff Kenneth Stewart banned Rutherford, of 70 Fernhill Drive, Aberdeen, from keeping dogs and cats for the next five years.
He also placed her under supervision for the next year and ordered her to carry out 120 hours of unpaid work.
Last night, Scottish SPCA inspector Fiona McKenzie said: "Socks was in a collapsed state when we arrived and was in extremely poor condition. His living conditions were also appalling.
"Thankfully, Socks made a full recovery in our care and has since been rehomed to a loving new family.
"We hope Rutherford will give serious consideration as to her suitability to care for any other animals in the future."