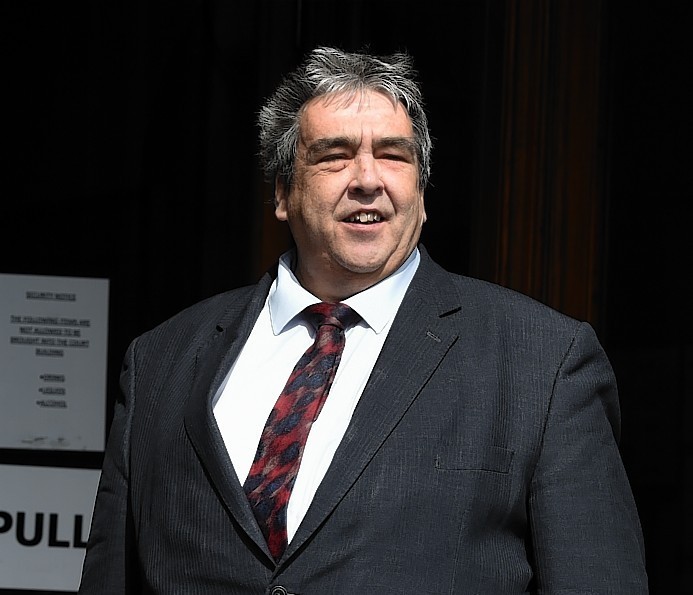 A north-east criminal lawyer could be found in contempt of court after he kept a sheriff waiting for half an hour.
Solicitor Peter Keene found himself in the dock yesterday at Aberdeen Sheriff Court.
Keene had been due to complete a part-heard trial, which was being presided over by Sheriff Edward Savage, on June 30.
However, when the case called that morning the defence agent was nowhere to be seen.
As a result, no further business could be heard and the court had to adjourn for an extra half hour.
At the time Sheriff Savage said he was not pleased by the solicitor's lateness as he said he knew he should have been appearing on behalf of his client that day.
Yesterday a hearing took place yesterday to decide whether Keene was deliberately obstructive and to see whether he should be found in contempt of court.
Representing the solicitor, who works for city law firm Michael S Allan, QC Donald MacLeod said his client had been due to appear in front of two sheriffs at roughly the same time.
He said normally agents are able to get an alterative firm of lawyers to fill in for them when they have double booked.
However, he claimed Keene's firm was seen by other legal professionals in the city as "pariahs" and said no other agents are ever willing to help them out.
Earlier this week Mr Allan, the firms partner, was found guilty of professional misconduct after his part in keeping a haulage firm on the road after one of its trucks was involved in a fatal crash.
On the day of the alleged contempt, Keene had been waiting to appear before Sheriff Alison Stirling with a client who was due to be sentenced. He said it was Keene's belief that he had time to deal with this client before his adjourned trial was called.
Mr MacLeod said unfortunately the case had gone on longer than expected. He said Keene realised had attempted to get a message to Sheriff Savage's clerk of court but the information was not passed on.
Mr MacLeod said: "It is not his position that he is casual about appearing in court and it is very much his position that he understands and fully supports that all agents should pay respect to the court at all times."
Mr MacLeod added that Mr Keene was not willfully or recklessly trying to cause interference to the court but merely found himself in a difficult situation that day.
Sheriff Savage told Keene that he needed time to consider whether or not to find him in contempt of court.
He will appear again later this month.