A video of a man feeding a fox cub in Aberdeen has caused outcry online.
Posted to Facebook group NE Wildlife by Matt Craig, the footage shows Craig and colleagues on "night-shift" encouraging the fox to eat their food.
The video was liked and shared by members of the group but drew criticism from some.
Banchory man Tom Clarke suggested it was irresponsible to feed a fox, branding the animals "vermin".
He expressed his belief that feeding wild animals in this way could lead them to associate humans with a food source and this could lead to the very rare but documented cases of foxes attacking humans.
Keith Marley, also a member of the group and key team member at The New Arc animal rescue centre and sanctuary in Ellon said: "I can understand the allure of taking such a picture, but no I would not recommend encouraging a fox to come to you.
"Come to food yes, people no.
"The widely publicised fox attacks reported in the press have all since been proven to be false."
The RSPCA advises on their website: "Foxes are wary of people and would normally run away to avoid adults and children.
"They will learn to trust people who are not causing them harm and may appear quite bold – but this is unlikely to be a sign of aggression.
"It's important that people do not try to hand-feed foxes or make them tame, as this may encourage foxes to approach people who may not like
them and take action against them.
"It is possible for people and pets to get mange from foxes and dogs, but the risk from foxes is very low, as direct contact is
the most likely source of infection."
There are an estimated 33,000 urban foxes in the UK's towns and cities.
Common complaints about foxes can usually be narrowed down to mess, pungent-smelling faeces, digging holes and noise.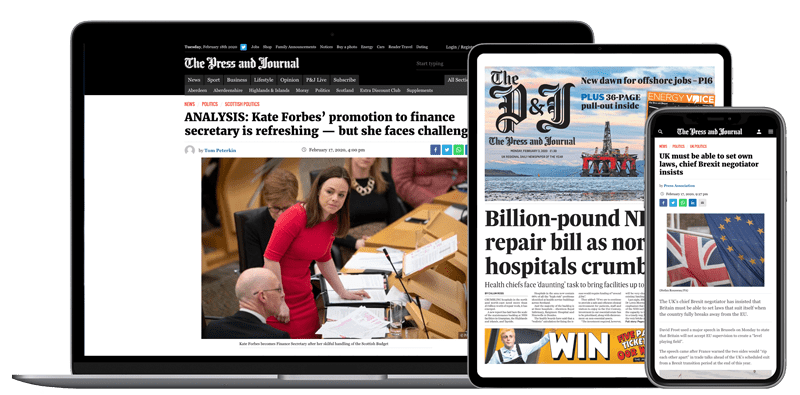 Help support quality local journalism … become a digital subscriber to The Press and Journal
For as little as £5.99 a month you can access all of our content, including Premium articles.
Subscribe