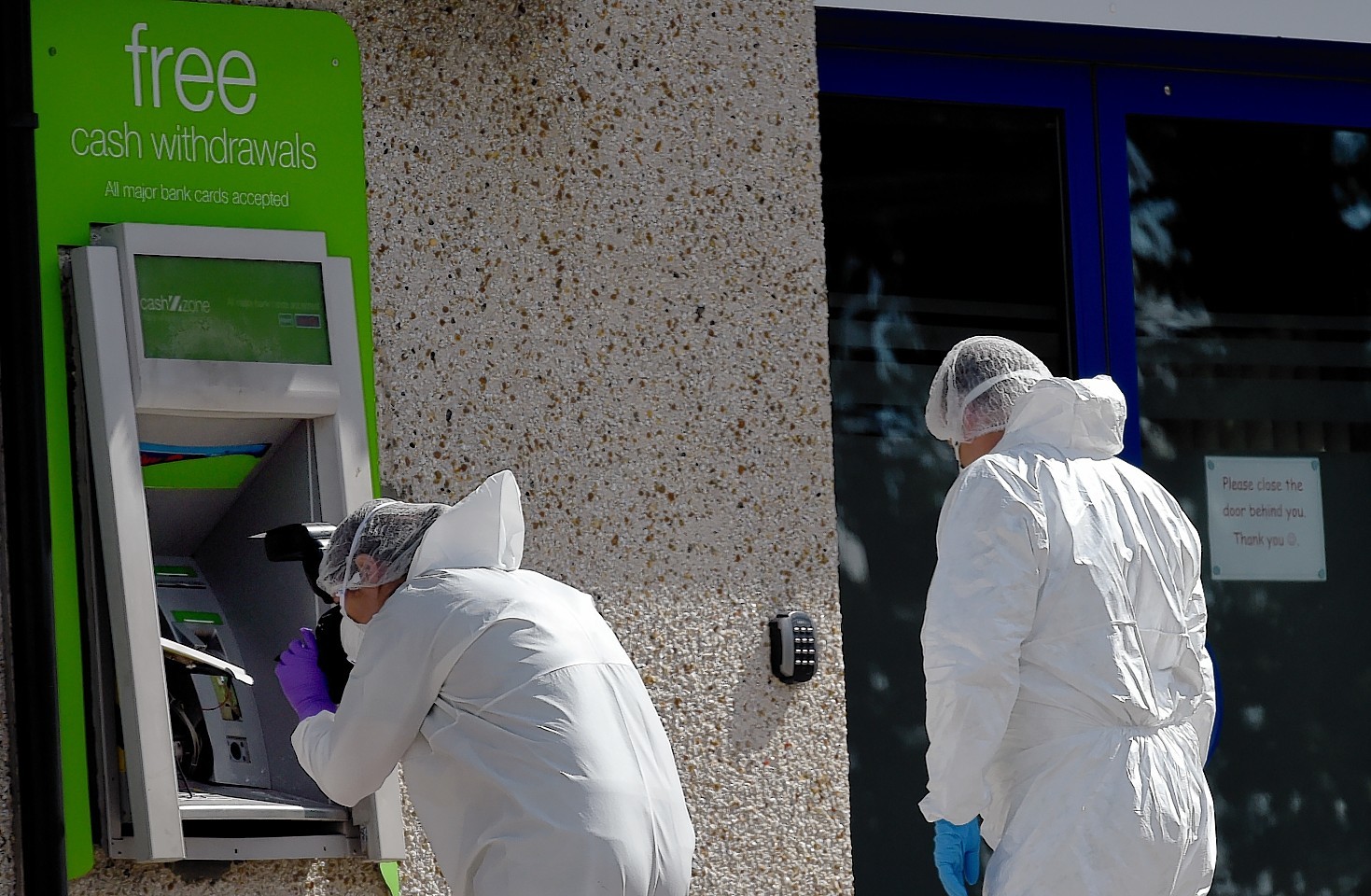 A cash machine operator has offered a reward of up to £25,000 for information leading to the capture of a gang of thieves who dramatically raided an ATM in Aberdeen this week.
Link, which operates tens of thousands of cash points the UK, is working with national charity Crimestoppers as part of the investigation into the raid at the Co-op shop in Kingswells at around 1am on Monday morning.
The brazen thieves made off with more than £10,000 after severely damaging the machine and ripping up the shop's shutters.
An alarm at the premises alerted police and neighbours, but by then all that was left was the smashed cash machine.
It was he latest in a string of ATM raids in Aberdeen and Aberdeenshire over the past year.
About £50,000 was taken in June when a gang blew up a machine at Tesco's Newtonhill branch.
In March, the Nisa store's machine in Cuminestown was targeted by thieves who made off with almost £1,000, while in January two ATMs were ripped from the wall of the Morrisons store in Banchory and £10,000 was taken.
Last year raids were reported on machines in New Deer, Oldmeldrum, Inverurie, Ellon, Stonehaven and Aberdeen in the space of two months.
Police have said they are "keeping an open mind" about a link between the latest incident in Kingswells and the previous thefts.
Now Link has said it will offer large rewards for any information which could bring the culprits to justice.
A spokesman said: "Link is offering rewards of up to £25,000 for information related to cash machine crime and is urging people to call Crimestoppers on 0800 555 111 with any information relating to such incidents."
Graham Mott, senior Link spokesman said: "We're urging the public to come forward with any information that they may have about cash machine crime, for example card skimming or physical attacks on cash machines themselves.
"Even something that may sound insignificant could be part of a bigger picture and prove invaluable in convicting someone involved in cash machine crime."
A police spokeswoman said: "We would certainly welcome this. Anything that will help get information into the open is appreciated by Police Scotland."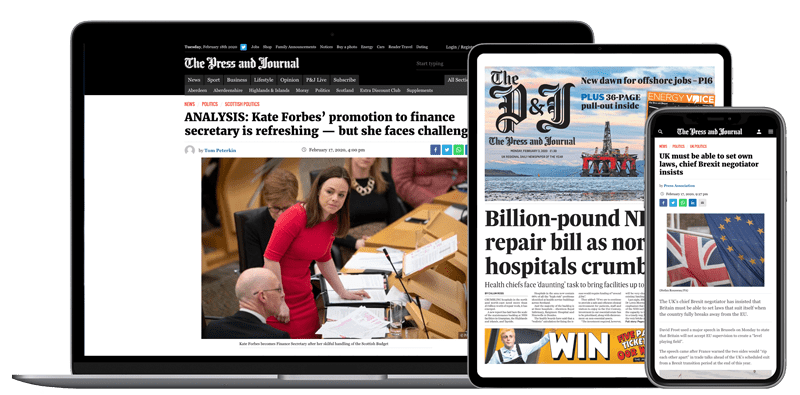 Help support quality local journalism … become a digital subscriber to The Press and Journal
For as little as £5.99 a month you can access all of our content, including Premium articles.
Subscribe