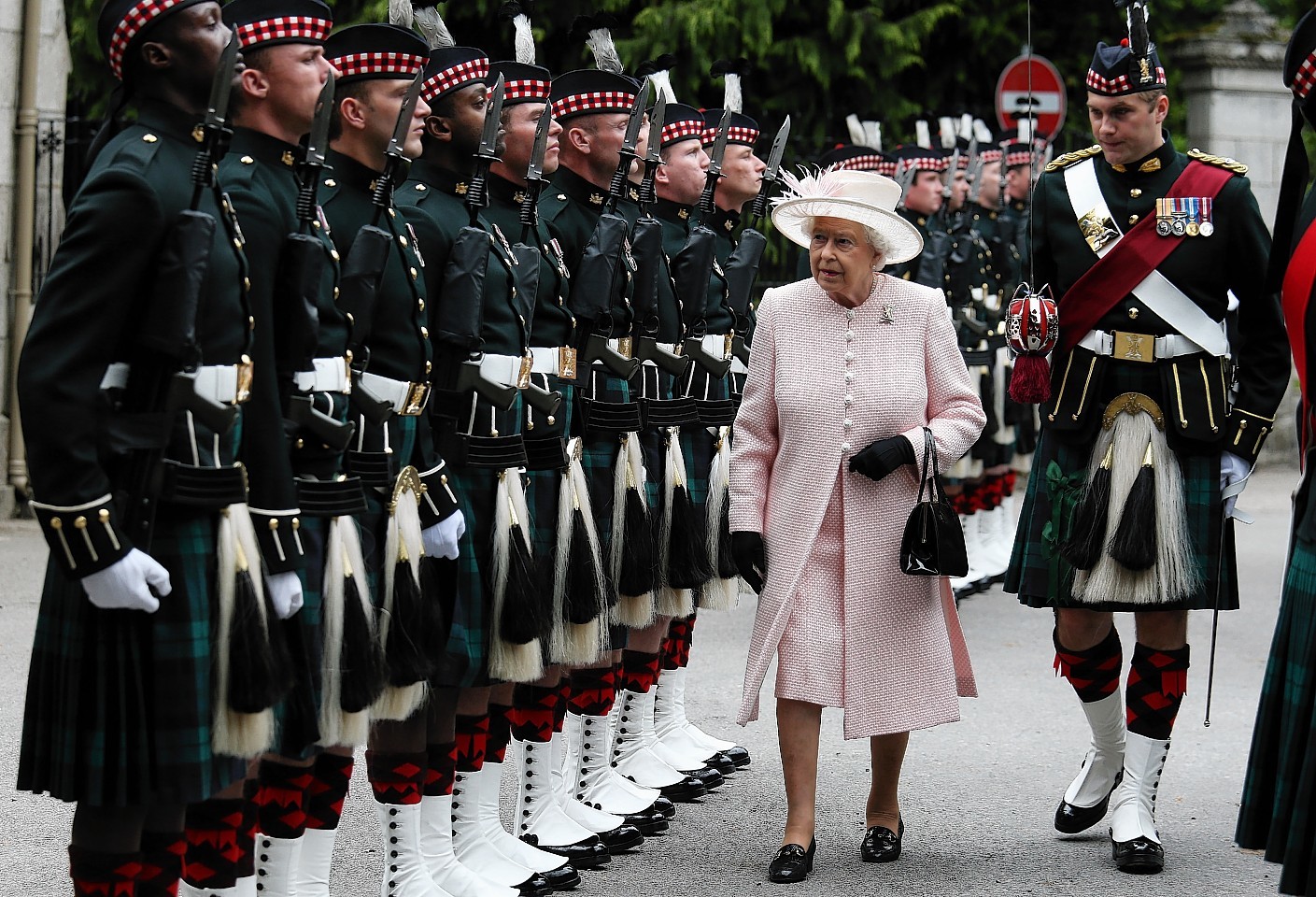 She may be on holiday, but the Queen carried out her first official duty at Balmoral Castle yesterday – inspecting the soldiers who will guard her during her stay.
The Royal Highland Fusiliers and the 2nd battalion the Royal Regiment of Scotland lined up outside the gates of the castle for the traditional inspection, which formally marks the start of the Queen's stay.
Crowds of people lined up to watch the spectacle, and to catch a glimpse of the smiling Queen as she made her way up the line of smartly-dressed soldiers led by commanding officer Major Alastair Colville.
Accompanying the men from the 2nd Scots was their mascot Cruachan IV, a five-year-old Shetland gelding.
On Sunday, a huge crowd of well wishers gathered outside Crathie Kirk as the Queen attended a service led by Rev Kenneth Mackenzie and Rev Neil Gardener – the Royal Family's domestic chaplains in Scotland.
The church has been the place of worship for the royals since the days of Queen Victoria.
Rev Mackenzie said: "The Royal Family are always interested in the things that are happening in the parish."
The Royal Family make the journey to the Aberdeenshire castle every summer.
The tradition was established by Queen Victoria and her husband Prince Albert, who bought Balmoral in 1852 and fell in love with the surrounding Highland countryside.
Since then generations of royals have made the pilgrimage north.
The pony, who was making the second visit of his military career to Balmoral, stole the Queen's attention as she stopped to chat with his handler, Corporal Mark Wilkinson.
The monarch, who was dressed in a baby pink suit, was heard to ask about the wellbeing of the pony's predecessor – 25-year-old Cruachan III – who she was always reportedly fond of.
Referring to his recent tail infection, the Queen told Mr Wilkinson she was "pleased to hear he's getting better".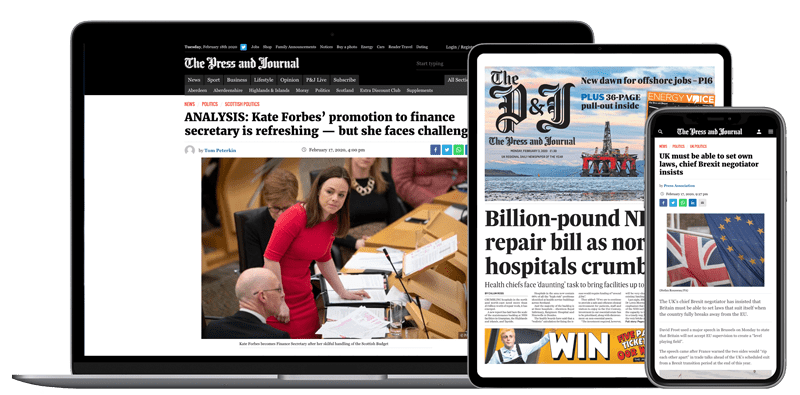 Help support quality local journalism … become a digital subscriber to The Press and Journal
For as little as £5.99 a month you can access all of our content, including Premium articles.
Subscribe