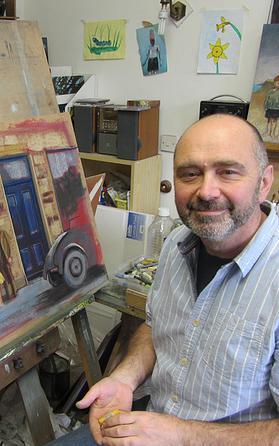 A north-east artist has put brush to canvas for the first time in 25 years for an upcoming art exhibition in his home town.
Bryan Angus will display his pictures of the scenic Banffshire coast at the Aberdeen Art Fair in the city's Music Hall next month.
The 55-year-old graduated from the Gray's School of Art in Aberdeen, but later moved to Bristol where he worked in theatre design and running festivals.
But 12 years ago, he made his return to the north-east, after an "increasing desire" to become involved in making art again and set up The Creative Retreat in Gardenstown.
Now Mr Angus, of Banff, is preparing to showcase a range of pastel and lino prints at the art fair, which offers visitors the chance to peruse and buy a wide selection of work from across Scotland and the UK.
As well as his pieces for the exhibition, Mr Angus has also produced a book of his work after running a fundraising event in May.
He said: "My target was to raise £3,000 to get the book produced and I managed £5,500.
"The market for the books is pretty global and a number have gone abroad to the likes of the USA, Australia, Germany and all points of the compass."
The art fair will run from September 4-6, and tickets will be available on the door. For more information visit www.aberdeenartfair.co.uk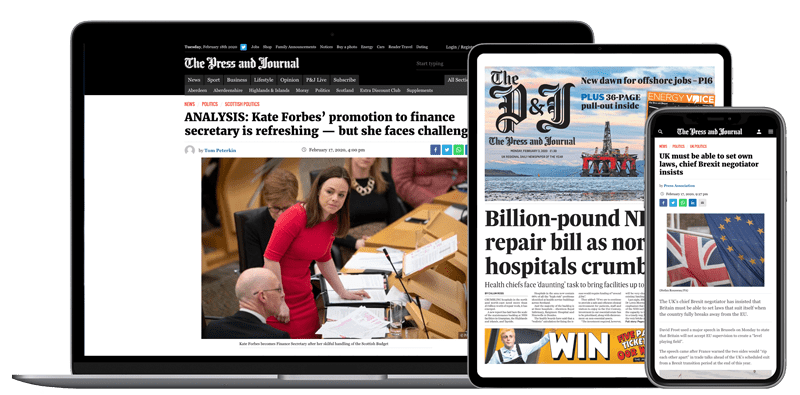 Help support quality local journalism … become a digital subscriber to The Press and Journal
For as little as £5.99 a month you can access all of our content, including Premium articles.
Subscribe