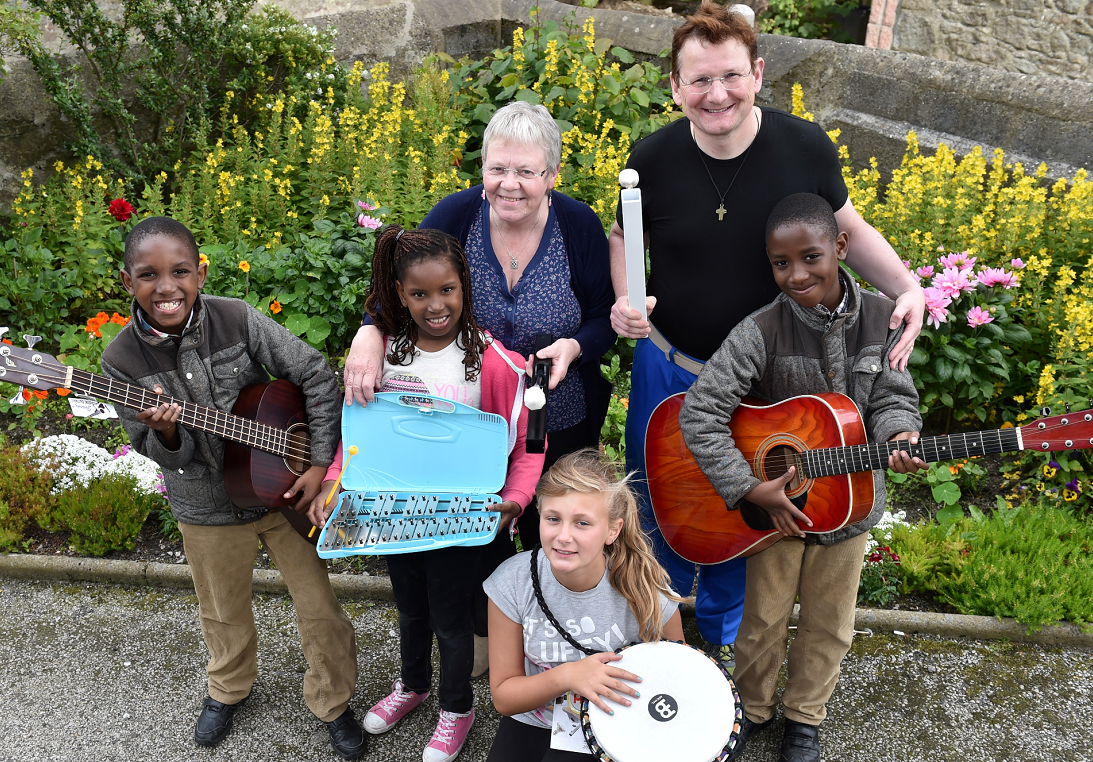 Aspiring young musicians will be able to fine-tune their talents after being given a stock of new instruments.
Woodside Parish Church runs a community music group, and has now bought a variety of instruments – ranging from an electric piano to a bass guitar and bell chimes – after securing a grant from the Scottish Government.
The £2,868 award from the Fairer Scotland Fund means the group will be able to offer free, weekly sessions to scores of budding musicians of all ages.
June Smith, who was the head of music at Dyce Academy for 18 years, heads up the Woodside Community Music Group, said she was looking forward to developing the talents of the local community.
Ms Smith, who is also an elder at the church, said: "We've had a small choir at the church for about two years now, but we thought we would extend it with this music group.
"They have lessons at school, but that's only a handful of kids. But this group will be open to everybody.
"The instruments I've bought with the grant are really varied, we've got an electric piano, an acoustic bass guitar, five djembe drums, bell chimes, and four glockenspiels.
"It's open to anybody aged five to 95, and we can't wait to get it started and get more people involved."
As well as the new instruments, the church also spent some of the money on a snooker table, an air hockey table, and other games for youngsters from Woodside to enjoy.
The church's minister, Reverend Markus Auffermann, said: "I'm very thrilled because it will give us an opportunity to reach out into the wider community, and we're so grateful to the Fairer
Scotland Fund because as a church, we sometimes struggle to find funding for great ideas like this music group."
The first session will be held on Monday at 4pm. For more information call 01224 484562.