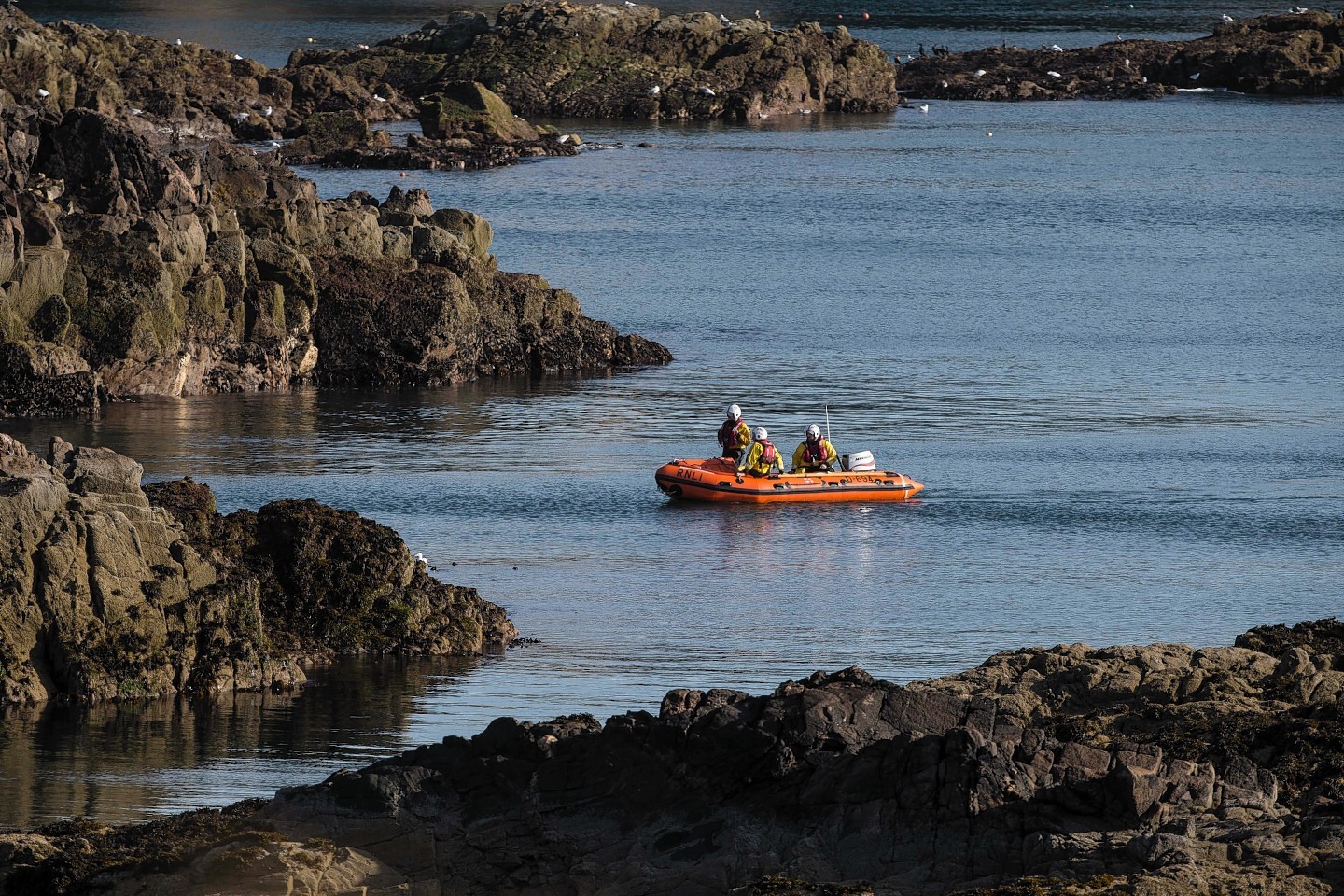 The search for a man who fell overboard from a fishing boat off the coast of Aberdeen was suspended yesterday afternoon after his life ring was spotted floating in the North Sea.
A major search for the missing fisherman was launched at around 2am following a distress call from the Aquarius, a boat believed to be registered in Banff.
The Aquarius reported that one of its crewmen had gone over the side close to the Girdle Ness Lighthouse.
But despite extensive searches in the area for the missing man by an offshore helicopter and 11 vessels, including lifeboats, the coastguard, tugs and commercial ships, the hunt was called off at around 11am.
A spokesman for the Maritime and Coastguard Agency said: "We look at a number of factors when suspending a search.
"The search area was pretty well saturated and we had the helicopter as well.
"We also had good searching conditions. So we look at all that and we look at the information we got from the initial calls when he was seen when he went in.
"The life ring that was thrown in by the fishing vessel was seen during the search so we know we were looking in the right area."
Although the emergency teams and volunteers scoured the coastline south of Aberdeen for more than eight hours, they found no sign of what happened to the overboard fisherman.
It was decided to cancel the investigation after concerns were raised for the safety of the rescuers.
The spokesman added: "After a certain amount of time we also look at the health and welfare of those searching.
"They had been searching for a good part of the night, and we look at whether there is anything further to be gained from continuing or whether it becomes a risk for the people actually searching.
"At that point we have to, unfortunately, reach a point where we have to stop.
"That said, if somebody else has a sighting, if we get further information in of a sighting, a search would be resumed."