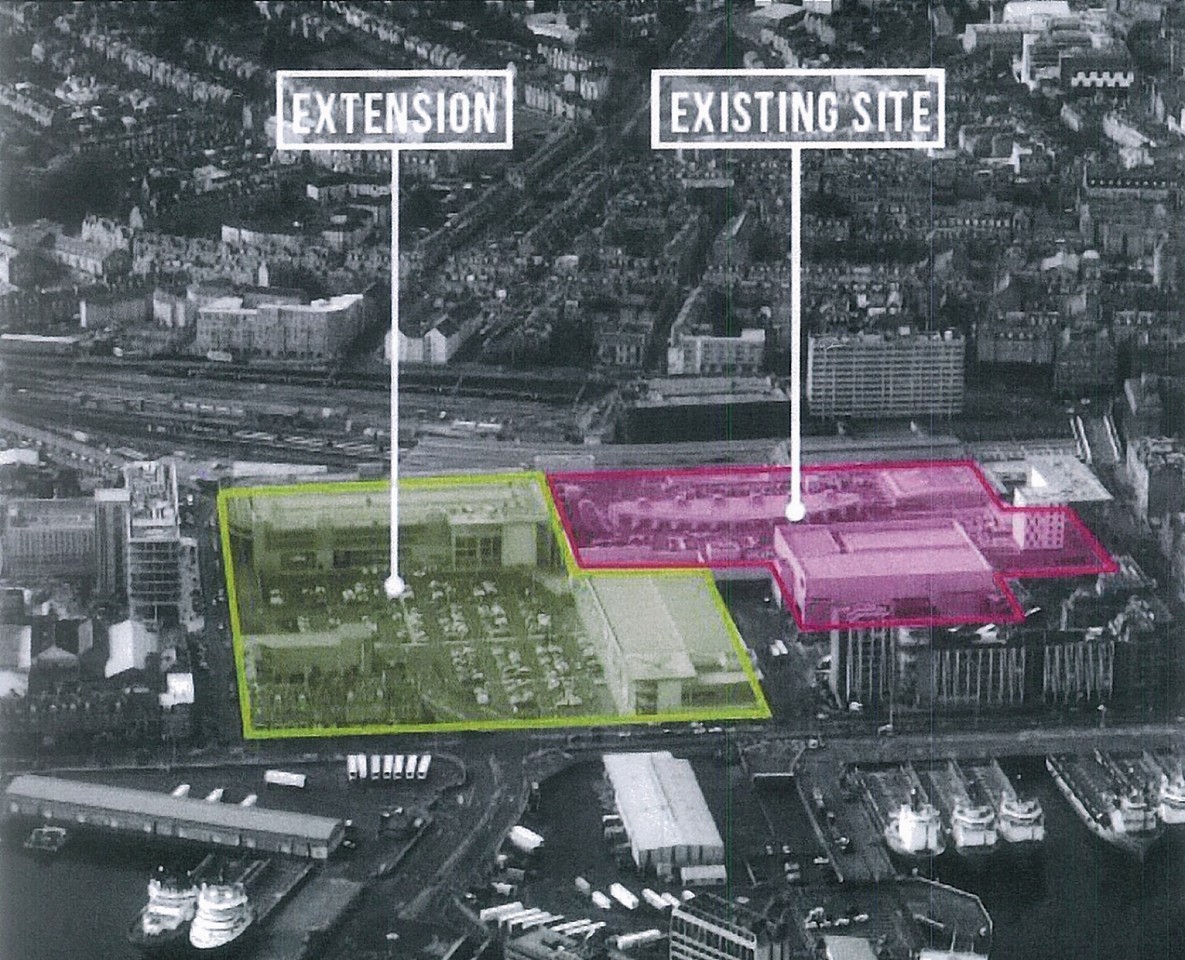 Plans have been unveiled for a £200million expansion of Aberdeen's flagship Union Square shopping centre – paving the way for the creation of 2,000 new jobs.
A new Imax cinema, hotel and multi-storey car park have been proposed as part of a major revamp that aims to turn the mall into one of Scotland's top retail destinations – and draw visitors from all over the country.
City leaders and business chiefs last night hailed the plans as a vote of confidence in Aberdeen, saying it showed that the local economy remains "buoyant" despite the oil and gas downturn.
Hammerson, the owner of the centre, announced yesterday that it had lodged a "proposal of application notice" with the local authority as the first step towards the expansion.
New retail space is to be built in the existing outdoor car park, off Market Street, with a new multi-story car park to support the new shops.
Detailed plans – seen by the Press and Journal – show the developer hopes to start work on the extension by early 2017, with completion pencilled in for spring 2019.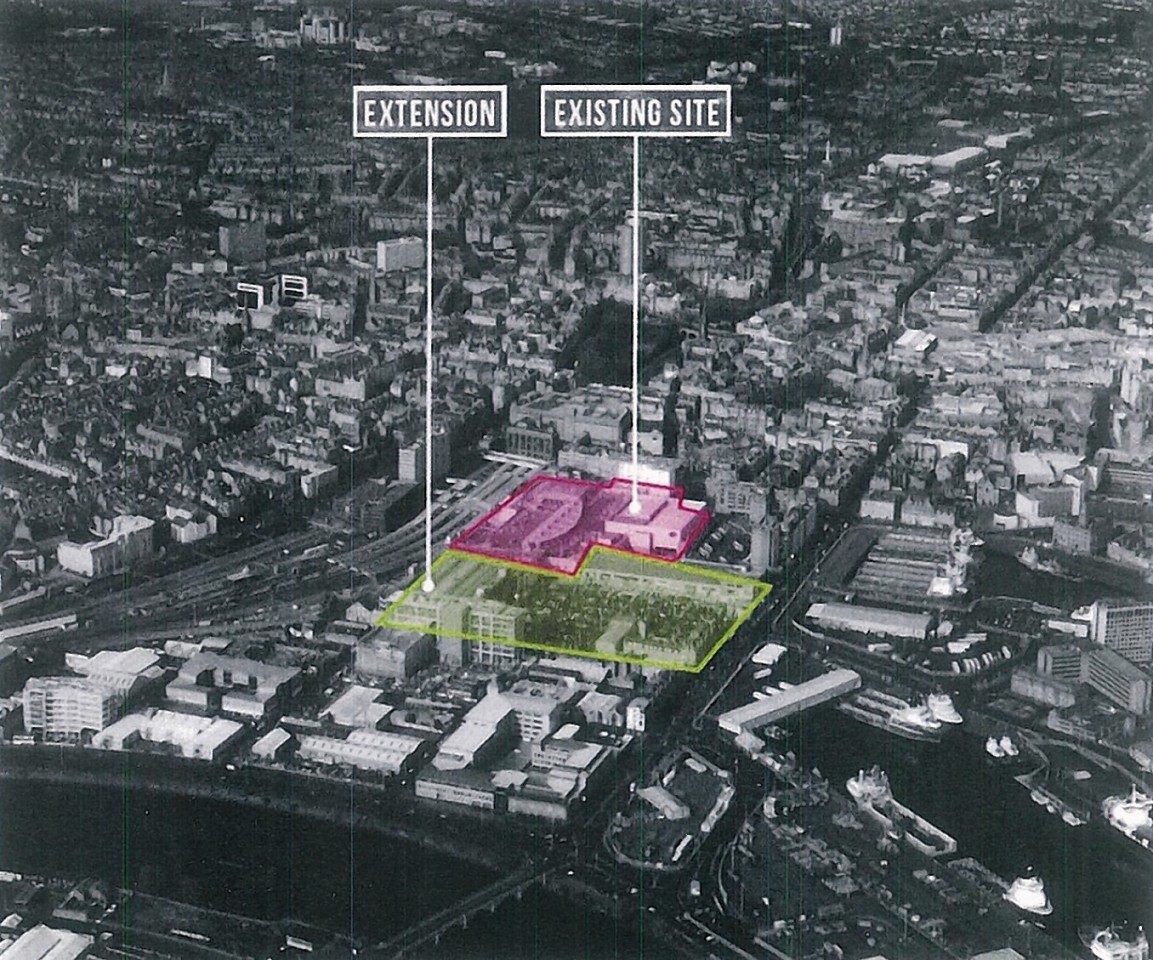 The Imax cinema and multi-storey car park could be the first phases to open in the winter of 2017.
A total of £200million of investment has been earmarked for the scheme, with 1,000 construction jobs and 1,000 retail jobs expected to be created.
City council leader Jenny Laing said: "There's obviously been concerns about the downturn in the oil and gas sector but I think this application coming forward shows there is confidence in the retail and leisure sector in the city centre.
"A development of this size shows that the local economy remains buoyant.
"It's a significant investment and I think it highlights the confidence that remains in the city of Aberdeen."
The existing 700,000sq ft centre opened in 2009 after being built at a cost of £275million.
The expansion of Union Square was envisaged in the council's long awaited city centre masterplan, which was approved unanimously by councillors in June.
Hammerson hope to lodge a full planning application before the end of the year, with a view to securing permission for the development next year.
Public consultation and exhibitions are due to begin next month.
Ryan Manson, general manager at Union Square, said: "Since opening its doors in 2009, Union Square has firmly established itself not only as a central part of Aberdeen city centre, but also a leading name in Scottish retail.
"We have consistently brought new and exciting brands to customers in the north-east and the proposed expansion plans will allow us to continue to do so in future.
"As a key investor and employer in the city, it is important to ensure our plans provide maximum benefit to our customers and the local community."
He added: "The council's city centre masterplan provides us with a framework to ensure that we are delivering a plan which will not just benefit the region economically, but also enhance this inspirational destination for the Aberdeen community.
"We are delighted to be in a position to expand our offer and to promote Aberdeen as a regional retail destination further afield."
Robert Collier, chief executive of Aberdeen and Grampian Chamber of Commerce, said: "A thriving city centre reflects a thriving region and we need a city where people want to live, work and visit.
"This investment by Union Square demonstrates a strong commitment to Aberdeen as well as a long term aim of improving the quality of the city centre experience for visitors and residents alike.
"The city centre masterplan project is vital for the long-term future of the region and this application is a great example of the private sector investment which will be critical to achieving the regeneration of the city centre over the next few years."