The heartbroken mother of a youngster found fighting for his life at a north-east depot has told of her anxious wait for information about her son's condition.
Michael McLean, 17, from Kincorth, Aberdeen, broke his neck and punctured both his lungs in an industrial accident at Denholm Oilfield Services in Inverurie on Friday.
His father, Mark, a first-aider who also works for the company, was called to help after his son was discovered – and initially thought his boy was dead.
The 42-year-old kept the youngster alive for 10 minutes while paramedics raced to the scene.
Michael, who had been working at the company during the summer holidays, is now in intensive care at Aberdeen Royal Infirmary (ARI) with his family due to receive the results of a MRI scan this morning.
Last night, his mother Angela told how her son was "the nicest kid you could ever meet" as she anxiously waits for news.
She said: "It's a stressful time. A big worry is how long he was without oxygen.
"We're hoping he shows even small steps of improvement."
She added: "I've never had any problems with my son, he's just the nicest kid you could ever hope to meet."
The teenager had been due to return to school yesterday after working at the firm over the summer and hopes to become a joiner or graphic designer.
Michael Beveridge, chief executive of the firm, raced from his base at Glasgow after hearing that the teenager had been seriously hurt.
Mr Beveridge, who is originally from the north of Scotland, visited Michael and his parents at Aberdeen Royal Infirmary at the weekend.
Mr Beveridge added the family-run business put the well being and safety of staff at the heart of everything it did.
"We will do everything we can to support Michael and his family to help them get through this," he said.
Mr Beveridge, who attended Dingwall Academy and Aberdeen University, revealed the youngster had been working in the company's yard at the time, where he had been roller painting a piece of equipment.
He added: "I will be staying in Aberdeen until we know for sure what is happening."
The Health and Safety Executive are investigating the circumstances surrounding the incident.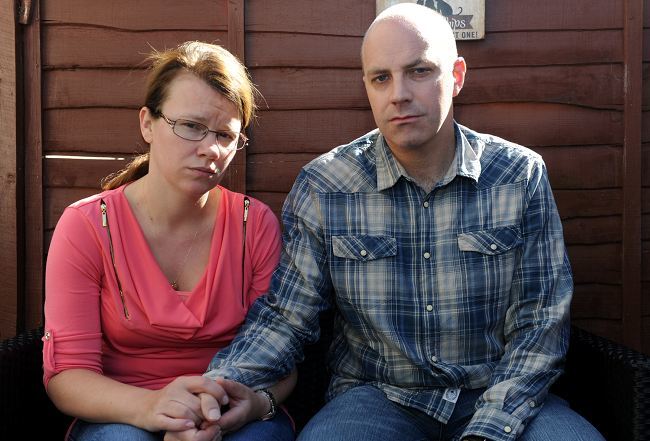 'It was horrible. I thought he was dead'
Michael had been working for Denholm MacNamee, which cleans oil industry equipment, over the summer to earn money to pay for driving lessons.
His father, Mr McLean, said he was alerted by a colleague on Friday that something had happened to his son – on the last day of his summer job.
"He was on his back. His eyes were open but there was no movement. His heart had stopped. It was horrible, I thought he was dead," he said.
Despite the horrendous situation, Mr McLean started CPR to keep his son's heart beating until paramedics arrived.
"It's a blur after that. I couldn't stay and look. I just got away from the scene," he said.
Michael was taken to Aberdeen Royal Infirmary, where he was placed in an induced coma.
Mr McLean added: "Michael has wiggled his toes very slightly. We're clinging to hope – we're hoping for a miracle."
His mother, an offshore steward, managed to get an emergency flight back to Aberdeen.
The teenager was meant to start his sixth year at Kincorth Academy yesterday and was aiming to get the grades he needed to become a graphic designer.
His mother said: "We would like to ask people to pray for him and ask the angels to help heal him.
"That's all that we can do right now."