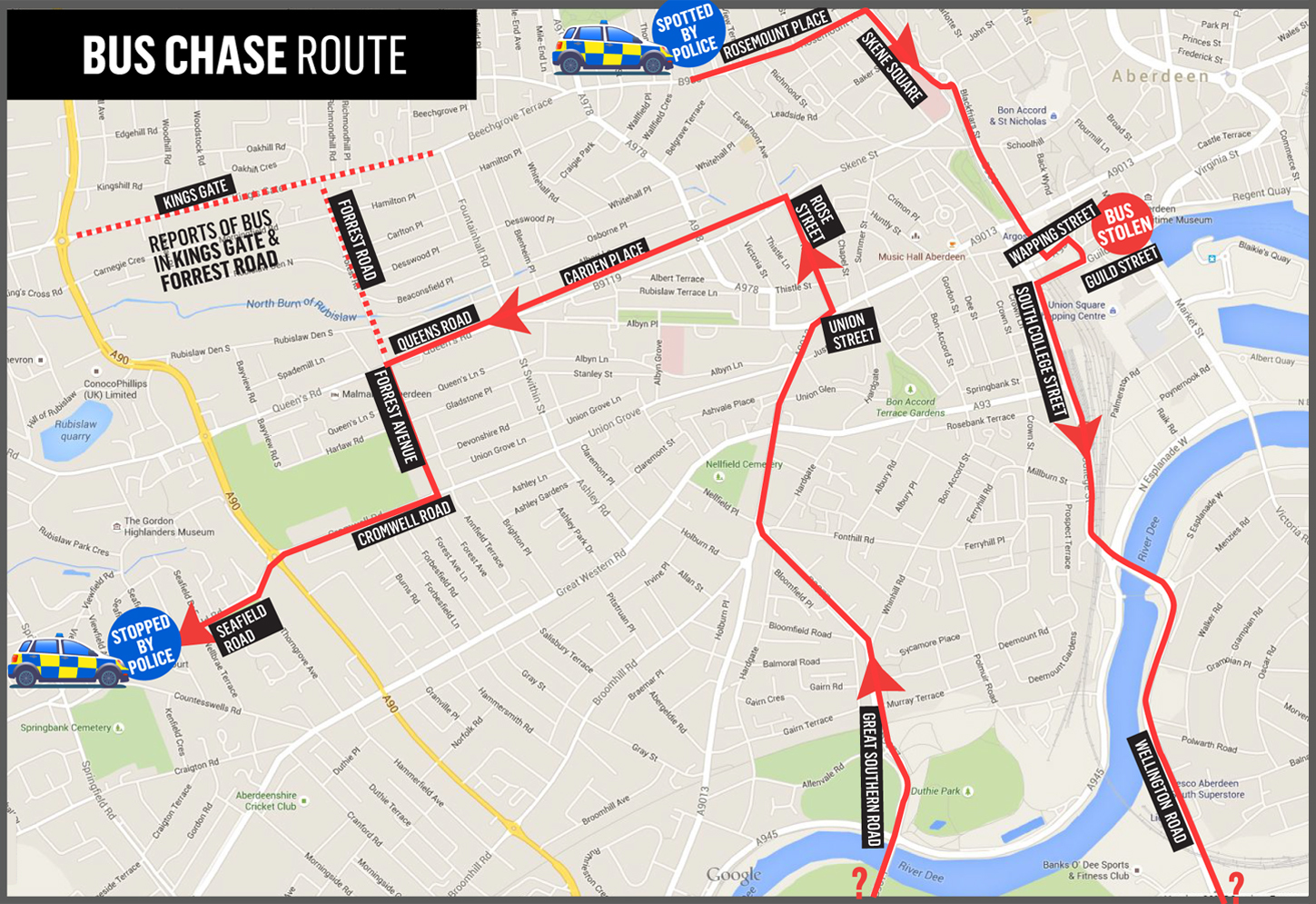 A man has admitted stealing a bus and driving it dangerously across Aberdeen – just hours after he was released from jail.
Serial offender Hans Reid was high on drugs when he hijacked the Stagecoach vehicle from its depot and took it for a meandering joyride around the city centre.
The 26-year-old, who did not have a licence, jumped red lights, mounted pavements and smashed into numerous cars parked in his way.
When officers eventually caught up with him Reid drove the single decker bus down the middle of the carriageway so they could not overtake him.
Yesterday the career criminal – a former pupil of Aboyne and Banchory academies in Aberdeenshire – appeared at the city's sheriff court and admitted leaving a trail of destruction in his wake.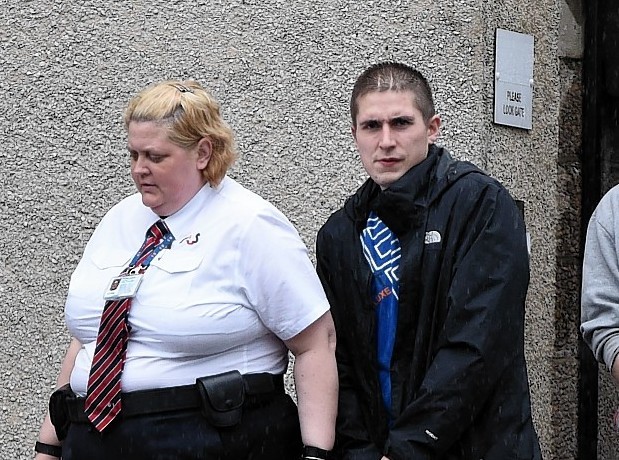 He committed a total of six offences during the incident on May 16-17 this year – including driving in a way which endangered the lives of others.
The court heard Reid, who has a substantial criminal record, had only just been released from his last sentence when he led the police on the chase.
He raced out of the Guild Street and through streets in Torry, the west end and finally into the city-centre where he was eventually stopped on Seafield Place.
And after he was detained he lashed out at PC Alison McGillivray while he was being checked into the custody suite at Kittybrewster police station.
Representing Reid yesterday, solicitor advocate Gail Goodfellow told the court she was not even going to attempt to persuade the sheriff to spare him another custodial sentence.
However, she said that given the "danger" her client posed to the public she felt it would be beneficial for the court to have background reports prepared.
She said these would be needed if the sheriff decided she wanted to impose a supervised release order.
Such orders are only imposed if an offender is deemed to pose "serious harm" to the public.
Sheriff Annella Cowan, who was presiding over the case, agreed that would be a likely outcome.
She added: "In one view your client celebrated his release from prison by stealing a bus."
As well as taking and driving the bus dangerously around the city, Reid admitted not having the appropriate licence or insurance when he was behind the wheel.
He also admitted driving while unfit through drugs and assaulting a police officer following his arrest.
The court papers said Reid drove in a manner which put the lives of other motorists in danger.
Video footage of the police chase was circulated on the internet the following day.
Last night sergeant Andy Duncan said: "This was a particularly dangerous course of action committed whilst Aberdeen City Centre was busy with night-time revellers.
"Police Scotland is committed to keeping people safe and this case demonstrates that anyone who endangers the public with their actions will be prosecuted.
"Hans Reid will now have to face the consequences of his reckless and dangerous behaviour."
A spokeswoman for Stagecoach North Scotland said the bus was badly damaged as a result of Reid's spree.
She said: "Fortunately nobody was injured as a result of this incident.
"However, the bus involved sustained significant damage which has now been repaired. We are pleased that the police were able to track down the person responsible."