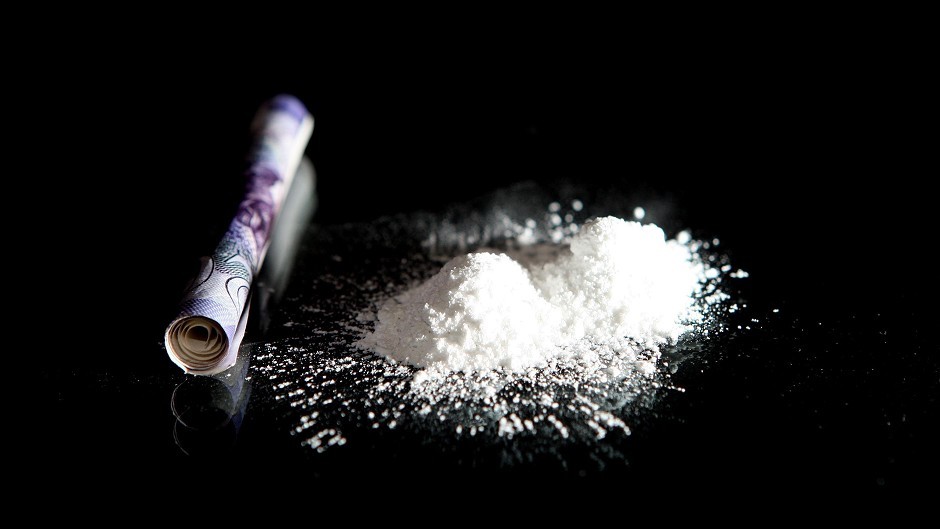 A man who claimed he took on his son's drug debt was jailed for more than five years today after he was caught a haul of cocaine at a hotel.
Jason Cox was found with packages of the Class A drug which were potentially worth more than pounds 23,000 on the streets.
Unemployed Cox (43) of Bedford Avenue, Aberdeen, has twice been jailed before for drug trafficking offences and was subject to a minimum sentence of seven years imprisonment following his latest conviction.
But a judge at the High Court in Edinburgh told him that his prison sentence would be restricted to five years and 219 days following his guilty plea.
Cox admitted being concerned in the supply of cocaine on May 12 this year at the Travelodge at Justice Mill Lane in Aberdeen.
Advocate depute Jane Farquharson said Cox had been staying at the premises but housekeeping staff became concerned about the possibility of drug use and police were contacted.
The prosecutor said a search of Cox's room recovered a number of items including 13 packages that were found to contain each weighing about 27 grammes.
It was discovered that the cocaine was cut with a pain and fever-reducing drug that has started being used as an adulterant for the Class A drug in Britain. DNA traces from Cox were found on the packaging.
Defence counsel Gareth Jones said Cox had difficulties with drugs throughout most of his adult life, but had managed to largely overcome his problem.
He said Cox had a son from a previous relationship who lived in Glasgow who was jailed for a drugs offence. On his release pressure was put on him over a drug debt and he was threatened.
"His son turned to him for help. Essentially he agreed to take on his son's debt," said Mr Jones.
Cox had acted as a courier for the drugs which were destined for onward supply from Glasgow to Aberdeen. The defence counsel said: "He is disappointed in his behaviour."
Lady Clark of Calton told Cox that she took into account he had made some attempts to overcome a very long-standing drug problem.
But the judge added: "Your efforts unfortunately have not been successful."