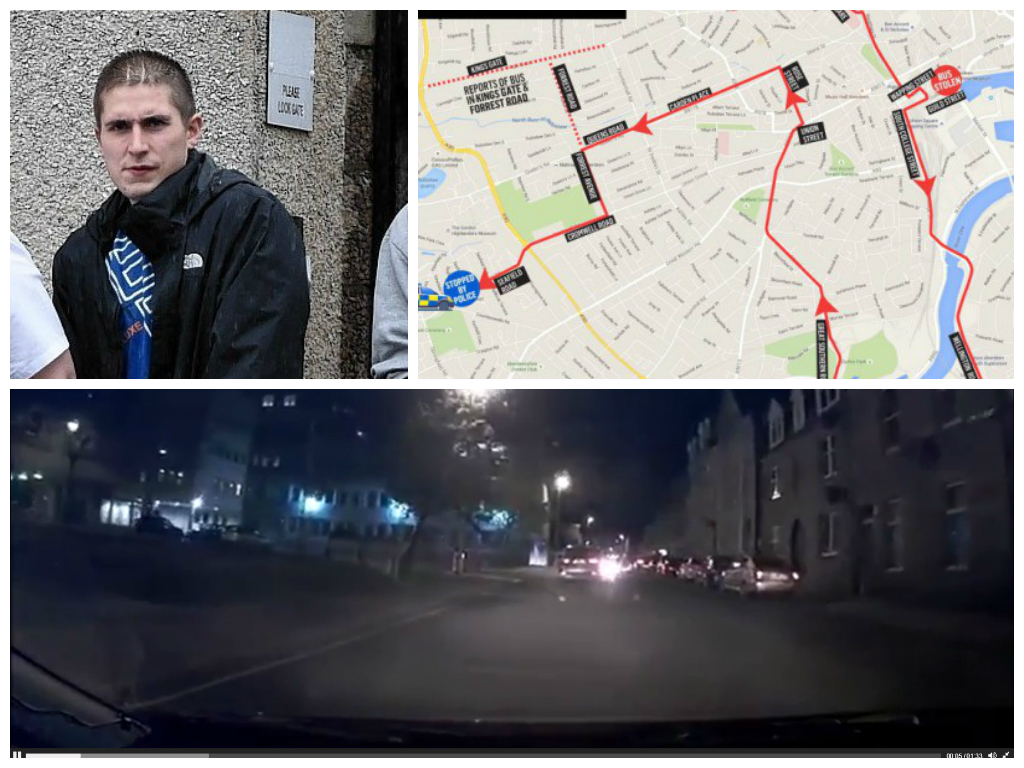 A former estate worker has been jailed for stealing a bus and driving it dangerously across Aberdeen – just a day after he was released from jail.
Serial offender Hans Reid took off with the single decker for a joyride after taking "excessive amounts" of cannabis and valium.
The 26-year-old had intended to board the Stagecoach bus to Aboyne as a passenger to travel to a friend's house because he had lost the key to his accommodation.
But he drove off with the vehicle instead after spotting the keys in the ignition when it was parked at the city bus station in Aberdeen.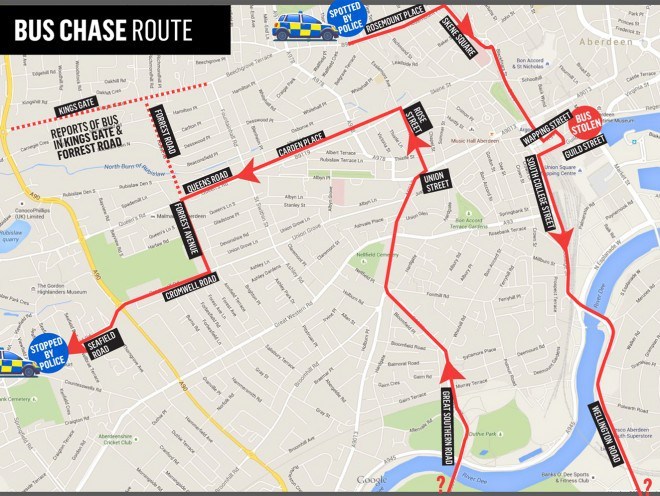 Reid, who did not have a licence, sped through red lights, mounted pavements and smashed into numerous cars parked in his way. He was chased by several police cars, until one of the bus tyres was punctured by a Stinger device.
Yesterday he was jailed for a total of 33 months, after previously admitting the offence at Aberdeen Sheriff Court.
He was also disqualified from driving for five years and told he would be supervised by social workers for a year following his release.
Fiscal depute Anne Macdonald told the court that the bus driver had parked the vehicle at the Guild Street bus depot shortly after 11pm on May 16.
She said a member of the public then noticed the bus being driven away at speed.
Video footage uploaded on to the internet later that night showed more than six police vehicles chasing after the bus with their emergency lights activated, but Reid failed to stop.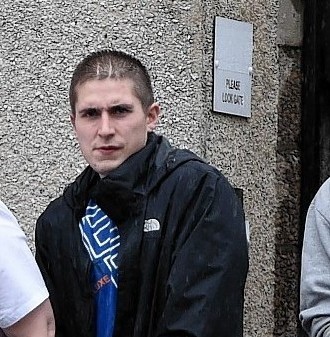 One police officer managed to overtake the bus on Mount Street but then had to swerve out of the way to avoid the bus crashing into the back of his car.
During the lengthy police chase the bus even collided with a traffic light, knocking it down.
Ms MacDonald said the bus eventually came to a stop on Countesswells Road after an officer managed to deploy his Stinger and punctured one of the tyres.
She added: "Obviously a lengthy catalogue of appalling driving would be the only way to summarise it."
The court heard that Reid was "abusive and aggressive" when he was arrested by the police, and ended up kicking a constable on the knee.
Solicitor advocate Gail Goodfellow told Aberdeen Sheriff Court her client had learned to drive large agricultural vehicles while working on estates and farms after leaving school at the age of 15.
He later developed an addiction to cocaine and heroin and has been out of work for the last six years.
She said Reid had very little recollection of the events that unfolded, adding that his behaviour that day had given him a "fright".
She said: "Mr Reid is thoroughly ashamed and embarrassed by his conduct and hue recognises that it was very fortunate that no-one was seriously injured. It is lucky he was stopped before he was able to leave the city."