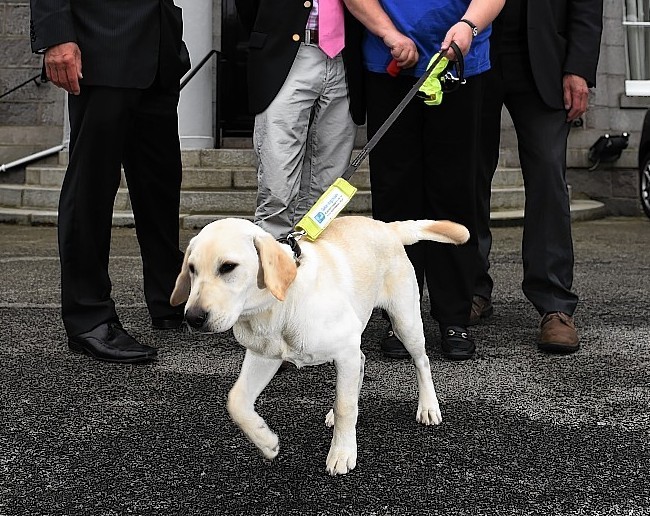 Rotarians got the chance to meet the pup they have been sponsoring on its journey to become a guide dog yesterday.
The Rotary Club in Aberdeen are supporting Bramble through his training, which could help to transform the life of someone in the north-east.
Yesterday, dog trainer Margaret Gibb brought the adorable pup to the club's weekly lunch, to tell members about the work of the Guide Dogs UK.
The rotary club – which will celebrate its 100th anniversary next year – announced it would be sponsoring the charity last year, and decided sponsoring Bramble was the ideal way to show the community what they do.
Mrs Gibb told the group yesterday: "Guide Dogs UK breed Labradors and Labrador retrievers as they have the highest success rate of becoming guide dogs but they also breed some German Shepherds.
"The dogs stay with their mum for six weeks then spend another week in the centre and after that they are sent to a trainer.
"We give them toilet training and social obedience and teach them things like getting onto buses and trains."
The group heard that many of the dogs Mrs Gibb has trained have ended up with blind people as far afield as Devon, Exeter, Glasgow and Newcastle.
After she spoke members were given the chance to interact with the pup, who was praised for his discipline.
Alongside her role training dogs, Mrs Gibb recruits other people into the role.
She said: "People interested should apply on the guide dogs website, you need a safe garden and to be home for most of the day."
The club is looking forward to its one 100th anniversary next year, which will be celebrated in the Beach Ballroom on April 23.
Rotary club member Peter Carry, who arranged the sponsorship, said: "We sponsored Bramble as part of our celebrations of 100 years of Rotary in Aberdeen.
"We wanted do something concrete that people could see and would give a long lasting benefit to the community because that is what we do.
"We aim to have Bramble fully trained and another pup in his place by the time of our anniversary."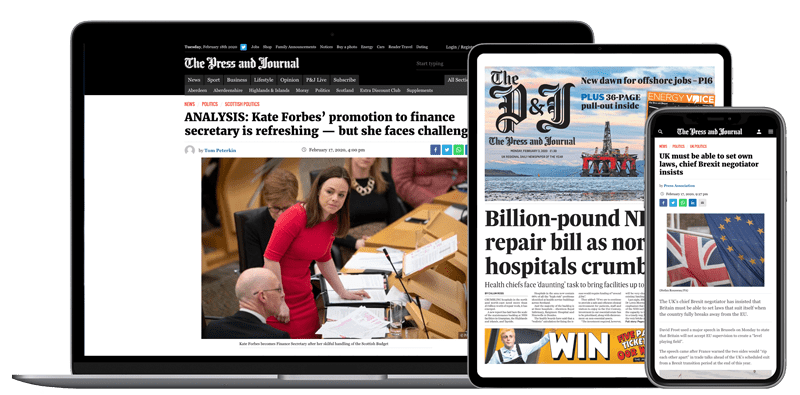 Help support quality local journalism … become a digital subscriber to The Press and Journal
For as little as £5.99 a month you can access all of our content, including Premium articles.
Subscribe