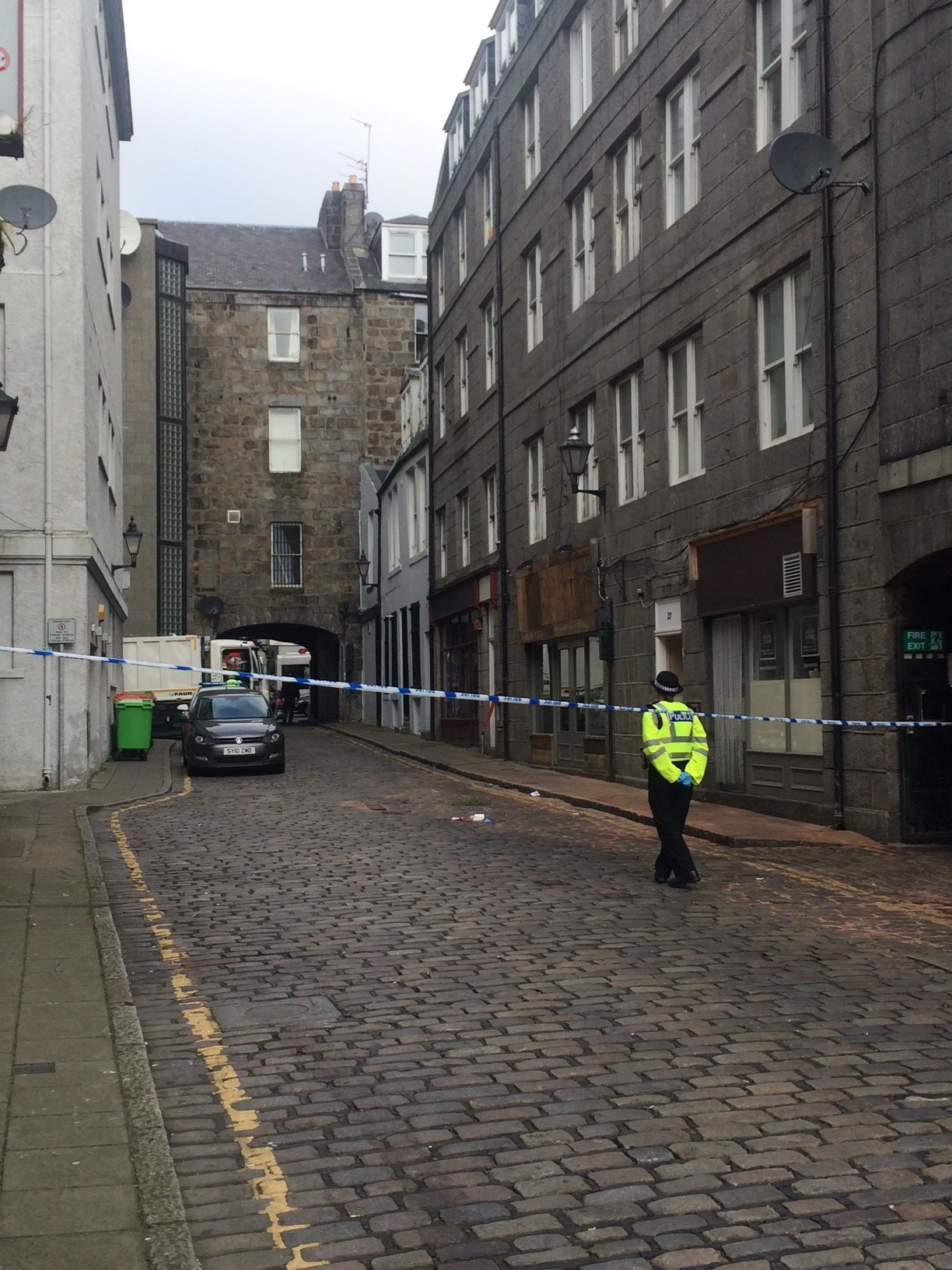 Shocked residents have described the moment a man fell to his death from a block of flats in Aberdeen.
The 44-year-old had been "crawling" on his hands and knees across the top floor gutter of the five-story building at Adelphi Lane, when he lost his grip and slipped.
A neighbour, who had heard and saw something moving outside his window, said he was about to shout at the man to climb to safety.
But before he could do anything, the man fell five floors to the pavement below.
"I can't begin to describe the feeling of seeing that," said Roderick Murray.
Several neighbours ran to help after they heard the man scream as he plummeted to the ground.
He was taken to Aberdeen Royal Infirmary, where he later died from his injuries.
Mr Murray said: "I phoned the ambulance before I ran down to help him.
"I struggled to phone 999 though. I kept on hitting combinations of different treble numbers. Treble twos and threes, just wherever my thumb landed.
"I thought he was breathing. But the police body said his body would have shut down when he hit the ground. They said it was a reflex that made it look like he was still breathing.
"There are no words to describe it. The whole thing was horrendous."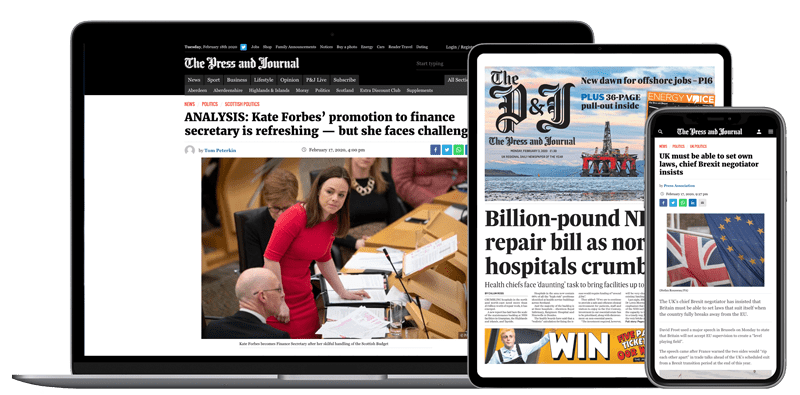 Help support quality local journalism … become a digital subscriber to The Press and Journal
For as little as £5.99 a month you can access all of our content, including Premium articles.
Subscribe