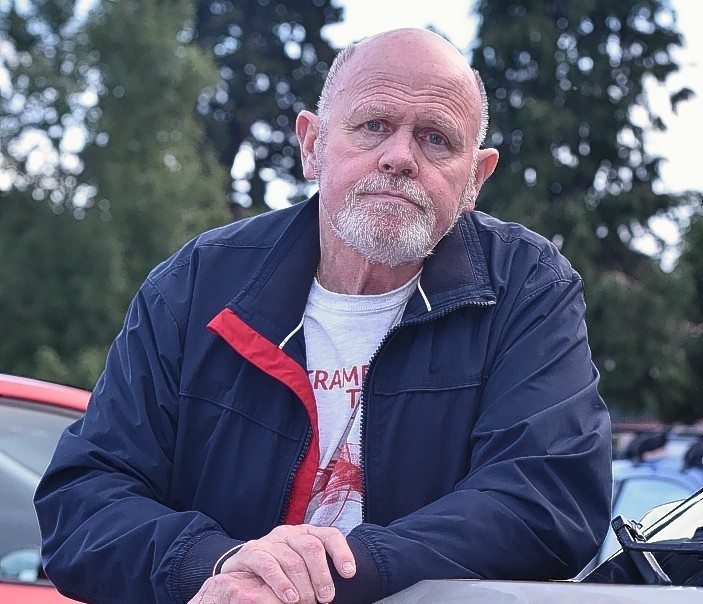 A Banchory man "riddled" with arthritis has been stripped of the blue badge parking permit he has had for six years – for being too honest.
John Wills said he is "flummoxed" by Aberdeenshire Council's decision to refuse him the permit, which allows him to park in disabled bays.
The 68-year-old believes a recent change to the way permits are issued is to blame – with the decision now resting with the council's own blue badge service, rather than GPs.
And the trampoline coach has said the denial of his blue badge means routine trips to the shops with his wife, Melanie, are becoming difficult.
Mr Wills's arthritis affects his feet, knees, hips, elbows and his back and he also suffers from scoliosis, a condition that causes the spine to curve.
When his blue badge came up for renewal, he was asked to attend a physical assessment in Inverurie.
But he claims the assessment form leaves no scope for individual needs to be taken into account, and his answers – which reflected his determined personality – were used against him, despite the assessor being sympathetic.
Mr Wills – who struggled to perform a short walk required as part of the assessment – said: "One questions was 'do you use a walking aid?' I have got arthritis in my elbows and holding a stick causes further pain. The woman was very sympathetic.
"She said – 'can you walk the length of a football field?' I said I would get there since I am a determined person. I'd have to stop a few times and I'd be in pain, but I'd get to there if it was absolutely necessary. The questions are loaded.
"I had been hoping for them to look at my X-rays from the doctor but they don't look at that. They can only go by the questions the form asks.
"I am nearly 70, I don't consider myself old. In my head I am fit but my body is riddled with arthritis and the worst is both feet. Every step is painful. You just get on with it."
Mr Wills is now concerned that people even "more deserving" might be getting turned down for a permit as a result of the new system.
"My main concern is for people like me who struggle to get about and how they can get out for shopping and so on," he added. "I am just flummoxed with the whole change in the system."
An Aberdeenshire Council spokeswoman said: "We cannot comment on individual cases but all blue badge applications are assessed in accordance with the Blue Badge Scheme (Scotland) Code of Practice for Local Authorities, issued by Transport Scotland.
"Applicants who have been refused a blue badge can ask for the decision to be reviewed and can also re-apply should their range of mobility deteriorate."
Councillor brands blue badge denial case "a mystery"
Banchory councillor Karen Clark said the local authority denying Mr Wills his blue badge was a "big mystery" and demanded to know why more and more people were being refused the permits.
Ms Clark – the council's former social work committee convener – has said she has had contact with other elderly constituents also recently denied long-standing blue badges.
She said: "It seems very odd that you would qualify for six years and then it ceases. It seems so arrogant, the whole thing is a mystery. It used to be GPs and it has changed. How many other people are out there that are not getting them?
"It struck me that we are giving away all this free bus travel – which is great – but people who genuinely need this blue badge to get around are being denied them.
"They keep saying no to people but how do they reach that decision? They just write people off saying they are not eligible.
"They don't seem to look at doctor's notes and I think it is just a big mystery.
"I'd like to know how many more people are being affected by this. At the end of the day it is no skin off the council's nose."