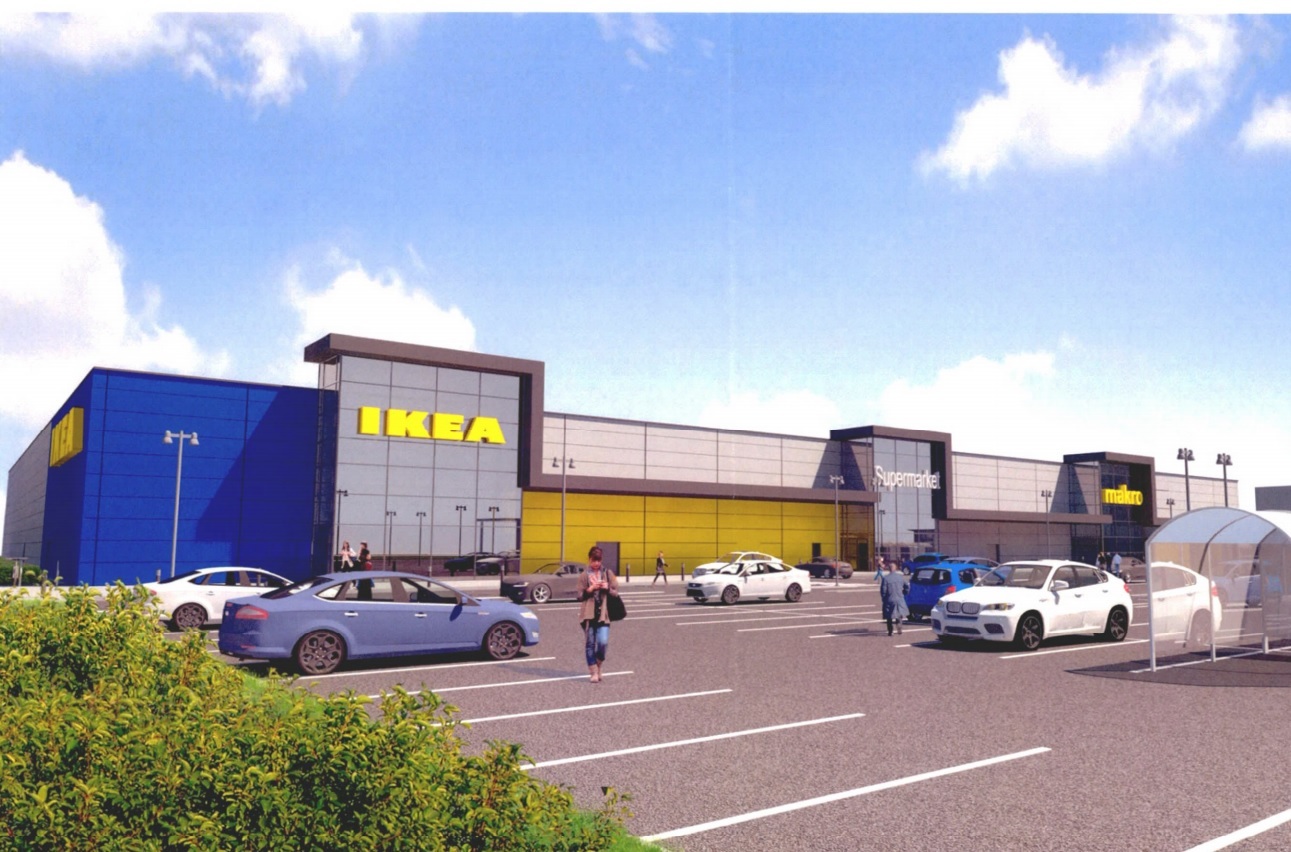 Scotland's first ever IKEA "concept" store could be built in Aberdeen if plans before councillors are approved.
The plans, to be debated by Aberdeen City Council this week, for a site at Wellington Circle involve IKEA, a food retail outlet and a smaller Makro.
Developers, Cyan Properties, are trying to convince the local authority that their plans will not only deliver a "much sought-after IKEA" but the furniture giant's arrival would also create 100 new jobs, safe-guard existing Makro jobs and "provide significant financial contributions towards local road improvements."
Alastair Ness, of Cyan Properties, said: "Re-using an existing building makes this a sustainable development that effectively offers consumers three for the price of one with minimum disruption.
"Aberdeen has been awaiting interest from IKEA for a number of years and it's great news they have committed to this site for their first order and collection point store in Scotland.
"The supermarket part of the proposal will serve the acknowledged local demand in and around Cove and we also get to keep Makro, albeit on a smaller scale.
"Over the next year, Ikea will test three order and collection points in the UK, exploring slightly different formats in each selected market and using this as an opportunity to find out more about how customers want to shop with Ikea in these areas.
"The first order and collection point will open in Norwich this autumn and we hope that Aberdeen will be the second such store in the country.
"The site at Wellington Circle is ideal, particularly as it benefits from a retail allocation which should speed up the planning process and allow us to meet IKEA's timescales.
"Given these timescales and the over-whelming public demand, we hope that the Council will give us the green light this week."
The Wellington Circle site is identified in the proposed Local Development Plan as an opportunity for Class 1 Retail Development and received council support for a supermarket earlier this year.
Following a report from Aberdeen City Council planning officials, which suggested there could be a legal challenge to the proposals, John Findlay of Ryden LLP, agents for Cyan Properties, commented that he considered such a challenge unlikely.
"We submitted amended proposals in agreement with officers and provided all the supporting information requested.
"The proposed Local Development Plan already identifies the site as an opportunity for Class 1 retail use.
"It does not specify the nature of that use and the proposals are therefore in accordance with the Plan"
Council planning officers have warned councillors that the authority could face a legal challenge should they back the latest application.
In a report to the planning committee, Daniel Lewis advised that a challenge could be raised by rival developer Hermiston Securities, who had proposals for a supermarket at its Loirston site rejected earlier this year.
The report also highlights a possible challenge from the owners of the Thistle Hotel site in Souter Head Road at Altens, which is identified in the current local development plan as a potential location for a supermarket.
Mr Lewis also calls for a revised retail study to be carried out.
He added: "As such, in order to minimise the risk of challenge, it is imperative that the council ensure that proper processes and procedures are followed in the handling of planning applications."
The Press and Journal understands the city council has not yet identified the exact nature of any potential legal challenge or what it would be based on.
A decision will be made by the planning development management committee on Thursday.