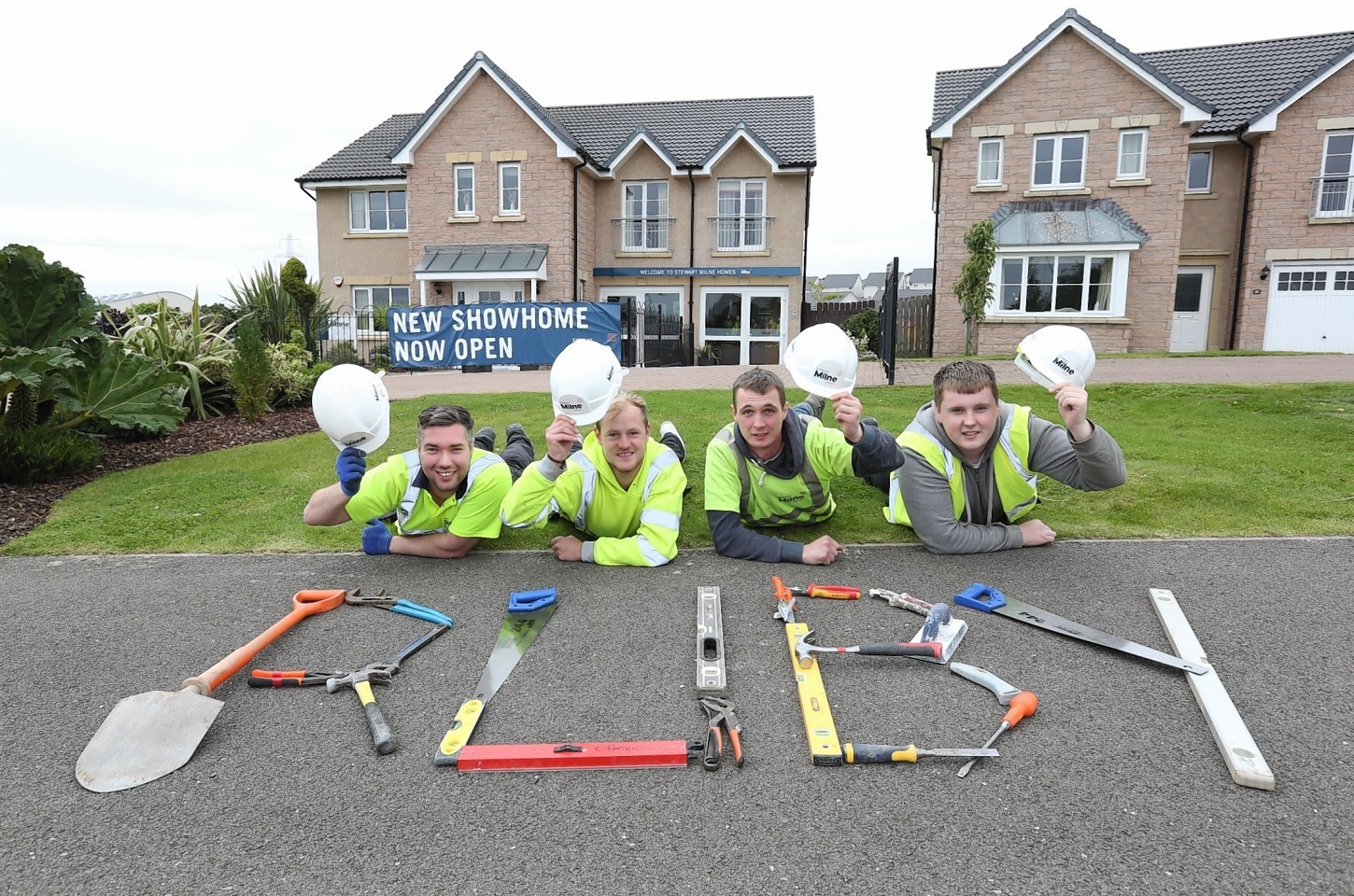 An Aberdeen housing developer has today launched a campaign to improve run-down community spaces to mark their 40th anniversary.
Stewart Milne Group is marking its milestone by pledging funding, manpower materials to spruce up urban back yards across in the north-east of Scotland, as well as the central belt and further south.
The Regenerating Urban Back Yards scheme (Ruby) will begin by inviting members of the public, special interest groups, charities and community councils to nominate areas for improvement.
Members of the public will then vote for the ones they feel deserve support through social media channels.
Winning projects could include flower boxes, a memorial statue or park bench, a piece of outdoor art or sculpture, the upgrade of a children's play park, or the construction of sheds for allotments.
John Low, Stewart Milne Homes' north-east Scotland managing director, said he hoped the initiative would allow the firm to "lavish a bit of love and attention" on potential beauty spots.
He said: "For 40 years we have been building homes for people in a variety of communities. We have benefited from the communities in which we work and, as part of marking this significant milestone, we want to give something back to those communities."
A judging panel – made up of Mr Low, Aberdeen Greenspace Trust chief officer Michelle Herd and Press and Journal editor-in-chief Damian Bates – will make the final decision on the winners.
Mr Low encouraged people to put forward their ideas for improving outdoor areas in their neighbourhood.
He added: "Whether it's providing landscape gardeners to design and plant colourful flower beds, or tradespeople to re-build a wall and carry out repairs or providing materials for a children's activity park, we will consider all types of projects which will benefit as many people as possible."
Fellow judge Ms Low praised the project, and said: "With public funding under intense pressure, private-led initiatives such as this are very welcome and I am looking forward to playing a role in selecting projects which will have a positive impact on local communities and people."
For a nomination form, visit www.stewartmilne.com and the deadline is October 16. The winners will be announced in November.