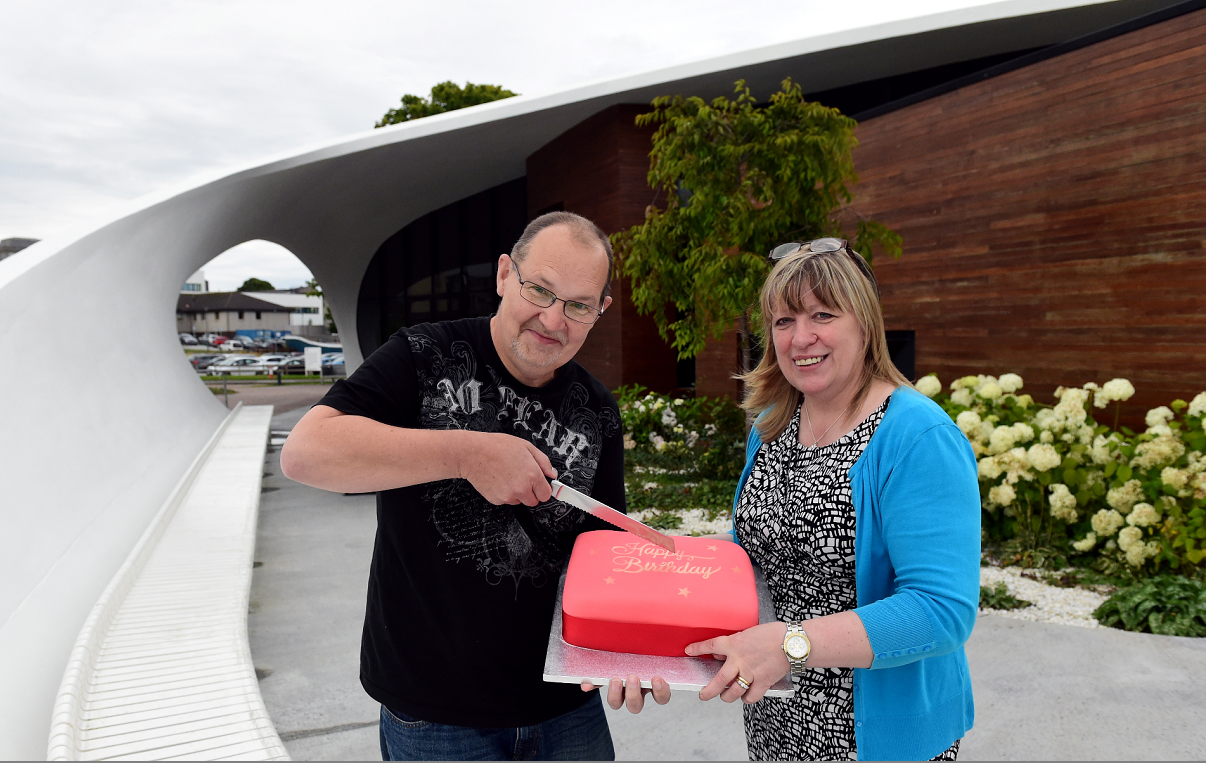 A vital cancer support centre that opened its doors following an enormous fundraising campaign by the people of the north-east celebrated its second anniversary yesterday.
For the past two years, the Maggie's Centre at Foresterhill has been providing care and support for local people affected by the disease in all its forms.
So far, dozens of staff and volunteers have welcomed more than 13,000 cancer patients, friends and family members through the doors for therapy, care and even just a cup of tea and a chat.
Richard Schofield from Ellon, who has been visiting the centre for the past 18 months after being diagnosed with prostate cancer, turned up yesterday to help the charity celebrate its big birthday.
He said: "I have to come to Aberdeen Royal Infirmary quite a lot to get injections and bone scans, usually first thing in the morning, so it's awfully handy to be able to come down here, have a cup of tea and get a fancy piece as well.
"It's been very beneficial over the course of my treatment, there's just such a huge variety of support on offer here.
"One of the best is the benefits adviser they have on hand, Diana.
"Recently I've had to come off work, and she's been very helpful with showing me how to fill in all the forms, which is just a nightmare, so her knowledge is a great benefit.
"I've also been introduced to a lot of different people in similar circumstances to myself through prostate cancer meetings and courses.
"Although I'm a lot further along in my journey than they are, it's actually helpful for them to get input from me because I know what they are going through."
Susan Sutherland, head of the centre, said the service had gone from "strength to strength" since it opened.
"It's been an amazing, but really quick two years since we first opened. We've been able to deliver a really unique programme of support to thousands of visitors," she said.
"It's a huge privilege to work in a Maggie's centre and support all the different kinds of work we do for a wide range of people with all kinds of cancer types, and we will continue to do so for many years to come."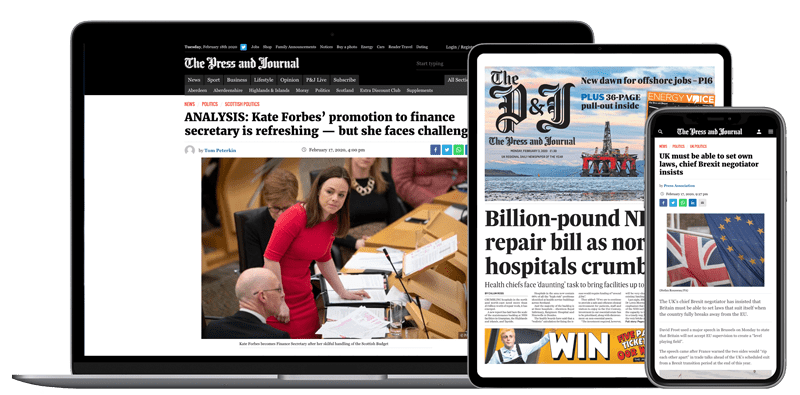 Help support quality local journalism … become a digital subscriber to The Press and Journal
For as little as £5.99 a month you can access all of our content, including Premium articles.
Subscribe