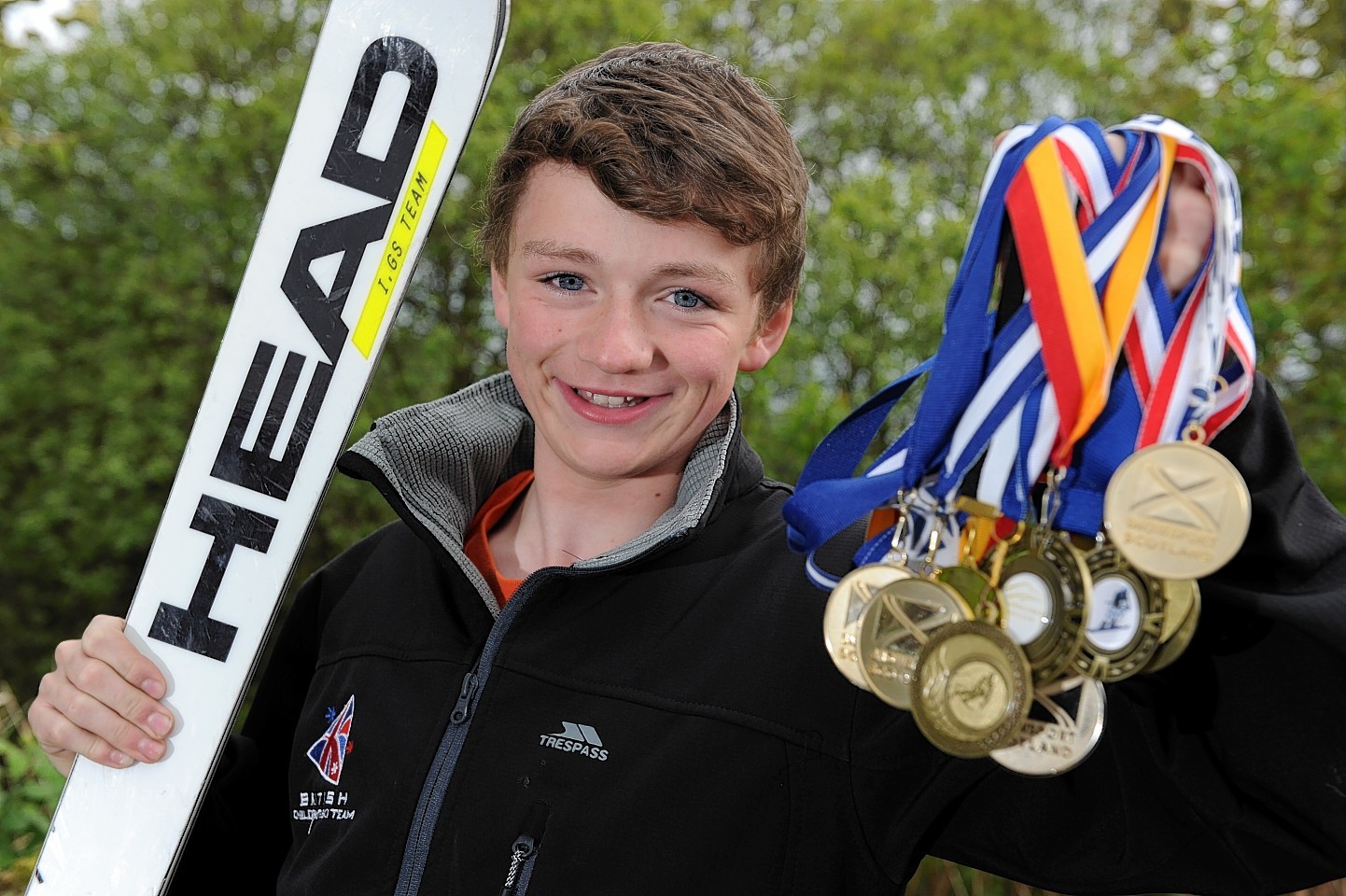 An Aberdeen teenager who battled a rare form of childhood cancer and was not expected to live is now skiing competitively for Scotland.
Kieran Troup, 14, was diagnosed with neuroblastoma when he was just ten months old, and spent the majority of the first two years of his life in hospital.
The little boy's body was riddled with tumours, and after a year of chemotherapy treatment at the Royal Aberdeen Children's Hospital (RACH), his parents Jane Mellor and James Troup were told that nothing more could be done.
But Ms Mellor, of Peterculter, refused to give up on her baby, and discovered a treatment called Meta-iodobenzylguanidine (MIBG) therapy which was not available in Aberdeen.
The 39-year-old said: "We were looking at the palliative care that Kieran would get but it just didn't seem right to go down that route yet as he was so full of life.
"Kieran was and still is a real fighter with a lust for life. At points you would not have thought there was anything wrong with him but he was very unwell and had so many tumours."
When Kieran was around one-and-a-half, he underwent the MIBG therapy at Christie's Hospital in Manchester – where Ms Mellor is originally from – and had to be kept in a lead lined room due to the radiation levels he was receiving.
His mother also had to wear a monitor to ensure she was not overly exposed while visiting him.
She said: "He was kept sedated a lot of the time and was hooked up to numerous machines in this room for six weeks. The results from this were positive and it looked like a miracle had happened as the cancer became nearly undetectable."
But further hardship was to follow as Kieran, an S2 pupil at Cults Academy, had to undergo a bone marrow transplant when he was almost two, which left him dangerously sick.
"I have never seen anything like it in my life, it was awful. I had to teach him to walk again. I think I have taught him how to walk three times," Ms Mellor said.
However, life for Kieran is now completely different, as he has been in remission for almost 12 years.
Passionate about skiing, the youngster has won many races at home and internationally. He has represented Britain and been invited onto the under 16 Scottish and British teams for next season.
"I just look at him and think he is a walking miracle. It is just amazing watching him grow up and seeing everything he is achieving. He has not just survived, but he is absolutely thriving," Ms Mellor said.
Kieran has started fundraising to bring in funds for his next ski season. To make a donation visit
https://www.justgiving.com/Kieran-Troup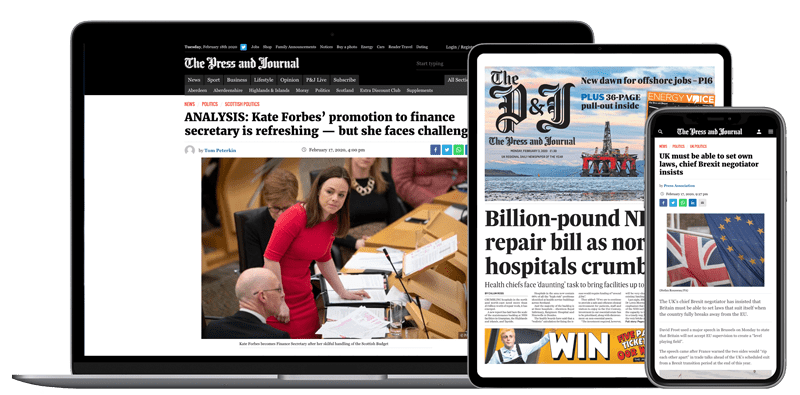 Help support quality local journalism … become a digital subscriber to The Press and Journal
For as little as £5.99 a month you can access all of our content, including Premium articles.
Subscribe