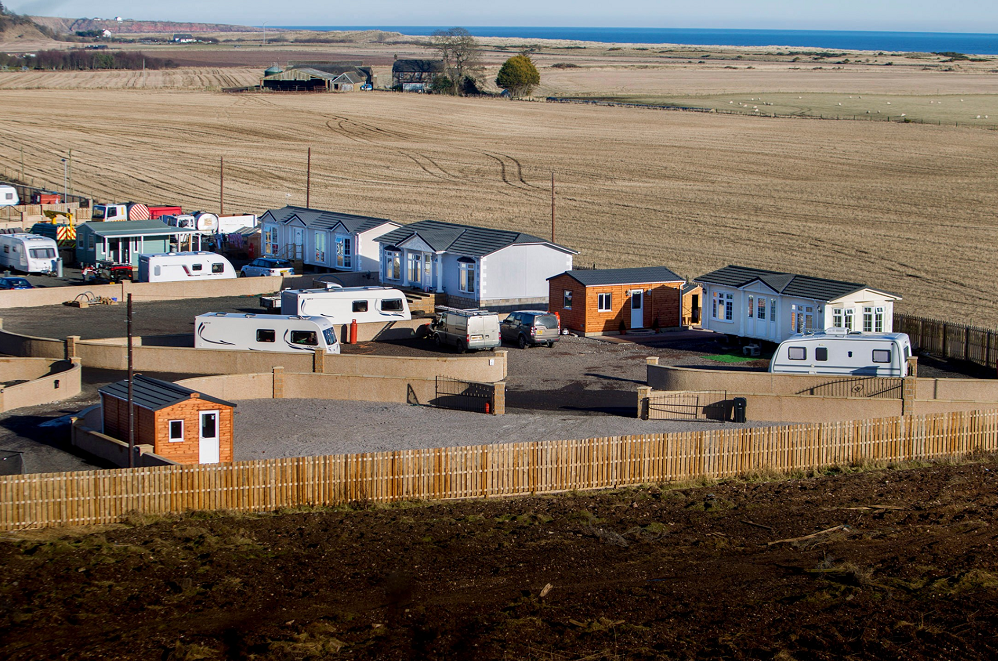 A group of travellers who built their own unauthorised site near a north-east beauty spot are fighting a council order kicking them off the land.
Aberdeenshire Council issued an enforcement notice to residents of the North Esk Park site at St Cyrus last month.
In the notice, the council told them to quit the site due to a "change in the use of the land from agricultural grazing land to a caravan site without the benefit of planning permission".
But now the travellers living on the site have banded together and have lodged an appeal with the Scottish Government.
It comes just months after their bid to make the site permanent was rejected by the council due to flooding concerns.
Families moved onto the land in September 2013 and have since built a site with electricity, fencing and roads, with around 20 caravans in place.
The group has been given six months by the council to remove the unauthorised development.
There are two separate elements of the camp – a "settled site" featuring 10 permanent plots and a "touring" section with 18 pitches.
In their appeal against the enforcement order, Alastair McKie of Anderson Strathern LLP claims the group had been forced to set up the site in St Cyrus since there was no official halting site in the Kincardine and Mearns area.
He add: "We have been unable to identify any specific authorisation for taking enforcement action and that is a matter for the council to fully explain."
Alan Seath, spokesman for the North Esk Park community and associate planning director at Edinburgh-based RPS Group – said: "I think the case and point here is in relation to the need in Aberdeenshire for a travellers site which the council have
failed to address for years.
"There is a need for accommodation for gypsy-travellers and this site meets that need.
"We are just exercising our rights and hopefully we have a strong case."
He added that if the appeal failed the consequences "would be catastrophic for the people" living on the site.
An Aberdeenshire Council spokeswoman said: "We are aware they have been submitted to the DPEA and will await the outcome of the appeal process in due course.
"At this stage caravans, buildings and related infrastructure have to be removed, and the site reinstated within six months."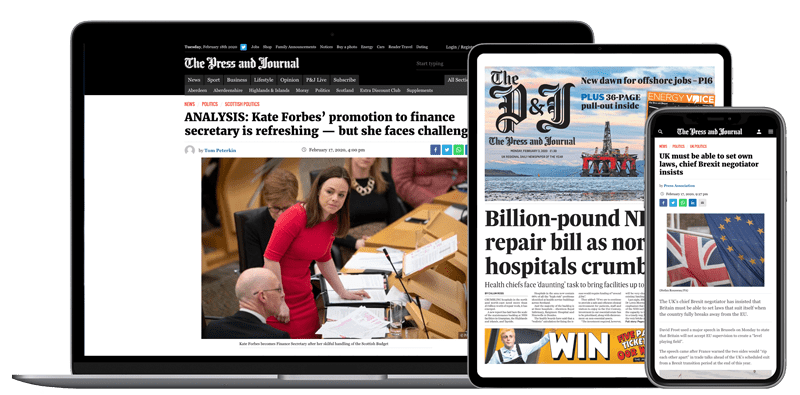 Help support quality local journalism … become a digital subscriber to The Press and Journal
For as little as £5.99 a month you can access all of our content, including Premium articles.
Subscribe