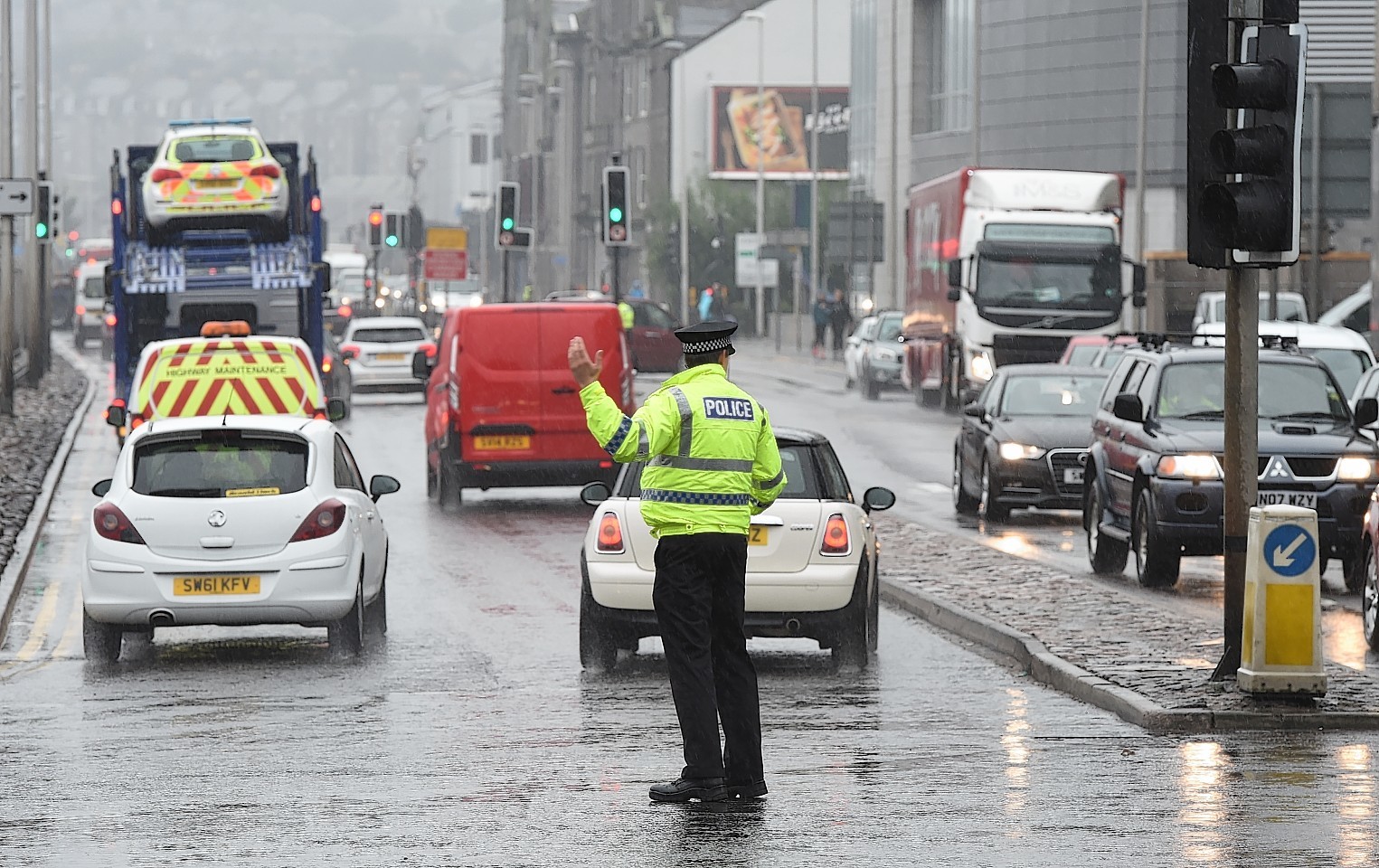 Aberdeen City Centre traffic is at a standstill due to slow traffic on Virginia Street at the A93 Guild Street junction, because of a traffic light failure.
The council is working on repairing the fault.
The lights at the Market Street/Guild Street junction broke at about 11.30am.
An Aberdeen City Council spokeswoman said: "Our engineers are working to fix the problem and we will keep motorists updated as the situation progresses."
A Police constable is now directing traffic at the Market Street/Guild Street junction after widespread reports from motorists of pandemonium.
Straight-ahead movement from Trinity Quay into Guild Street is to be suspended until further notice.
Motorists are advised an alternate route is via Market Street (southbound), North Esplanade West, South College Street, College Street, Bridge Street and Wapping Street.
Aberdeen City Council engineers are still working on repairing the problem at the traffic lights.