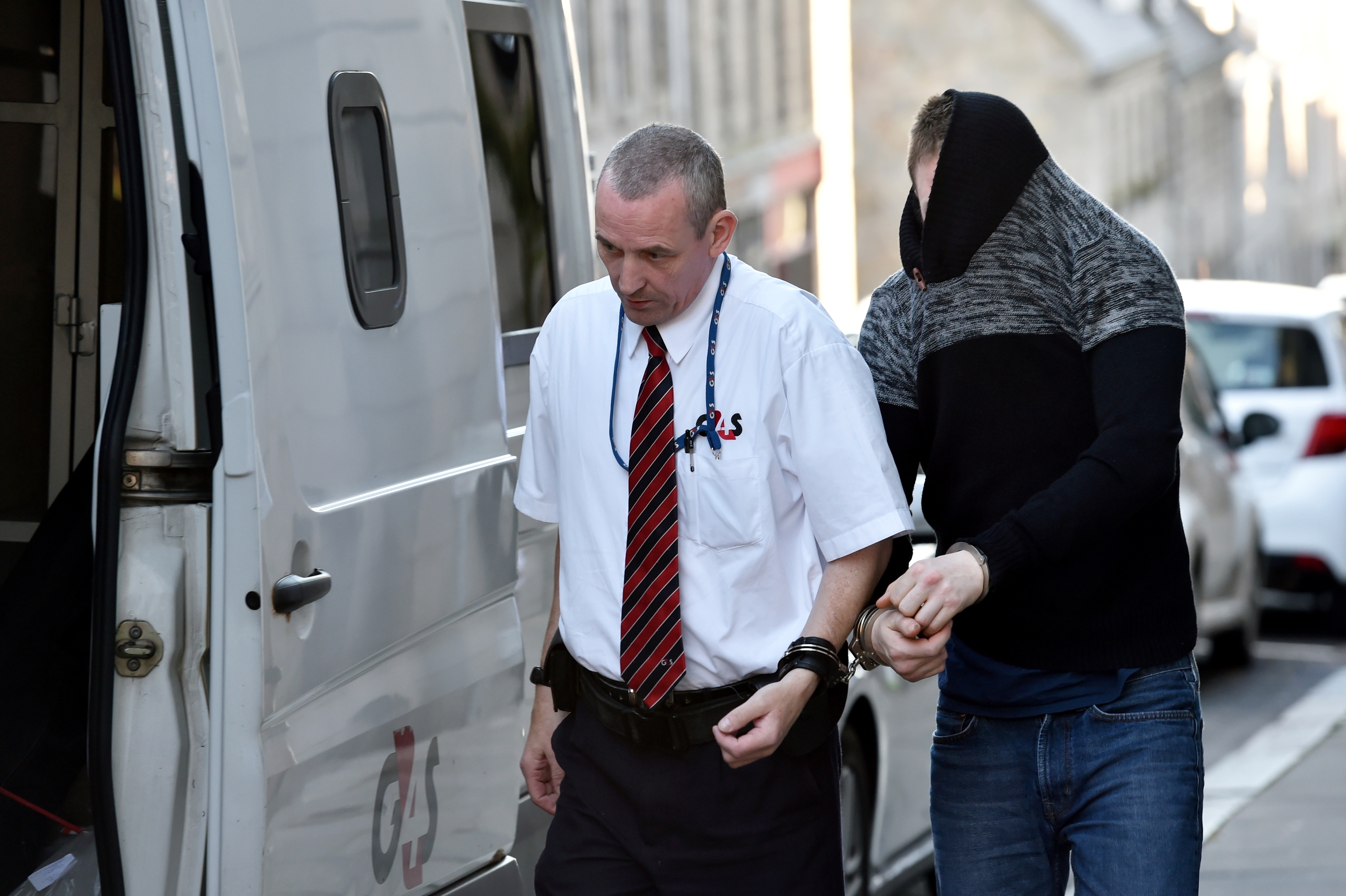 A north-east chef who obsessively stalked two of his former partners until they were forced to move has been jailed for three years.
Heartbroken Christopher Hardy embarked on a terrifying course of conduct after struggling with two bad break-ups from the women he loved.
Hardy climbed up drainpipes and into their homes through windows, made repeated calls and texts and even threatened to kill himself when they refused to rekindle their relationships.
And even his arrest by the police failed to stop his stalking, as once he was behind bars he wrote one of his victims poison pen letters.
Yesterday the 28-year-old was jailed for three years and warned never to contact the women again after he admitted stalking them both over a two year period.
Between April 2013 and February this year, jealous Hardy repeatedly caused Lisa Canning to suffer fear and alarm at addresses in both Aberdeen and Tomintoul.
The court heard he would frequently turn up at her home uninvited and enter without her knowing. On one occasion he even climbed up a drainpipe in order to get to her.
On various occasions Hardy would produce knives and threaten to harm himself if she did not take him back. He would also tell her his life was not worth living without her, and once claimed he had taken an overdose before ordering her to call an ambulance.
Hardy was also aggressive towards another other former partner, Aleksandra Kapala, who he started stalking just three days after his last contact with Miss Canning.
The court heard that as well as shouting and swearing at them he had on occasions threatened them with physical violence.
When he was eventually arrested and remanded in custody, Hardy continued to send Miss Kapala threatening letters from jail.
Representing Hardy yesterday, solicitor Alex Burn said his client now realised how terrified the women must have been and promised to have no further contact with them in future. The court heard they have both since moved as a result of his actions.
Mr Burn said: "When he finds himself in a relationship he throws himself into it and doesn't understand when the other party maybe doesn't feel as strongly as he does."
He will be placed under supervision for one year following his release from prison.