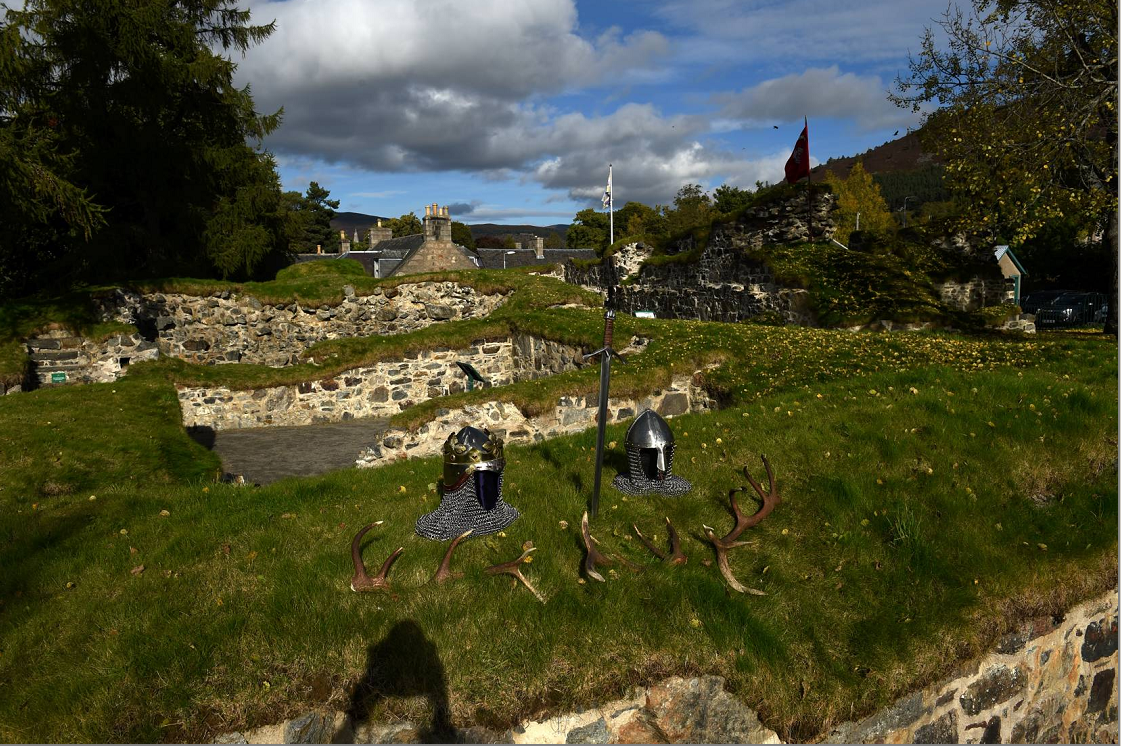 The grounds of an Aberdeenshire castle neglected for nearly a millennium has been reopened after a £216,000 conservation project.
Kindrochit Castle in Braemar was originally built in the late 11th century by Malcolm III, King of Scotland.
As one of the only places for several miles to cross the River Clunie, it was a key strategic point for the royals in the region for hundreds of years.
But as the legend goes, the castle fell into ruin after news spread that its inhabitants had contracted the plague, and the castle, and all those inside, were destroyed by cannon fire to prevent the deadly disease from spreading.
Yesterday, following months of careful restoration and repairs to the ruins, Aberdeenshire's Provost Hamish Vernal officially opened the historical site to curious tourists, the public, historians and archaeologists.
Complete with new walkways and information panels, the new and improved site has already drawn in a large number of visitors.
Mr Vernal said: "Kindrochit Castle really is at the heart of the Braemar community and it is wonderful that it is now open to the public.
"The top quality work that has been carried out by the North East Scotland Preservation Trust means the ruins are now accessible to all and I'm very pleased that the castle has attracted hundreds of visitors already.
"I especially like the flag flown at the castle which was designed by pupils from Braemar School and I would like to thank the
Friends of Kindrochit Castle for their continued support in ensuring the castle can be enjoyed throughout the year."