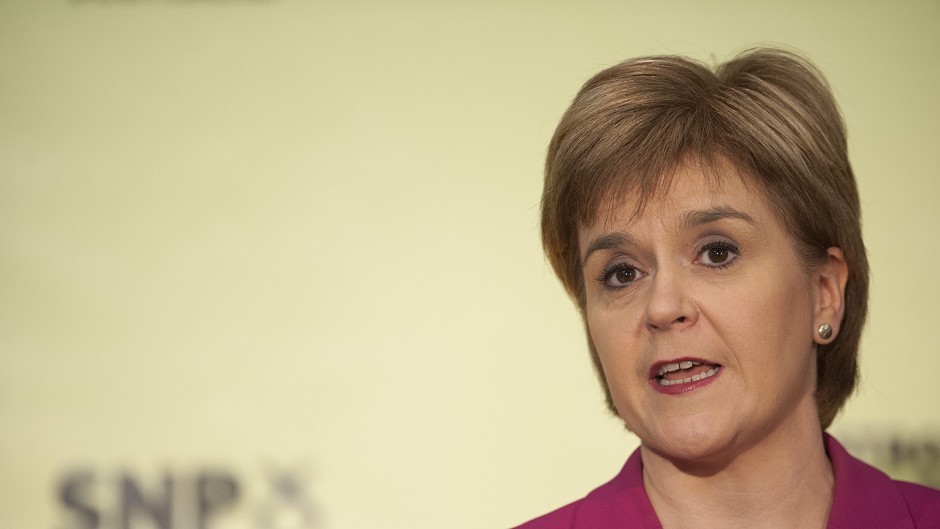 The SNP has announced it will launch its Holyrood election campaign in the north-east this week.
First Minister Nicola Sturgeon revealed the party's conference in Aberdeen – the largest in its 81-year history – would be used to set the ball rolling on its quest to win the Scottish Parliament election in May next year.
The conference will be held at the Aberdeen Exhibition and Conference Centre from Thursday-Saturday.
Ms Sturgeon said that winning a third term in government at Holyrood would be "historic and unprecedented".
She added: "This week's party conference, the biggest in the SNP's history, is the launchpad for next May's Scottish Parliament election.
"That is an election we intend to win, and win with an outright majority – something which is supposed to be impossible in a proportional representation system but something we have already done once.
"To win a majority again will not be easy, and I take absolutely nothing for granted.
"But we have the people, the policies and the momentum to carry us forward to another election success next May.
"Winning a third term would be historic and unprecedented, making the SNP the first party since devolution to win three successive Holyrood terms in office.
"People across Scotland see the SNP as the party which will always stand up for Scotland's best interests, whether at Westminster or Holyrood."
She added: "People also know that we have the policies which are making a real, positive difference to families and communities right across Scotland – that is why I will be very proud to stand on our record next May.
"The SNP are now firmly established as a major force in not just Scottish but UK politics, where we provide the real opposition to the Tories at Westminster in the absence of a united or credible Labour Party."