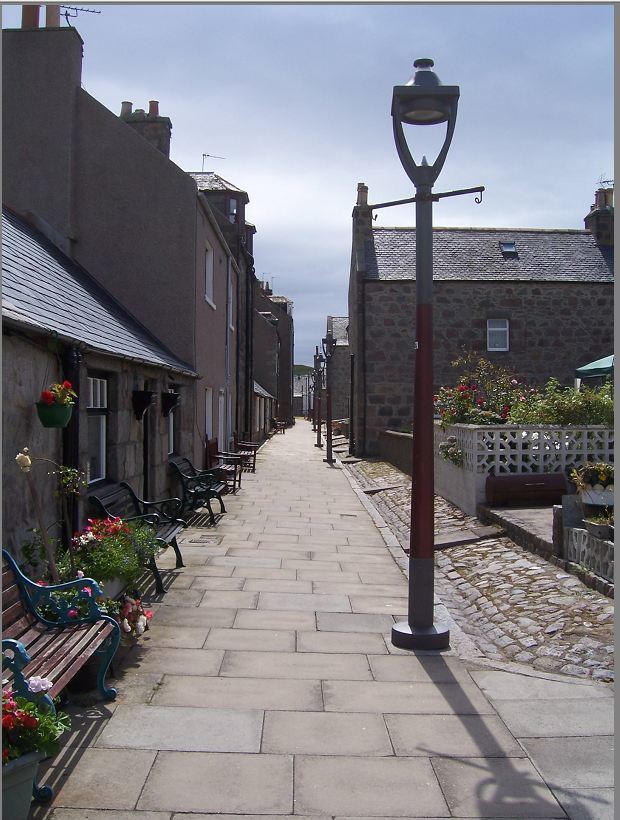 Residents of an historic fishing village on Aberdeen's harbour front are being urged to come forward with their views on a new conservation plan.
Council chiefs have launched a consultation on the Footdee "conservation area character appraisals and management plan".
The document aims to provide guidance for the public and developers for the conservation area, which was first designated in July, 1968.
The "model village" area was designed by architect John Smith in 1809 and is the earliest example of municipal planned housing in Aberdeen.
But settlements have existed in the Footdee area since the medieval period, with the first recorded reference being in 1398.
Now the council is urging locals to have a look at the document which could help influence planning decisions in the future.
An Aberdeen City Council spokesman said: "The city has a fantastic legacy of historic buildings within its conservation areas, ranging from the Georgian engineered city centre to Victorian residential suburbs, medieval Old Aberdeen and the planned fishing village of 'Fittie'.
"Building on that work, the city council has now produced a draft character appraisal for Footdee Conservation area."
George Street and Harbour councillor Michael Hutchison said he hoped many residents would come forward.
He said: "I would encourage anyone who is interested in conservation in Footdee to come forward and give their views."
There will be a public drop-in session on Thursday from 4pm-7pm at the Gospel Hall, New Pier Road, Footdee.
Comments on the draft document will be heard over a six-week consultation period, which will run from now until November 20.