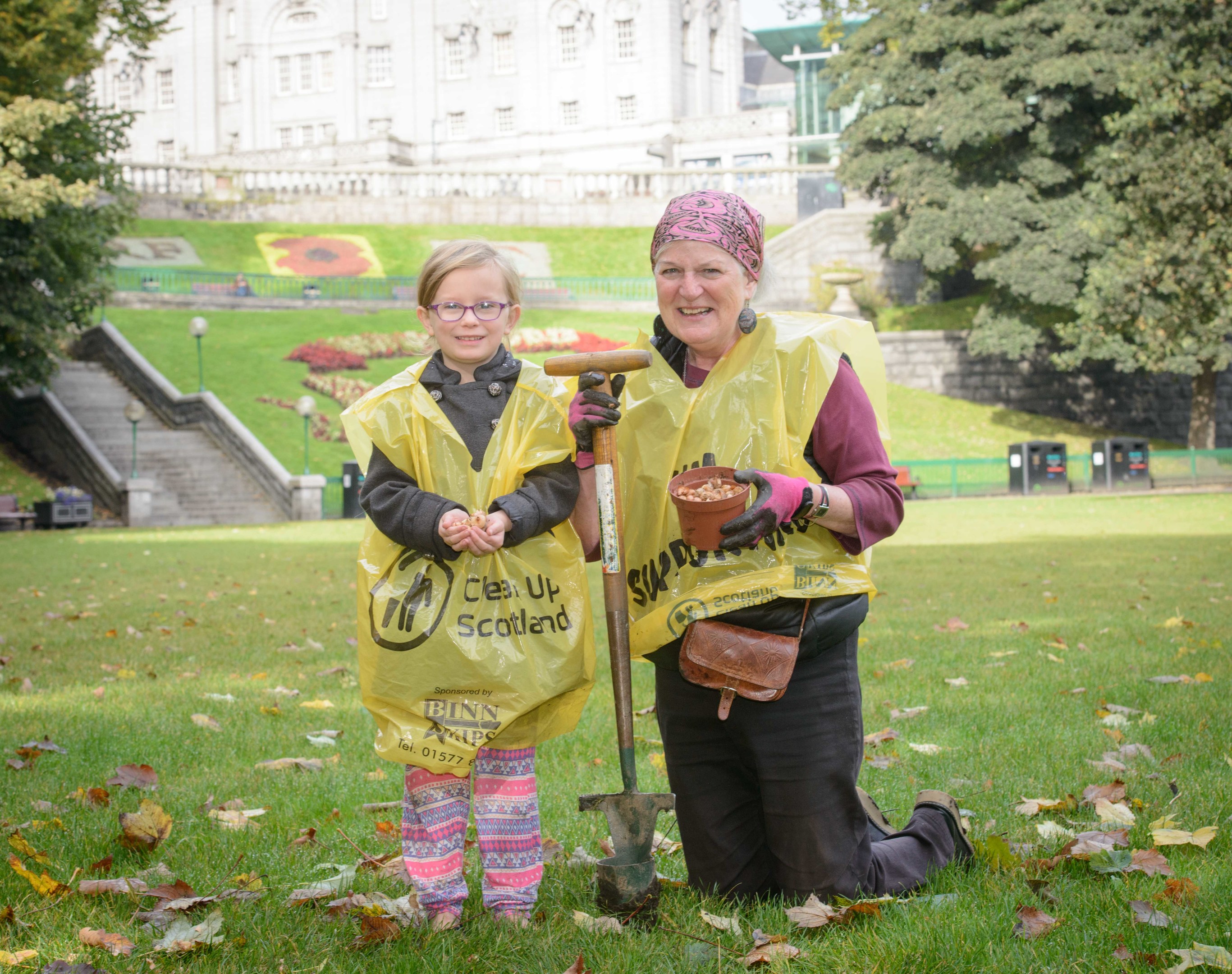 Winter might be just around the corner, but Aberdeen is already looking forward to spring with an initiative to plant more than 80,000 flowers in communities across the city.
Groups in the Granite City have been given sacks of bulbs, including daffodils and crocuses, by Aberdeen City Council with the intention that they will flower in spring and brighten up green spaces.
As well as bringing splashes of colour to parks and grassy areas, officials also hope it will make Aberdeen a more sustainable environment for pollinating insects such as bees.
The Friends of Union Terrace Gardens were one of the first community groups to receive their bulbs, and over the weekend around 100 volunteers planted them around the city centre park.
One of the volunteers, Robin McIntosh, said: "We had a fantastic response to our event with more than 70 volunteers taking part and completed planting the 50,000 crocuses in nine hours over Saturday and Sunday.
"With ambitions to plant one million crocuses in Union Terrace Gardens over the next five years, we are off to an excellent start."
Councillor Neil Cooney, convener of the local authority's communities committee, said the groups knew best where is best to plant their bulbs.
"City council horticultural teams work hard all year round to ensure our parks and other green areas are bright and inviting places for residents and tourists to visit," he said.
"We thought this year that communities themselves would like an opportunity to decide where bulbs should be planted in their areas, so we were delighted when lots of groups came forward with ideas.
"We look forward to seeing the spring flowers in all their colourful glory in spring."