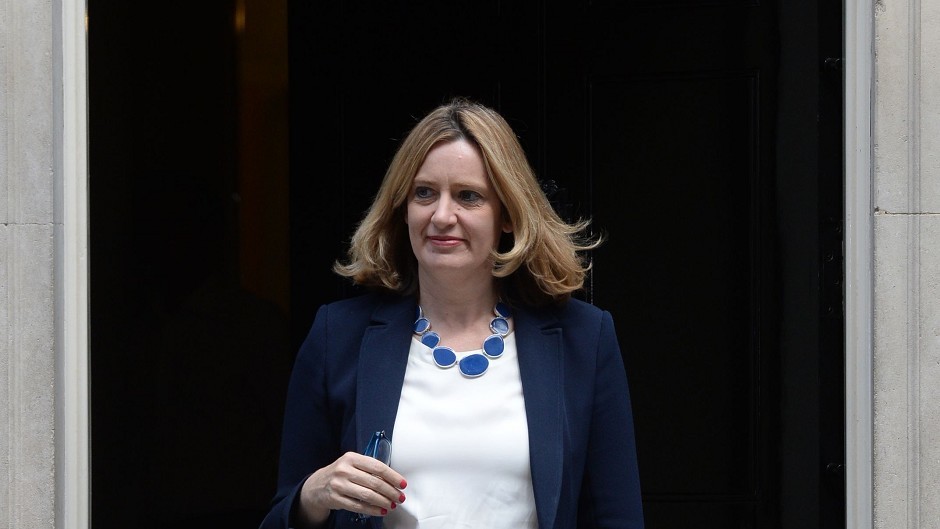 Energy Secretary Amber Rudd has rejected claims the renewables sector is under attack from the UK Government.
The Conservatives have been criticised by the industry for the early closure of the Renewables Obligation (RO) subsidy amid warnings it will deter investment and risk thousands of jobs.
Concerns have also been raised that ending the scheme from April – a year earlier than expected – will increase carbon emissions significantly.
At a lunch with journalists in Westminster yesterday, Ms Rudd told The Press and Journal that she "totally disagrees" there has been any attack on the renewables sector.
"We set out in the manifesto that we would end subsidies for onshore wind and only allow them to go forward where they had community support," she said.
"That remains the case. If people can bring forward onshore wind within that context they can do so.
"But the fact is we still have within our projections now sufficient onshore wind to meet what we had hoped to meet by 2020, which is 11-13 gigawatts."
Aberdeen South MP Callum McCaig, the SNP's energy spokesman, has previously warned that the policy makes "absolutely no sense" from an economic or environmental point of view.
He has also claimed it will "seriously damage" Scotland's position as a destination of choice for investment in renewables.
Industry body Scottish Renewables has predicted a "ripple effect of uncertainty" and warned the policy will hinder the UK's efforts to meet binding climate change targets.
It claims the withdrawal of the subsidy – funded by levies on household bills – could cost £3billion of investment and 5,500 jobs, affecting Scotland disproportionately.
In her speech to the Tory party conference, Ms Rudd vowed to be "tough on subsidies".
She denied the UK Government had decided to end the RO early because of "ideological opposition to anything green".
But she also insisted getting the balance right between supporting renewable energy and "protecting bill payers" was crucial.
She was also asked yesterday whether the North Sea oil gas & sector remained a priority for the UK Government and what it would do to prevent early decommissioning.
She said the Tories were "determined" to continue to support the industry as far as possible.
She pointed to the implementation of the Wood Review in the Energy Bill, currently passing through the House of Lords, and the newly formed Oil and Gas Authority.
The Tory frontbencher also highlighted the package of support measures announced by the Chancellor in the summer Budget.
She added: "The best way to ensure North Sea oil & gas has a strong future is to make sure they have sufficient efficiencies in there so that it continues to be commercial.
"I appreciate it is a difficult time because wholesale prices are so low."