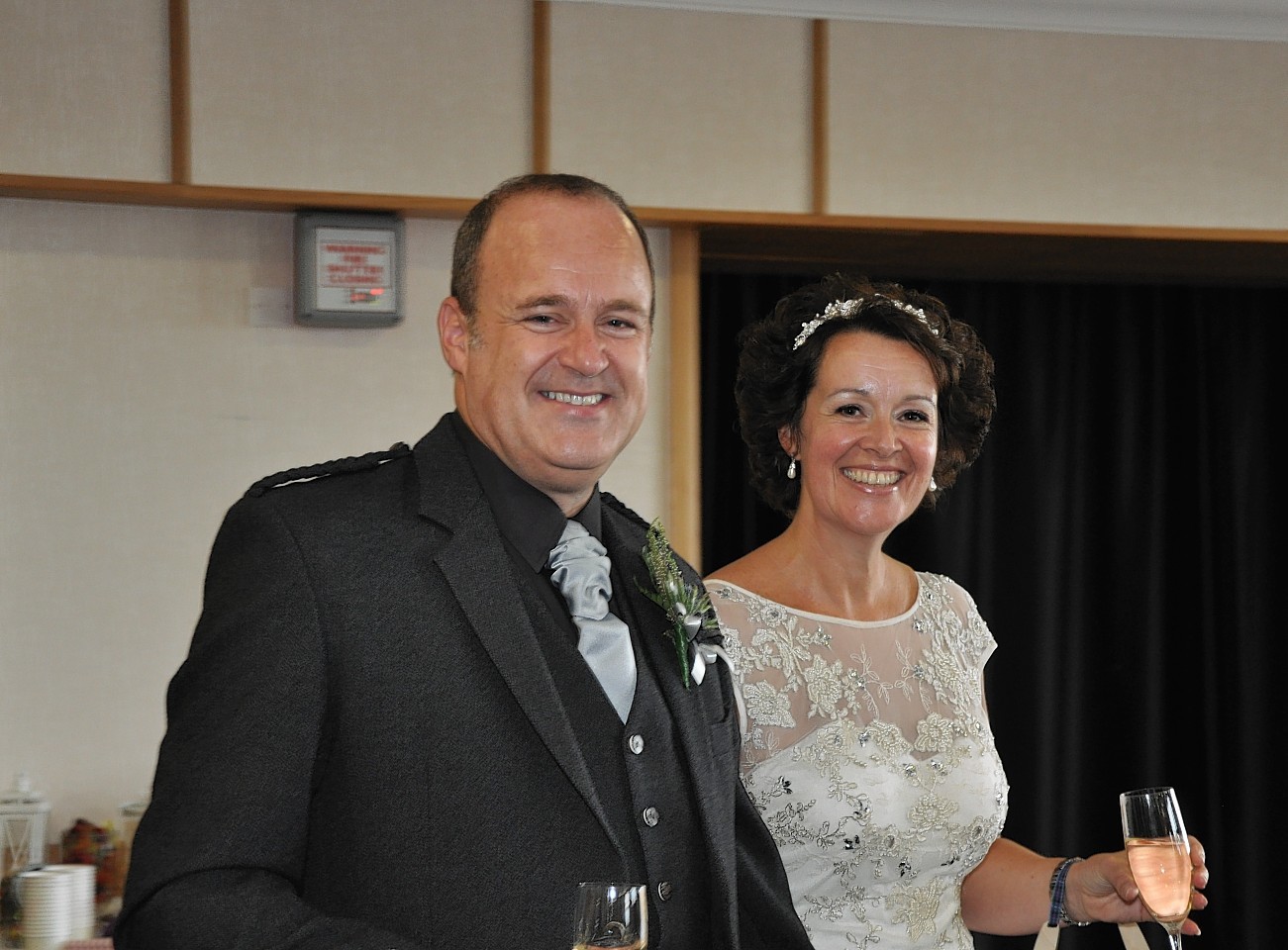 This time last year, Karen Fulton could never have imagined that she would have experienced one of the happiest moments of her life by now.
The then 42-year-old had spent months fighting for her life after she was diagnosed with Hodgkin lymphoma, a rare cancer of the lymphatic system, causing tumours to grow in her neck, lung and throughout her body.
Her disease was at stage 4B – the worst possible scenario – and she had to undergo months of gruelling chemotherapy.
But, fast forward to August of this year, she had been given the all-clear – and was walking down the aisle hand-in-hand with husband Kevin, after the pair married in front of their closest family and friends.
Determined to beat the disease, she held off from marriage until she was given the all-clear by doctors.
The couple eventually tied the knot on August 29 at the Tufted Duck, in the north-east fishing village of St Combs, which holds a special place in both their hearts having grown up in nearby Fraserburgh and Peterhead.
"It was wonderful," Mrs Fulton said.
"I felt so thankful and blessed.
"It was a special day, and I loved every minute of it, it was such a difference from a year ago.
"I think it was special for our family and friends who had stood by me throughout, they felt it too."
As well as marriage, Mrs Fulton has also managed to compete in two Race for Life events.
She said: "I think I was always really positive about things, I always felt the disease had picked the wrong person.
"I think people around you feel really helpless because they want to help you, but they don't realise how much it helps just to know these people love you and care for you.
"I have to say the Anchor unit was amazing, I was really apprehensive the first day I went in, but the doctors and the nurses were just brilliant – the nicest people ever."
Mrs Fulton has urged people to support Cancer Research UK's Stand Up to Cancer campaign which runs for the rest of this month.
For more information visit www.standuptocancer.org.uk